If we were to ask you to name four different ways to go skiing, could you? We'll give you a hint – it largely has to do with the way you get UP the mountain! In British Columbia and particularly the Gold Rush Trail, skiing is an activity we know very well, so let's explore the different ways you can hit the slopes or trails from the Lower Mainland to the South Chilcotins and up into the Cariboo.
Backcountry Ski Touring
Fresh turns and fresh powder are well-earned in this type of skiing! Ski touring has quickly become a popular sport in recent years; it involves some special equipment, avalanche training, and knowledge of the mountains. This type of skiing involves a method of using 'skins' (they are called this because in older times they used real animal hides because they could slide forward easily but not backwards. Think of petting fur against the hair grade). The skier attaches skins to the bottom of their skis, releases a mechanical method in the binding used specifically for ski touring, and treks up the mountain. After working up a sweat, every turn is earned as the skier enjoys fresh tracks in untouched, normally hard to access snow.

This rewarding form of skiing can be enjoyed only five hours from Vancouver with Chilcotin Holidays in Gold Bridge. Accessing some of the best backcountry skiing around, Chilcotin Holidays' backcountry skiing package combines catered backcountry hut accommodation and guided skiing in the South Chilcotin Ranges–some of the best backcountry BC has to offer. Customize your adventure and stay at the Chilcotin Holiday lodge or cabins or in the mountain hut.
Be one of the few people who get to ski the Bowron Lake Chain in the winter. Ski over the snowy portages and down the frozen lakes with expect guides. We would recommend a guide for this trip. Whitegold Adventures offers everything from day trips to multi-day ski trips.

Cross-country skiing
Also known as Nordic skiing, cross-country skiing is very popular throughout our region and particularly in the Cariboo. Like ski touring, this too is another great form of exercise! What's better though, is you can do this one at night as well. 100 Mile Nordics at 100 Mile House has newly installed LED lights along their trails and is open until 10 PM while Williams Lake Cross Country Ski Club at Bull Mountain is another great option for daytime skiing. Both facilities also offer snowshoeing, lessons, and rentals and are near unique lodges and accommodation so it's easy to pair a cozy cabin getaway with winter activities like this.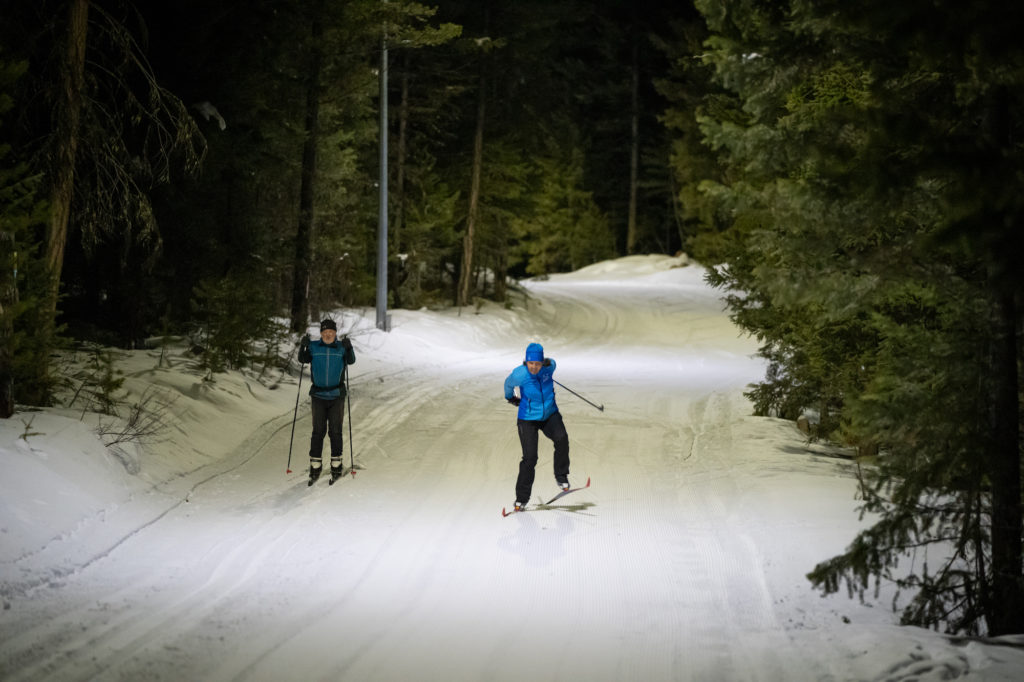 Downhill skiing
With what is likely the most well-known form of skiing, we'd be remiss not to mention the authentic community hills that make the Cariboo the winter adventure hub we know and love, or a hill that might be the Lower Mainland's best-kept ski secret! BC has a rich history of skiing from the pioneering days to hosting the 2010 Vancouver Winter Olympic Games. With many big resorts around, it can be difficult to find the affordable ones that keep the community and family-owned atmosphere–unless you stick to the Gold Rush Trail.

Near the beginning of the Gold Rush Trail in the Lower Mainland, Sasquatch Mountain Resort near Harrison Mills gets famous west coast snow accumulations while views of Harrison Lake and large cedar trees are enjoyed without waiting in long lift lines. The newly reopened Mt. Timothy Ski Resort near Lac La Hache and Williams Lake has their famous 'Cariboo Champagne Powder' for everyone to enjoy once again! And longtime locals favourite in the Quesnel area, Troll Ski Resort is another family fun Cariboo mountain that keeps community first and certainly has a ski run for everyone.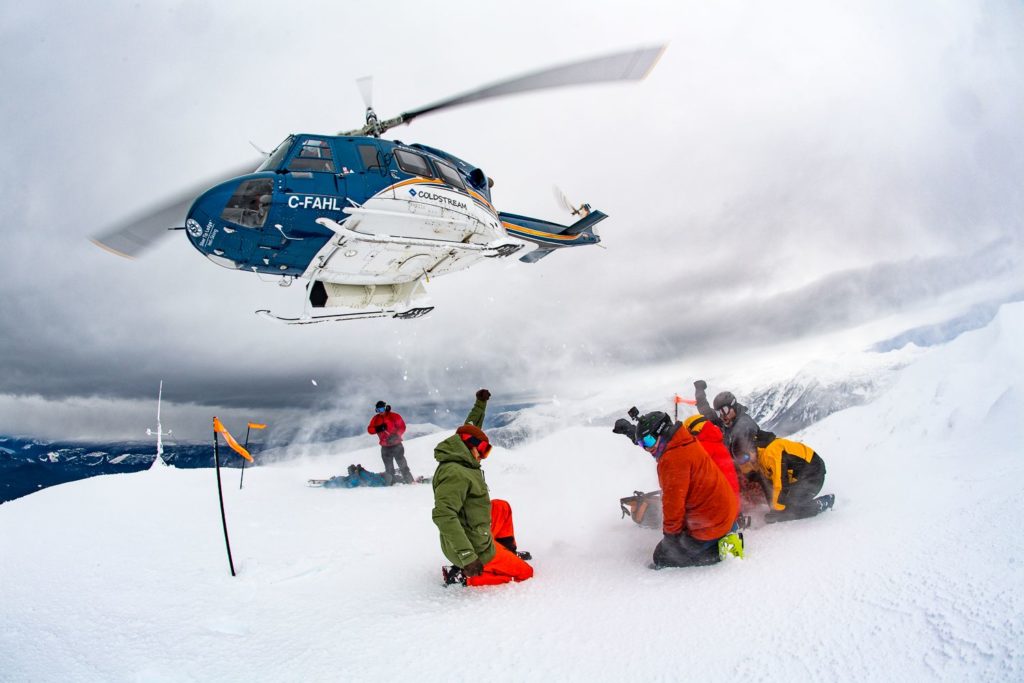 Heliskiing
If you're a skier then this one is likely high up on your bucket list! The Gold Rush Trail is home to some of the most epic heli-skiing around in both the Chilcotin and Cariboo Mountains. Perhaps the Lower Mainland's most accessible heli-ski lodge (only a five-hour drive from Vancouver), Tyax Lodge & Heli-Skiing is one of the few lodges you can actually drive to. Sitting at the South Chilcotin's doorstep, this gorgeous lakeside log lodge is an experience in its own, and then there's the heli-skiing! The South Chilcotin's are world-famous and their glaciers and verticals will have any skier drooling. Also lakeside and equally as beautiful is Silvertip Lodge & Heli-Skiing in the famous Cariboo Mountains. This A-frame log lodge is on its own 14-acre lakefront section of Quesnel Lake. After arriving in Williams Lake from Vancouver, guests are helicoptered to the lodge where luxury awaits in the backcountry. From here, helicopters take guests to the Cariboo Mountains. Also world-famous and also full of glacial terrain and endless verticals, the Cariboo Mountains are where heli-skiing was born and they continue to provide a world-class experience. It's true that British Columbia is home to a lot of world-class heli-skiing, and we're lucky to have some of the best on the Gold Rush Trail.