Despite it being the stories of men like Billy Barker that fill our history books the most, women played a vital role in British Columbia's gold rush era and the founding of British Columbia.
When gold was first discovered in the Fraser River in 1857, women were few and far between here. Slowly women began arriving from all over the world. Some came in search of their own gold, business ventures, or to provide opportunities for their families. Others travelled on bride ships to find husbands, start families, and provide entertainment for the people who lived here. Not without facing adversity, the women of this time dismantled the notion that they were just prim and proper ladies who were weaker than their male counterparts. Instead, many of the women of the gold rush became extremely valuable to British Columbia's gold rush communities, proving they were skilled workers, business owners, farmers, artists, and scholars.
Without each one of their contributions, the gold rush would have been very different and British Columbia would not look the same as what it does today. In honour of International Women's Day, we're sharing the story of some of the fierce, empowering, intelligent, and inspiring ladies who made long-lasting impacts on the Cariboo Gold Rush and BC's history:
1. Catherine parker-Austin
Born in Ireland in about 1841, Catherine Parker was an accomplished woman of the gold rush. She, her husband and her five children immigrated to British Columbia in the 1860s where she used her keen business sense to open a boarding house that offered prospectors better accommodation options. While living in Barkerville, her popularity rose as she was a part of numerous plays in the town's theatre. Following Barkerville, her family moved to Lightning Creek and purchased the Stanley Hotel. After Catherine's husband, Samuel, died in 1873,  she remarried a man named John Austin and had two more children with him. In 1883, her new blended family moved to New Westminster where they operated the Occident Hotel on Columbia Street. This fireproof, stone building had forty rooms and could accommodate sixty guests! In 1885, they moved to Granite Creek following word of gold. Along with reportedly building a boarding house there, Catherine became a mining investor. Despite being only one of three women in Granite Creek amongst 985 prospectors, Catherine purchased and partnered on at least four claims. Never shy to do business with men and devotedly focused on providing for her seven children, Catherine Parker-Austin successfully had business ventures wherever she went in BC. Learn more about her life. 
2. Rebecca Gibbs
Next on our list is Rebecca Gibbs, who was one of Canada's first black female poets. Although little is known of her early life, there are records that Rebecca was born in Philadelphia in 1808. More than 50 years later in 1864, she is listed in the Victoria Real Estate Directory as owning property. It is believed that she moved to Canada to escape discrimination before the US Civil War. In Barkerville, Rebecca worked as a laundress. Despite, devastatingly losing all her possessions in the Barkerville fire on September 16th, 1868, she was one of the first residents to rebuild. Writing about the fire as well as about influential figures in Barkerville, three of her poems were published in the Cariboo Central newspaper. Living in Barkerville until the early 1870s, Rebecca then returned to Victoria where she died of bronchitis on November 14, 1873, at the age of 66. Learn more about Rebecca Gibbs.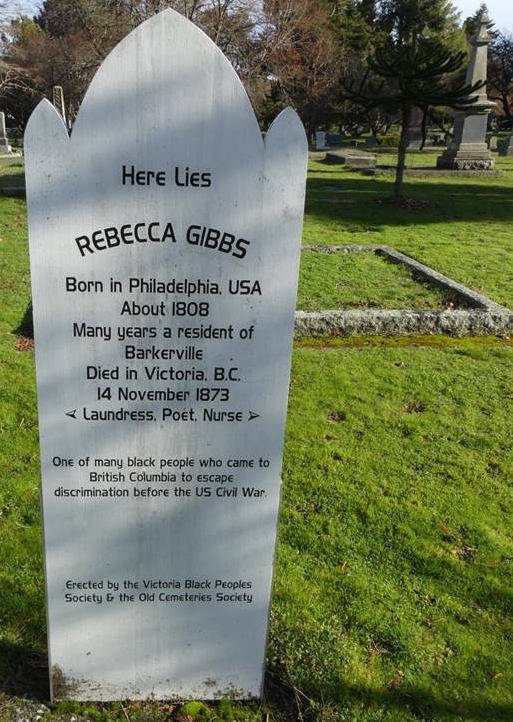 3. Florence Wilson
As one of Barkerville Historic Town & Park's most prominent women, Miss Florence Wilson's story began in 1862 when news of lovesick miners in BC reached Britain. Trying to alleviate the situation, willing bachelorettes boarded onto a bride ship named the Tynemouth and headed to BC. Florence first lived in Fort Victoria for 2 years where she sewed and opened a fancy goods and stationery shop on Government Street. Not long after, she caught wind of the gold rush opportunities and decided to move to the Cariboo. Arriving in the booming gold rush town of Barkerville, not only did Florence meet the love of her life but she became a founding member of the Cariboo Amateur Dramatic Association, a founding member of the Cariboo Literary Institute, a noteworthy mining investor, the owner of two town saloons and even the first librarian in colonial BC.
4. Fanny Bendixon/Bendixen
Born in France in 1820, Fanny Bendixon became one of the gold rush's fiercest businesswomen. Fanny and her husband were originally drawn to the Fraser River gold rush from California. Looking to take advantage of the opportunities in BC, they moved and opened the St George Hotel on View Street in Victoria in October of 1862. After both this venture and her marriage wavered, Bendixen travelled on her own to the booming gold-mining town of Barkerville in the summer of 1865. There, she opened the Parlour, her first saloon. However, it was short-lived, believed to be because of the bankruptcy proceedings initiated against her husband back in Victoria. In June 1867, Fanny opened a second saloon, the Bella Union, which was unfortunately destroyed by the fire that swept through Barkerville in September 1868. Never quitting, Bendixon went on to open three more saloons in Barkerville, the town of Van Winkle and the town of Stanley. When the gold rush slowed, she stayed in Barkerville and was a saloon-keeper well into the 1890s. Despite not being fluent in English, Fanny Bendixen was an extremely popular hostess, independent businesswoman and friend to many in Barkerville. Learn more about her life. 
5. Betty Wendle
Another influential woman of the area who lived here more recently is Betty Wendle. Betty moved to Barkerville around 1911 to be with her husband, Joseph. As outdoor enthusiasts, the Wendles were amongst the first to recognize the recreational potential of the area. They owned and operated the Bowron Lake Lodge and a guiding company until 1935. They even helped to create Bowron Lake Park and later, Wendle Lake Park and Betty Wendle Creek were named for them. Betty was an artist, horsewoman, and avid adventurer. Today, when you visit the Wendle House in Barkerville Historic Town & Park, you will even see a bear hide hanging on the wall that Betty herself shot after it surprised her in the forest. When her husband passed away in 1963, Betty then moved to Quesnel and lived there for another decade until she died in 1973. Learn more about Betty on page 20 of the Traveller's Guide to the Buildings of Barkerville.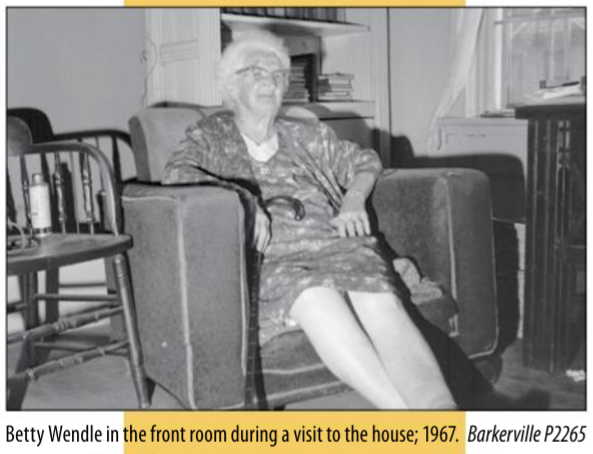 Although the stories of women have often been ignored or even completely erased over history, many women have made significant impacts on British Columbian society through politics, art, business, family, and leadership. While we mentioned the stories of 5 important gold rush era ladies here, there are hundreds of others who also made their mark despite the lack of credit.
This International Women's Day, observed annually on March 8th, is the perfect occasion to learn and think more about our province's female revolutionaries as well as the immigrant and indigenous women who played a significant role in the founding of British Columbia.