British Columbia's Gold Rush Trail combines Indigenous and colonial history, culture and nature for one of the most unique experiential journeys the province has to offer. BC's history is found in the very places hiking, biking, rafting, fishing, skiing, sightseeing and camping entertain travellers; while historic sites, museums and Indigenous cultures are dotted along the same journey from start-to-finish.

With over 22 unique museums, historic sites and Indigenous experiences to offer, this comprehensive list is sure to inspire the whole family. Our gold rush journey begins in Victoria and weaves its way north to the final destination at Barkerville Historic Town & Park. View the complete Gold Rush Trail Journey, and download our travel guide to take with you on your journey.
Know before you go: Many businesses are open seasonally and hours are subject to change. Please be sure to check online or call before visiting to ensure availability.
1. Royal BC Museum, Victoria
Located in BC's capital city, Victoria, the Royal BC Museum is one of Canada's greatest cultural treasures. Founded in 1886, the museum features all things BC including natural, human and Indigenous history as well as the Provincial Archives. At the time of writing, they are featuring a free online exhibition called Gold Rush! El Dorado in BC where you can learn about how gold changed the course of history in BC and around the world. Additionally, check out their BC gold rush learning portal for tons of interactive gold rush content!
2. Irving House Historic Centre
One of the oldest buildings in the province and once home to Captain William Irving, King of the Fraser River, New Westminster's Irving House offers a glimpse into BC's colonial past. Discover the history of the Cariboo Waggon Road (yes, spelled with two g's!) from when it was built entirely by hand, pick and shovel to how it opened up the remote interior of BC and allowed it to become the populated region we know today.
3. Fort Langley National Historic Site
Transport yourself back to the early days of Canada and visit the interactive Fort Langley National Historic Site. Learn about Indigenous history, traditions and artisans through various exhibits and Fort Langley's on-site Indigenous interpreter while also learning how the discovery of gold transformed the Fort from a simple trade and provisioning post to the centre of gold rush action with over 30,000 miners visiting.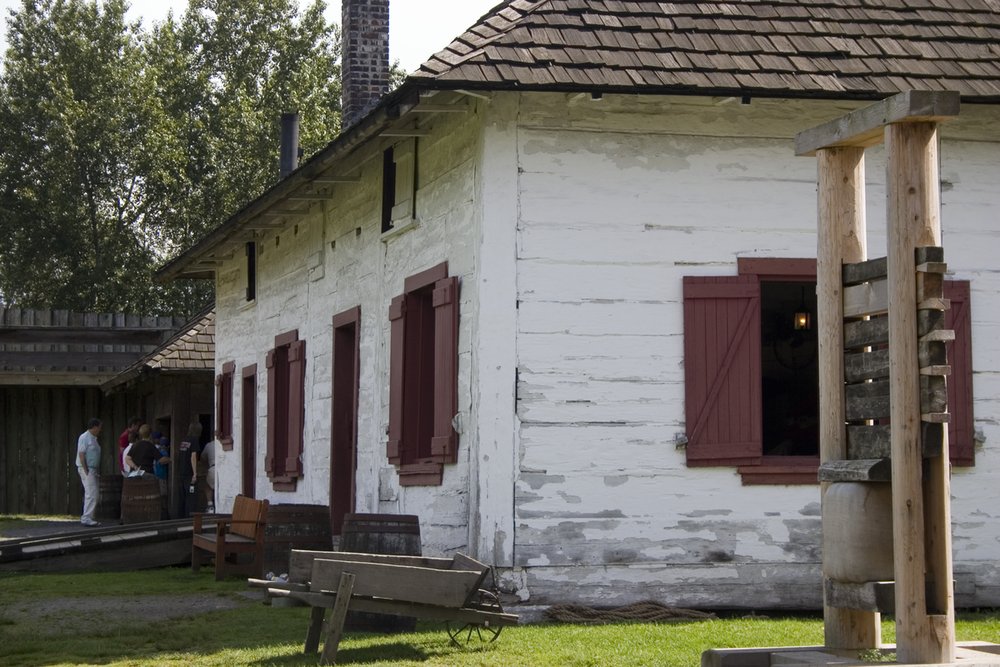 4. Kilby Historic Site
Situated at the intersection of the Harrison and Fraser Rivers, Kilby Historic Site is a commemoration to the once thriving community of Harrison Mills. With a 1906 General Store Museum, heritage Post Office and the Manchester House Hotel, spend the day taking a leisurely walk around or stay overnight in the town that once housed many gold rush families!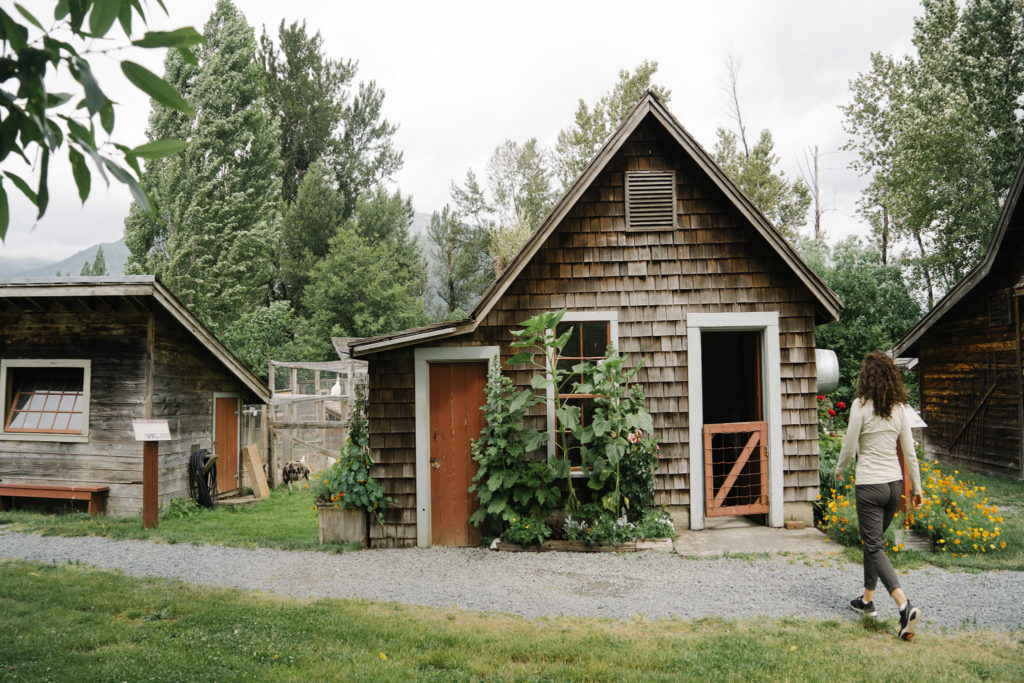 5. Stó:lō Tourism – Chilliwack
Oral history and cultural artifacts educate and engage visitors as they are guided around the Stó:lō (STOH-lo) territory with Stó:lō Tourism. The Stó:lō people's traditional lands are grounded in the mighty Fraser River and surrounding mountains. Here, guests can choose from several different cultural tours and Indigenous-owned accommodations.
6. Yale Historic Site
Once the largest city north of San Francisco and west of Chicago, Yale was originally established as a Hudson's Bay Company trading post but grew significantly during the gold rush of 1858. Explore the Yale Historic Site museum, heritage grounds, tea house and Chinese boarding house to learn about this once-bustling wild-west hub.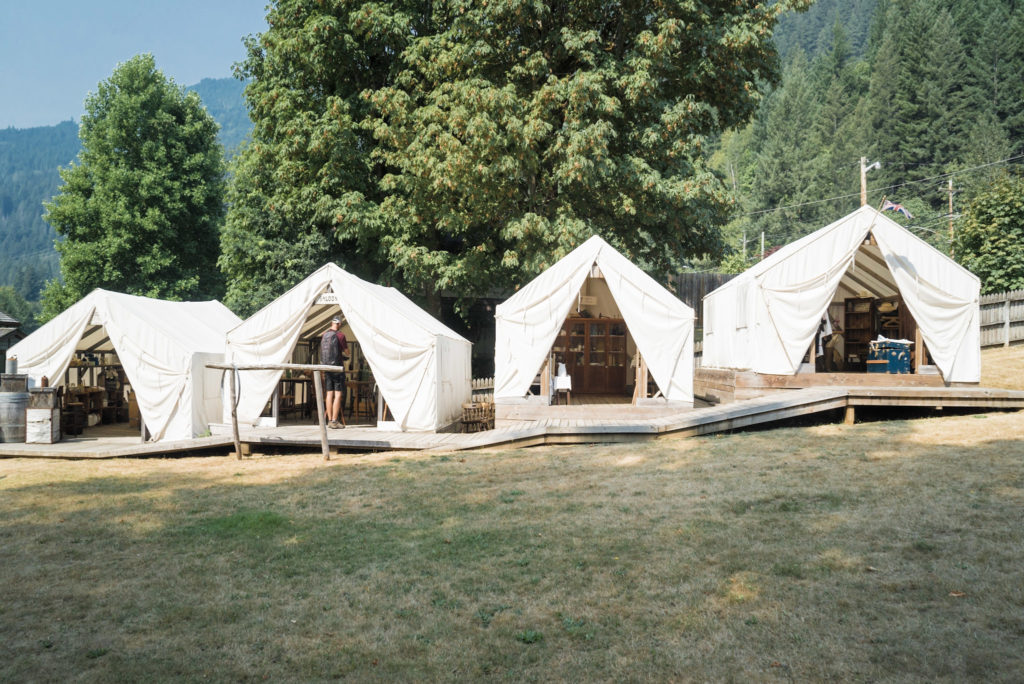 7. Tuckkwiowhum Heritage Village
Located near Boston Bar in the Fraser Valley, Tuckkwiowhum Heritage Village is a special place that grounds visitors in Nlaka'pamux (Ingla-kap-ma) culture and their traditional way of life. The heritage village features tours with local elders, Indigenous craft and culinary workshops, a campground, and overnight teepee accommodations.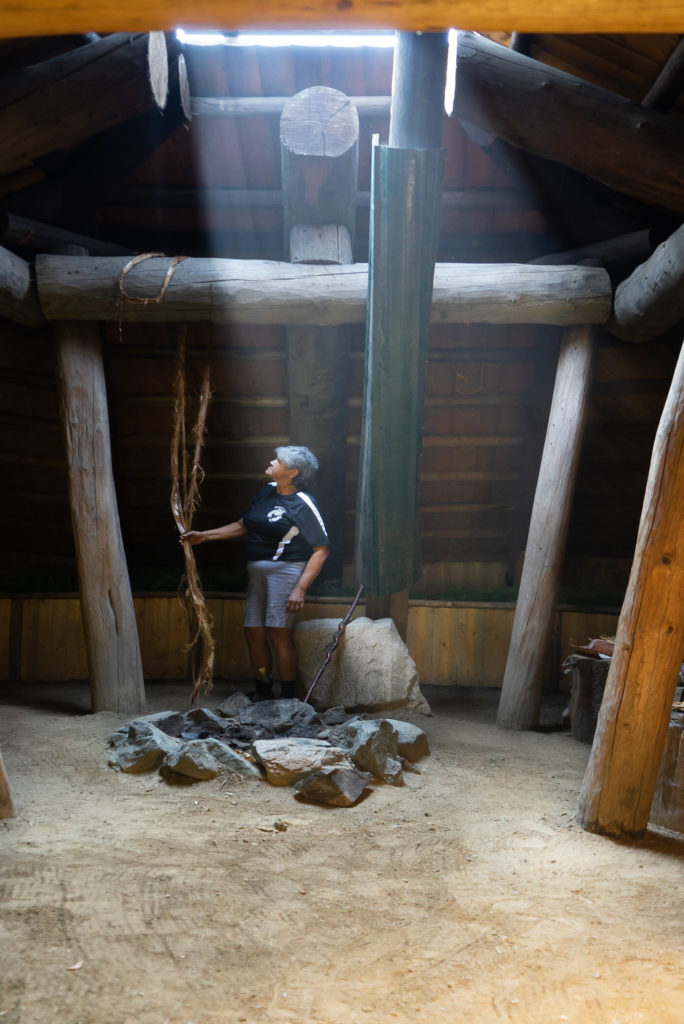 8. Lillooet Museum and Visitor Centre
Lillooet is considered 'Mile 0' of the Gold Rush Trail, and its commemoration marker for the start of this historic route stands near Abundance Bakery in downtown Lillooet. Open from May until October, stop in at the Lillooet Museum and Visitor Centre which is located on the ground floor in room 1 of the Miyazaki House and where they feature gold rush era relics and local Indigenous artifacts.
9. Xwisten (hoysh-ten) Experience Tours
No visit to Lillooet is complete without learning about its Indigenous heritage, traditions, and past and the St'át'imc (Stat-leeum) First Nations share this at Xwisten Experience Tours. Visit their new pit house while being welcomed with a traditional drumming ceremony, BBQ fresh salmon caught from their traditional fishing rocks, and enjoy fresh bannock from the Bearfoot Grill.
Lillooet is also home to Splitrock Environmental where they provide a deeper understanding of the local environment through conservation work and locally foraged goods at their gift shop and greenhouse.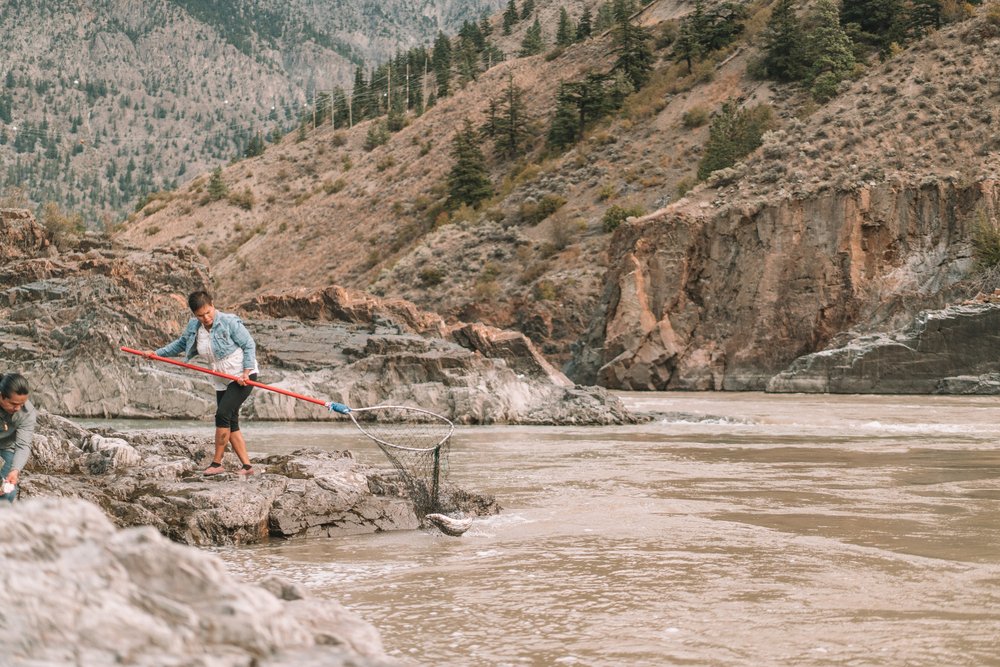 10. Ashcroft Museum
Located in an old brick post office building that was built in 1917, the Ashcroft Museum is home to an extensive collection of artifacts from the gold rush period. Displays and exhibits also include artifacts from the local Indigenous cultures, the Chinese community, local ranching, sports, mining and fossils dating back to the early 1900's.
11. Historic Hat Creek
Historic Hat Creek in Cache Creek is home to over 20 original buildings, including an original roadhouse hotel that was built in 1860. Begin your visit by strolling through the grounds, admiring the interpreters' period attire or treating yourself in the restaurant. Enjoy a stage coach ride to the Indigenous cultural exhibit, pan for gold or learn about the art of blacksmithing and carpentry. With so much to explore, you're sure to want to visit over and over.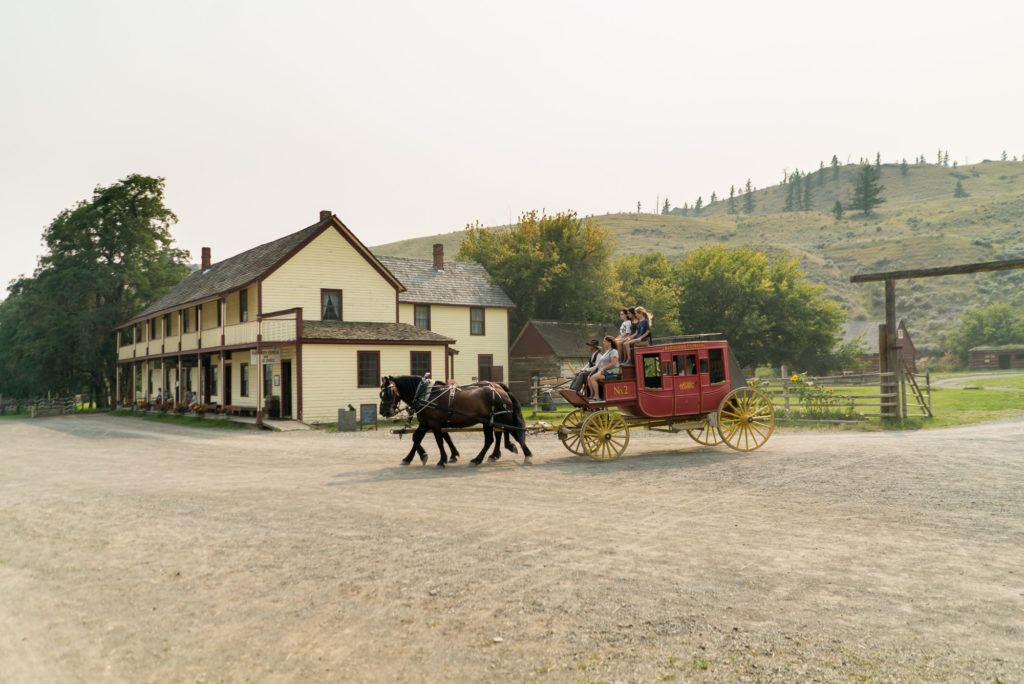 12. Clinton Museum
Similarly to Lillooet's and Ashcroft's museums, the Clinton Museum is the last standing reminder of the community's gold rush past and is housed in a historic building with endless charm and character. Built with locally made burned clay bricks, the Clinton Museum first served as a school in 1892. In addition to the school building, you can visit the adjacent Provincial Government Stable building that once sheltered the horse teams that helped maintain the Cariboo roads of this time period.
13. 108 Mile Heritage Site
If you're looking for a rest stop along your road trip, the 108 Mile Heritage Site is the perfect place. With so much to explore, this collection of well-preserved buildings gives plenty of opportunity to stretch the legs. Stop in at the 108 Mile Hotel built-in 1867, as well as the Sheriff's Office & Jail to learn about the village's hectic history (make sure to ask about the murder mystery!). You can also visit the schoolhouse, Church, Clydesdale Barn and trappers cabin to discover what living here during the Cariboo Gold Rush was all about.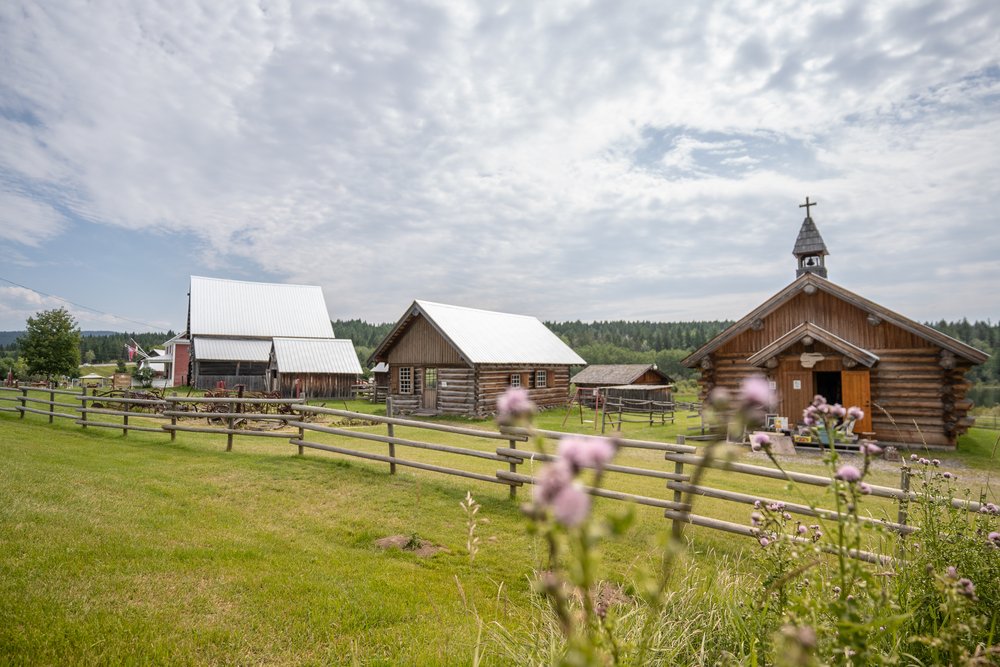 14. Little Red Schoolhouse
The 150 Mile Little Red Schoolhouse is the oldest functional school building in the Cariboo Chilcotin region. The single-storey wood-frame building, complete with original porch, entranceway, cloakroom foyer, and high-ceilings was built in 1895 when 150 Mile House was a major Gold Rush hub. Whilst there, imagine all of the students before you arriving to class on the original Cariboo Waggon Road and stabling their horses in the nearby barn. This historic display building and heritage classroom is a lovely place to take a rest and admire the town's history.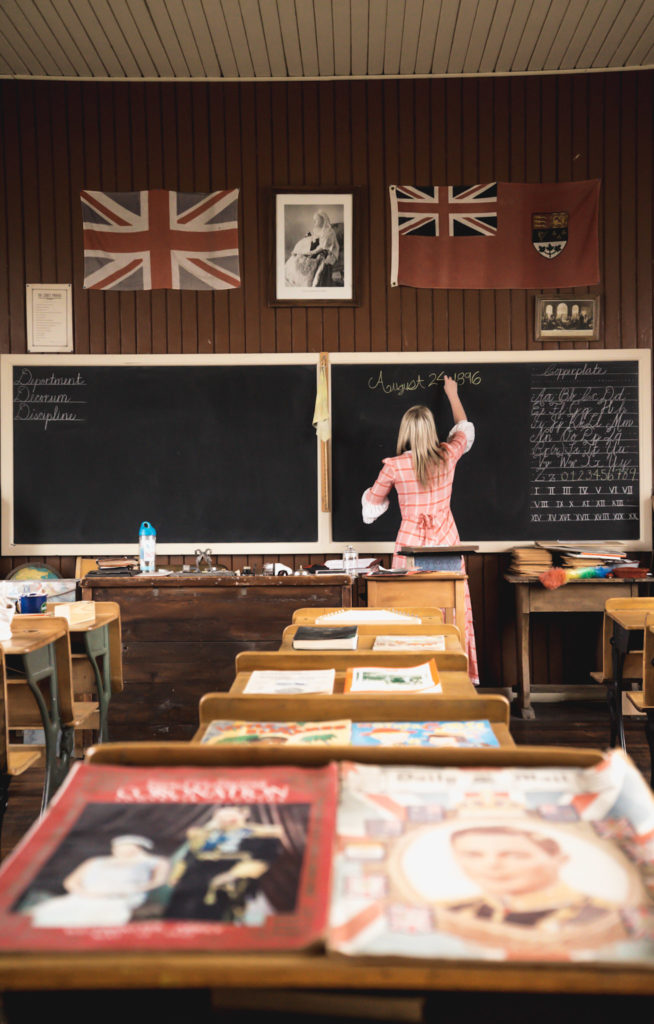 15. Museum of the Cariboo Chilcotin
Grab your boots and hat as the Museum of the Cariboo Chilcotin features tons of cowboy culture memorabilia. Located in Williams Lake, the beautiful log structure was by Pioneer Log Homes (aka the Timber Kings!) and houses fun exhibits on topics such as Indigenous culture, mining, forestry and rodeo heritage. If that isn't enough to peak your interest, it is also home to the BC Cowboy Hall of Fame and located within the Williams Lake Tourism Discovery Centre!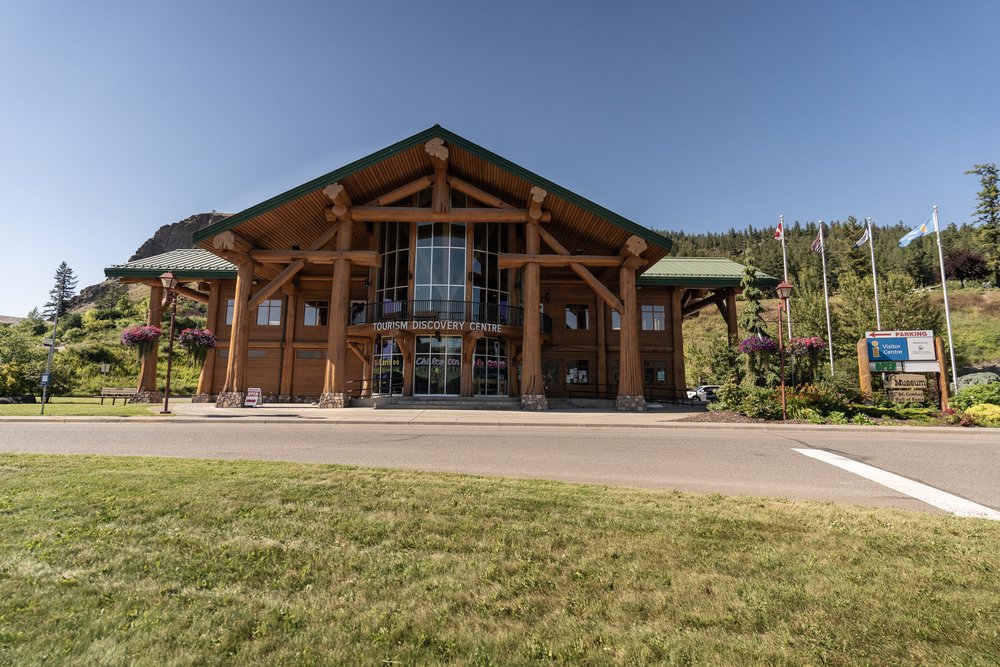 16. Buillion Pit
Once proclaimed as the largest hydraulic placer mine (meaning high-pressure jets) in the world, the Bullion Pit near Likely is a jaw-droppingly huge chasm that stretches almost 3km wide and 125m deep! The gold mine was in operation between the 1870s and 1940s and is estimated to have extracted 70 million dollars worth of gold during that time. Due to the large amount of water it used, three lakes were made, including local-favourite Morehead Lake. It is believed that even today traces of gold and other minerals can be found at the bottom of the pit!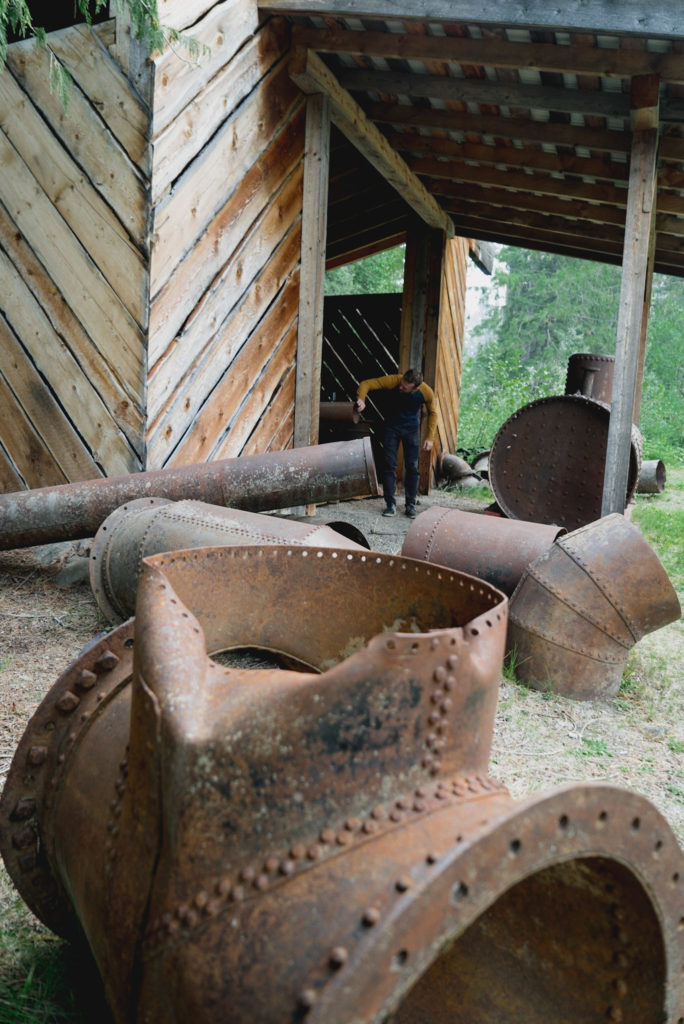 17. Cedar City Museum
Cedar City Museum is located directly within Cedar Point Provincial Park on the western end of Quesnel Lake. This picturesque location features many old growth trees and was originally used as a stopover for the Interior Shuswap People and Hudson Bay Company fur traders. In 1858, gold was discovered in Cedar Creek and the area grew rapidly. Today, the Cedar City Museum pays tribute to this thriving era, featuring many displays of antique mining equipment and other artifacts. Stop by for a visit and enjoy both gold rush history and gorgeous provincial park scenery.
18. Quesnelle Forks
When you visit the abandoned ghost town of Quesnelle Forks, you'll find it hard to believe that it was not only the first Gold Rush town in the Cariboo but it was also once a candidate for becoming the capital of British Columbia. Founded in 1858, Quesnelle Forks was once a bustling community of merchants, miners and Chinese settlers. However, when the development of the Cariboo Road to Barkerville bypassed the town site, the town was cut off and eventually abandoned by 1956. Today, despite no one living or working here, you are welcome to wander through the site and historic cemetery, an eerie but fascinating experience.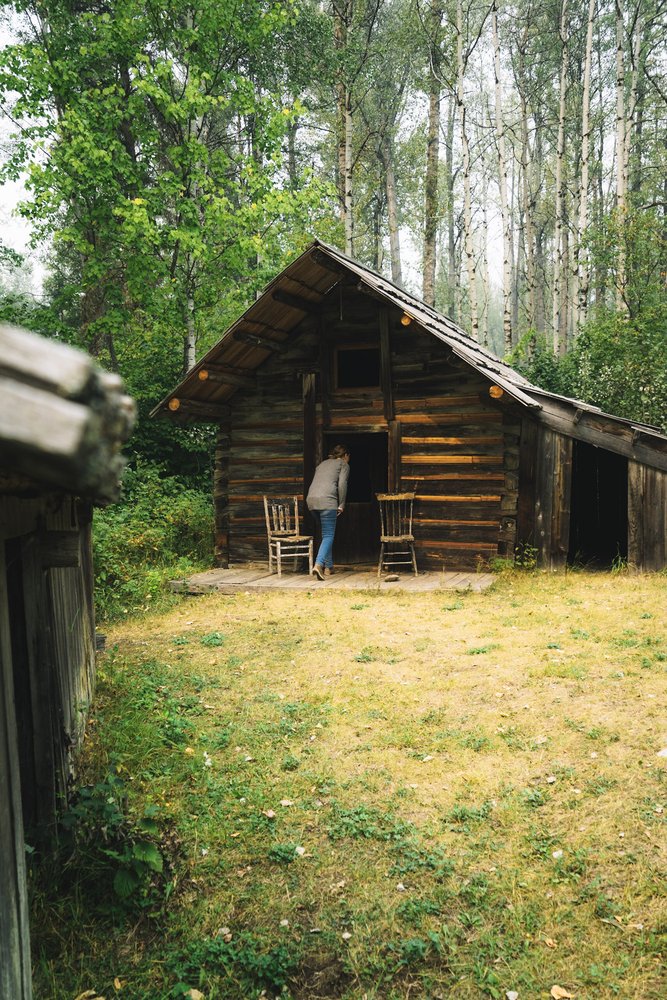 19. Quesnel & District Museum and Archives
Heading north, you'll next find the Quesnel Museum equipped with thousands of artifacts in three different galleries. Learn about Quesnel's extensive history with displays that feature items from pioneer homesteads and supply outposts to gold rush Chinese artifacts. With numerous activities for both children and adults, the Quesnel Museum is a great way to spend an afternoon in Quesnel.
20. Xatsull Heritage Village
The Xat'sull Heritage Site (hat-sull) is a national, award-winning Indigenous heritage village located in Soda Creek, BC. The village sits perched above the mighty Fraser River, a location that has proven vital to this community's past and present. Whilst there, join Secwepemc (shi-huep-muh-k) members and village elders in storytelling, educational wilderness walks and salmon lunches. Learn more about the incredible Xat'sull Heritage Village site in this storyteller series episode.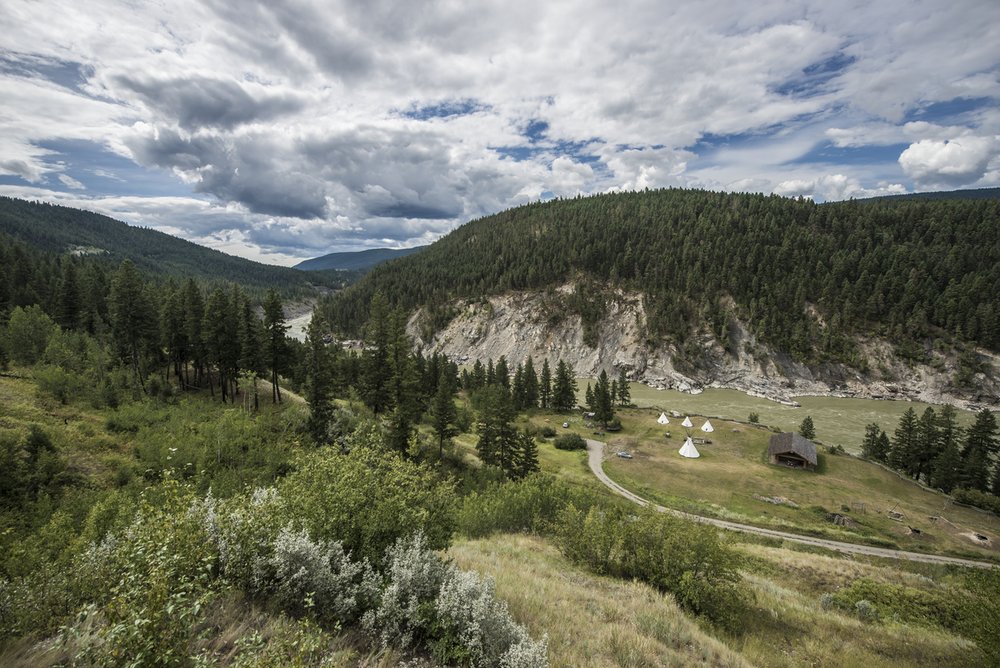 21. Cottonwood Historic Site
Staying true to their roots of offering meals, accommodations and provisions to travellers between Barkerville and Quesnel since the 1860's, Cottonwood Historic Site welcomes visitors to walk their accessible 3-kilometre trail loop on the 26-acre property. The site includes numerous heritage buildings, a double barn, general store, interpretive building and horse barn, and overnight stays in their rustic cabins, heritage guest cabin, tent or RV sites.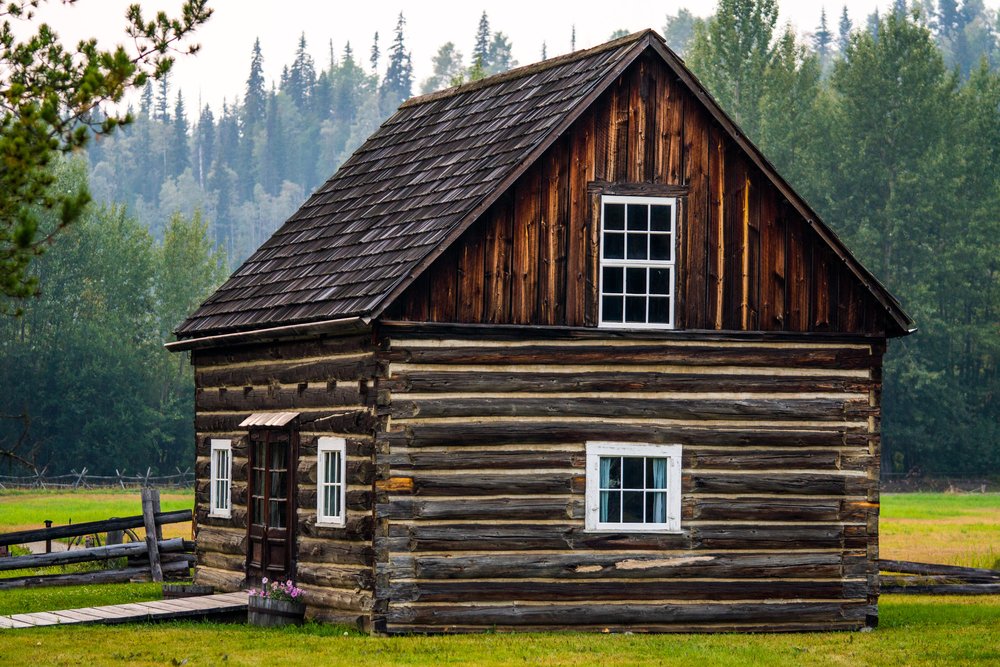 22. Barkerville Historic Town & Park
Last but not least is Barkerville Historic Town & Park, a site filled with tall tales of the past all shared through authentic programming and storytelling. Once the main boomtown of the Cariboo Gold Rush, it is now the largest living history museum in western North America. Barkerville promises a truly immersive experience into BC's beginnings. With more than 125 restored heritage buildings, displays, museums, restaurants and shops, we highly recommend spending a full weekend here as there is so much to explore! For accommodation options, choose between the authentic St. George Hotel, the Barkerville Cottages, or the King and Kelly House B&B's. Alternatively, stay in one of the campgrounds nearby. And if you can't visit in person or are dying to discover more, check out their incredible online virtual programming.