British Columbia's Gold Rush Trail combines Indigenous and colonial history, culture and nature for one of the most unique experiential journeys the province has to offer. BC's history is found in the very places hiking, biking, rafting, fishing, skiing, sightseeing and camping entertain travellers; while historic sites, museums and Indigenous cultures are dotted along the same journey from start-to-finish.

With over 22 unique museums, historic sites and Indigenous experiences to offer, we broke this comprehensive list into two parts. Part one will guide you through Legs 1 – 4 of our gold rush journey from Victoria & New Westminster to Lillooet, and part two will take you through Legs 5 – 10 from Historic Hat Creek to Barkerville Historic Town & Park. View a complete Gold Rush Trail map here, and download our travel guide to take with you on your journey.
Know before you go: Many businesses are open seasonally and hours are subject to change. Additionally, opening dates and hours may be affected by COVID-19. Please be sure to check online or call before visiting to ensure availability.
1. Royal BC Museum, Victoria
Located in BC's capital city, Victoria, the Royal BC Museum is one of Canada's greatest cultural treasures. Founded in 1886, the museum features all things BC including natural, human and Indigenous history as well as the Provincial Archives. At the time of writing, they are featuring a free online exhibition called Gold Rush! El Dorado in BC where you can learn about how gold changed the course of history in BC and around the world. Additionally, check out their BC gold rush learning portal for tons of interactive gold rush content!
2. Irving House Historic Centre
One of the oldest buildings in the province and once home to Captain William Irving, King of the Fraser River, New Westminster's Irving House offers a glimpse into BC's colonial past. Discover the history of the Cariboo Waggon Road (yes, spelled with two g's!) from when it was built entirely by hand, pick and shovel to how it opened up the remote interior of BC and allowed it to become the populated region we know today.
3. Fort Langley National Historic Site
Transport yourself back to the early days of Canada and visit the interactive Fort Langley National Historic Site. Learn about Indigenous history, traditions and artisans through various exhibits and Fort Langley's on-site Indigenous interpreter while also learning how the discovery of gold transformed the Fort from a simple trade and provisioning post to the centre of gold rush action with over 30,000 miners visiting.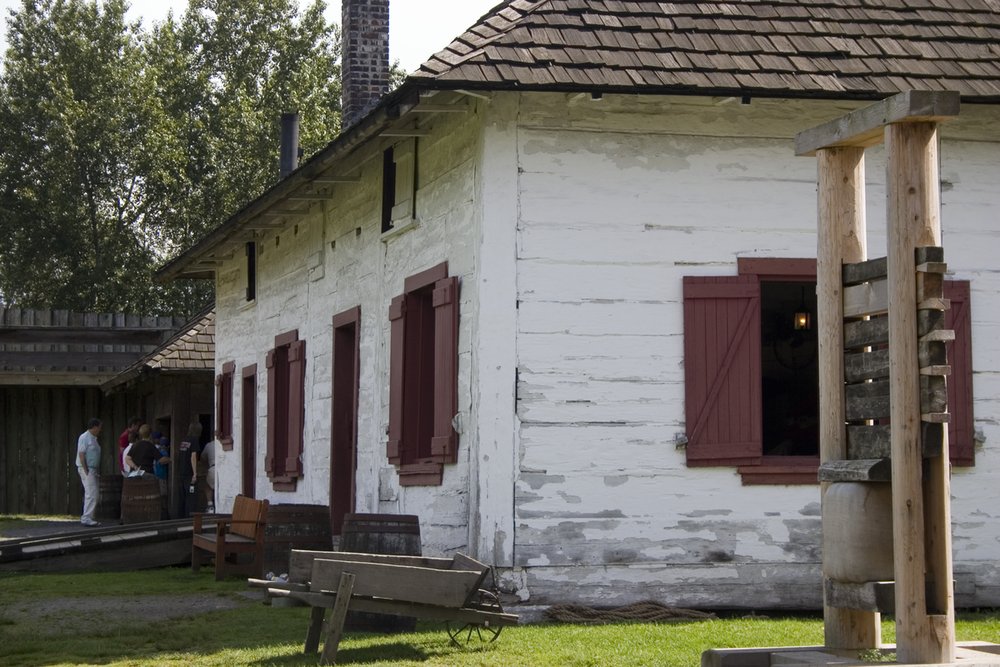 4. Kilby Historic Site
Situated at the intersection of the Harrison and Fraser Rivers, Kilby Historic Site is a commemoration to the once thriving community of Harrison Mills. With a 1906 General Store Museum, heritage Post Office and the Manchester House Hotel, spend the day taking a leisurely walk around or stay overnight in the town that once housed many gold rush families!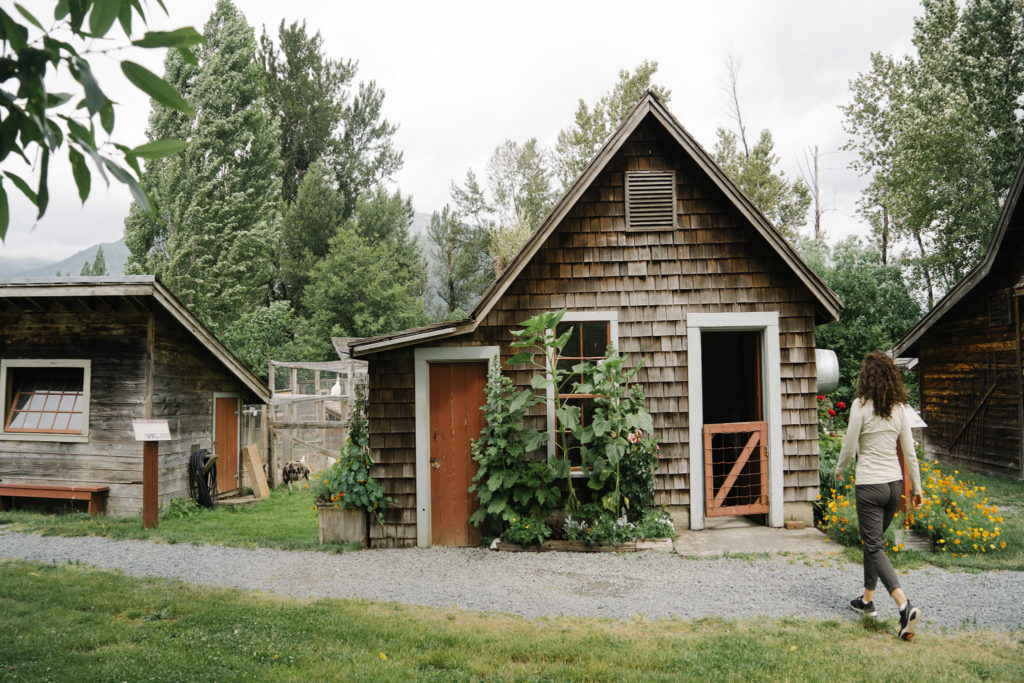 5. Stó:lō Tourism – Chilliwack
Oral history and cultural artifacts educate and engage visitors as they are guided around the Stó:lō (STOH-lo) territory with Stó:lō Tourism. The Stó:lō people's traditional lands are grounded in the mighty Fraser River and surrounding mountains. Here, guests can choose from several different cultural tours and Indigenous-owned accommodations.
6. Yale Historic Site
Once the largest city north of San Francisco and west of Chicago, Yale was originally established as a Hudson's Bay Company trading post but grew significantly during the gold rush of 1858. Explore the Yale Historic Site museum, heritage grounds, tea house and Chinese boarding house to learn about this once-bustling wild-west hub.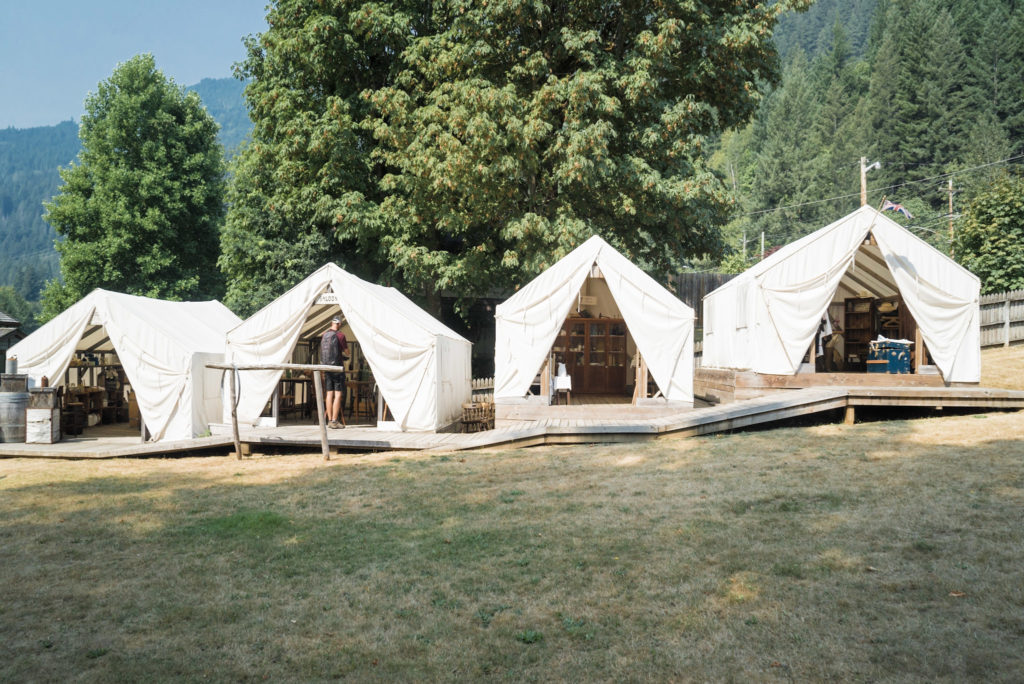 7. Tuckkwiowhum Heritage Village
Located near Boston Bar in the Fraser Valley, Tuckkwiowhum Heritage Village is a special place that grounds visitors in Nlaka'pamux (Ingla-kap-ma) culture and their traditional way of life. The heritage village features tours with local elders, Indigenous craft and culinary workshops, a campground, and overnight teepee accommodations.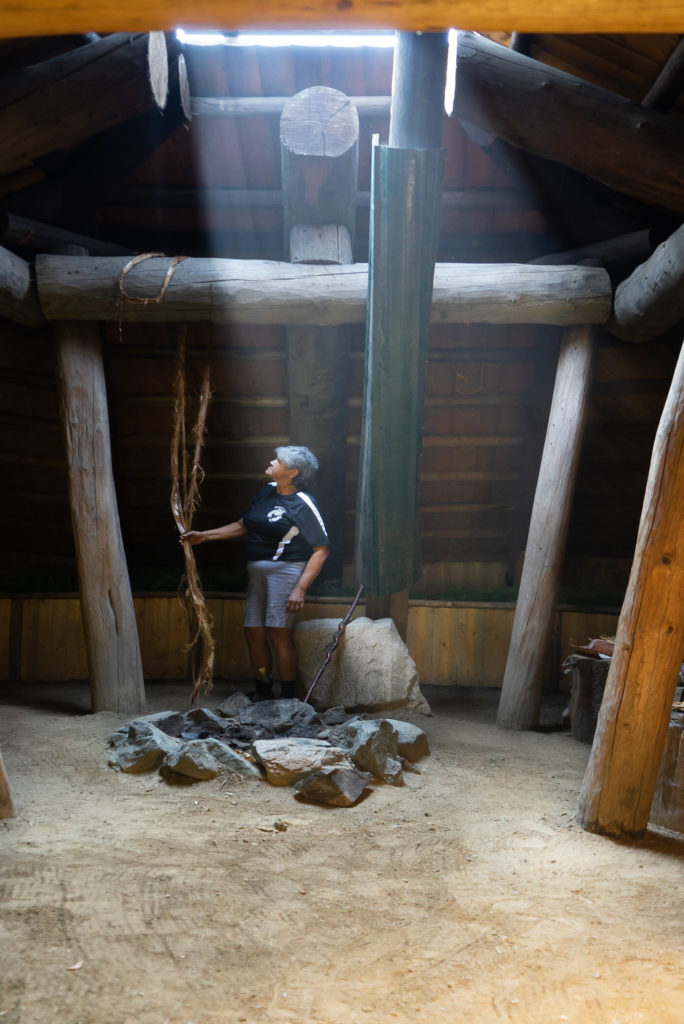 8. Lytton Chinese History Museum
The Chinese History Museum in Lytton honors the integral role that Chinese immigrants played in BC's gold rush history. The museum focuses on collecting, preserving and displaying artifacts and photos with the goal of encouraging a greater interest in, and understanding of, the experiences, hardships, and contributions made in BC's Interior by thousands of Chinese miners, railway workers, merchants and farmers. Learn about the contributions of Chinese immigrants as they mined for gold, worked on the railroads and became merchants in interior BC.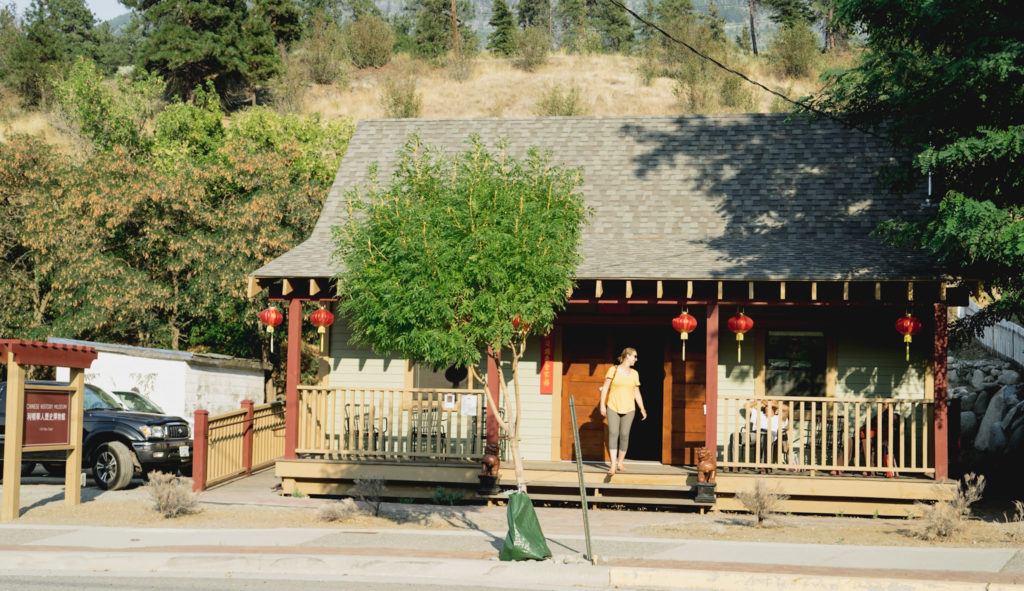 9. Lillooet Museum and Visitor Centre
Lillooet is considered 'Mile 0' of the Gold Rush Trail, and its commemoration marker for the start of this historic route stands near Abundance Bakery in downtown Lillooet. Stop in at the Lillooet Museum and Visitor Centre (located in a former church) where they feature gold rush era relics and local Indigenous artifacts.
10. Xwisten (hoist-in) Experience Tours
No visit to Lillooet is complete without learning about its Indigenous heritage, traditions, and past and the St'át'imc (Stat-leeum) First Nations share this at Xwisten Experience Tours. Visit their new pit house while being welcomed with a traditional drumming ceremony, BBQ fresh salmon caught from their traditional fishing rocks, and enjoy fresh bannock from the Bearfoot Grill.
Lillooet is also home to Splitrock Environmental where they provide a deeper understanding of the local environment through conservation work and locally foraged goods at their gift shop and greenhouse.
For historic sites and museums from Lillooet to Barkerville Historic Town & Park, read part 2 of this guide here.