Whether this is your first time exploring the Gold Rush Trail or one of many visits, the natural elements and historical significance of this area are as powerful as always. This is, after all, history shaped by nature through one of BC's best adventure corridors. And although the salmon still swim up our rivers to spawn, the bears are out of hibernation with cubs in tow, and the meltwaters of the glaciers still find their paths to the Pacific Ocean, things do look a little different this summer.

As we approach a different summer of travel, here are our tips to maximizing your experience for Gold Rush Trail travel.

Travel in small groups and stick to open spaces
When you travel in smaller groups, it minimizes your impact on smaller communities and the destinations you visit. Plan for the quality time you can spend with those inside your immediate social circle, and aim to maximize the open spaces we are lucky to have in this part of BC in order to maintain social distancing.

Plan ahead
Always call in advance if you are planning your overnight accommodations or activities the day-of. While most businesses along the Gold Rush Trail are open, some are not for the 2020 season. Our businesses that are open have adopted new procedures (like contactless check-ins) and protocols, so you'll want to familiarize yourself with these before you arrive.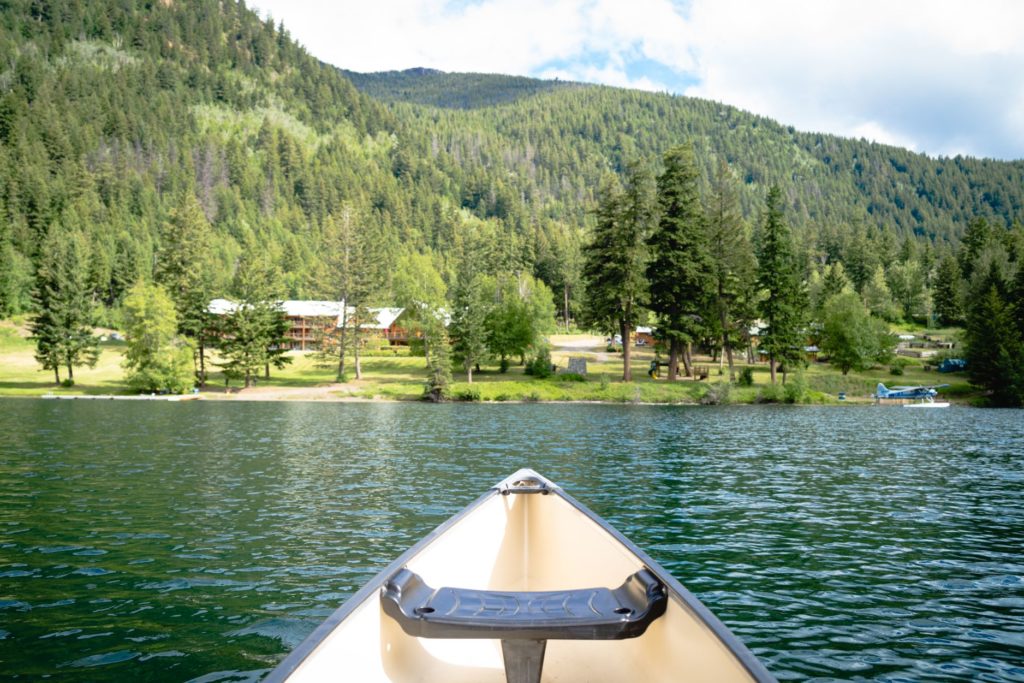 Stay apart, stay safe
Practice physical distancing and frequent handwashing hygiene to help keep yourself and others safe and healthy. Our businesses have implemented measures to keep you safe, so we encourage you to talk to our tourism operators and local visitor centres to see how you can do your part while visiting. For additional personal safety recommendations, be sure to check the BC Centre for Disease Control.
Be calm, be patient, & be kind
Many businesses are coping with a 'new normal' that involves various functions of their operations looking quite different than they did before. If things take a little longer, know that it is all in the name of your personal safety. If you notice something that is making you or others around you uncomfortable, practice empathy and advise business owners directly instead of posting an angry comment online. Remember that it's their first time implementing these new measures, too. It's important to remind ourselves to be patient during this time and foster a healthy, positive environment for those around us.

For more information on travel to, from, and within BC visit the Government of BC's Phase 3 Recovery Support page
Leave no trace
Some of the most well-known principals to the outdoor industry is the Leave No Trace Principles. Leave No Trace Canada is "a national non-profit organization dedicated to promoting and inspiring responsible outdoor recreation through education, research and partnerships. Leave No Trace builds awareness, appreciation and respect for our wildlands." The principles are as follows: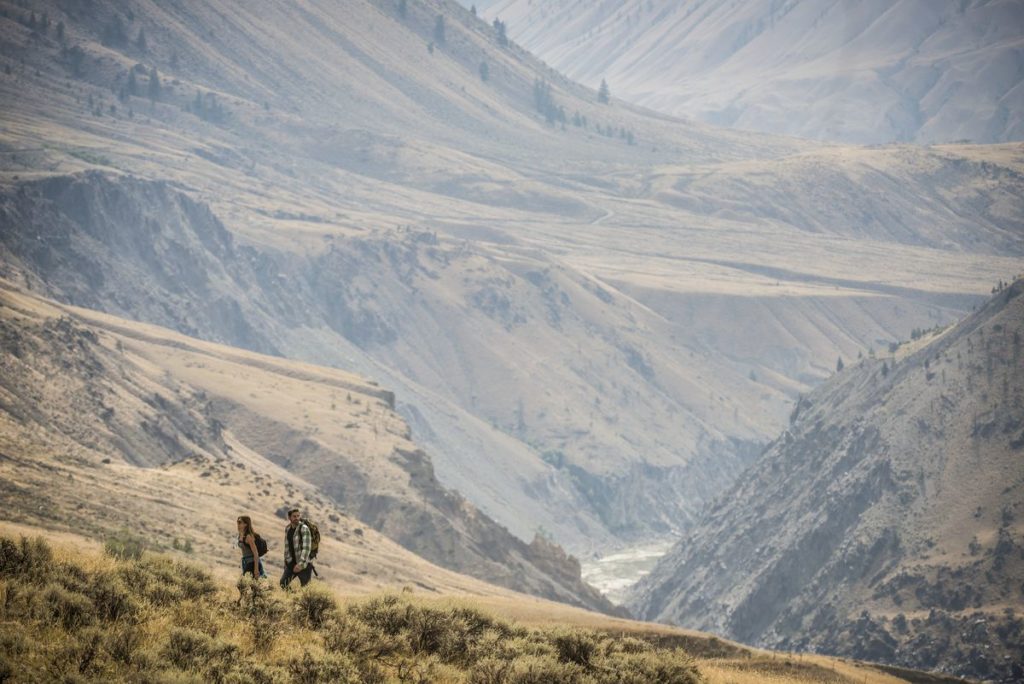 The ten essentials
Whether you're going into the backcountry or car camping, lots of our region does not have cell services so you must be prepared for anything. The Ten Essentials have been updated to reflect modern technology and it's a good idea to keep lots of these items stored in the car for emergencies any time of year.
Navigation: map, compass, altimeter, GPS device, personal locator beacon (PLB) or satellite messenger
Headlamp: plus extra batteries
Sun protection: sunglasses, sun-protective clothes and sunscreen
First aid: including foot care and insect repellent (as needed)
Knife: plus a gear repair kit
Fire: matches, lighter, tinder and/or stove
Shelter: carried at all times (can be a light emergency bivy)
Extra food: Beyond the minimum expectation
Extra water: Beyond the minimum expectation
Extra clothes: Beyond the minimum expectation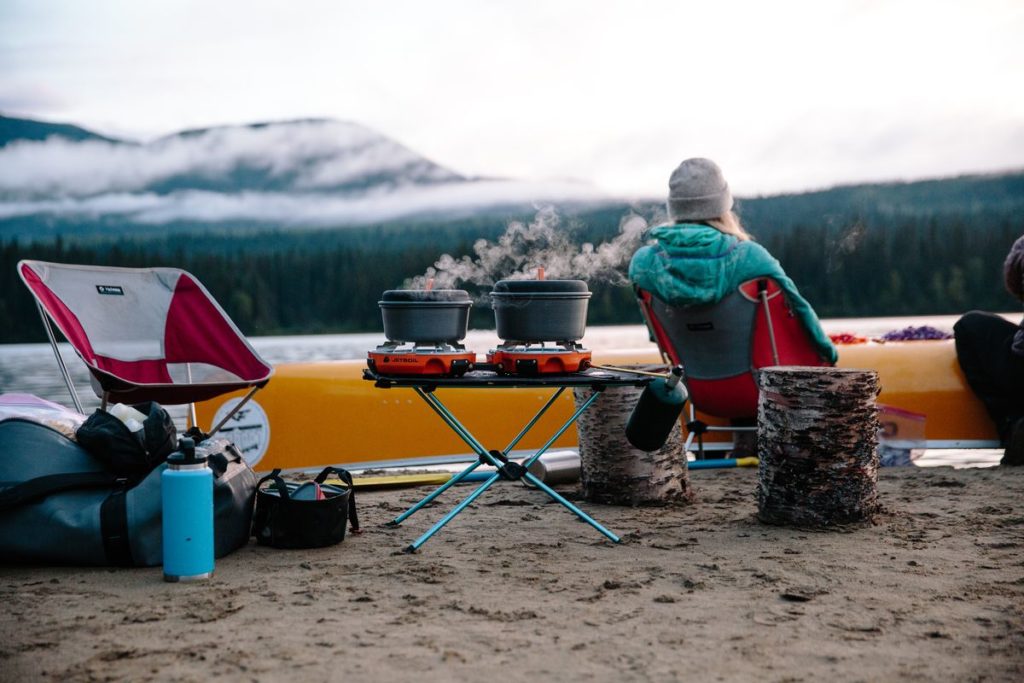 Knowledge and respect of community and locals
From the Lower Mainland to the Bridge River Valley, through the Fraser Canyon and into the Cariboo, the Gold Rush Trail is made up of diverse communities who have called these lands home since time immemorial. Respecting the places you travel means educating yourself on who lives in these locations–luckily the Gold Rush Trail provides ample opportunity to learn about its history and people who live here. Discover transformative Indigenous experiences at Tuckkwiowhum Heritage Village near Boston Bar (call ahead before arriving) Xwisten Experience Tours near Lillooet, or Xatsull Heritage Village near Williams Lake and learn from those who have known this region the longest (please note that Xwisten, Tuckkwiowhum, and Xatsull are closed for 2020). Learn about the diverse Gold Rush history at the many museums and heritage sites along the Gold Rush Trail. A few highlights are Barkerville Historic Town & Park or Historic Hat Creek. And of course, no matter where you go or stay, many of the guest ranches, lodges, and experiences are family-run operations with friendly locals always willing to share their story.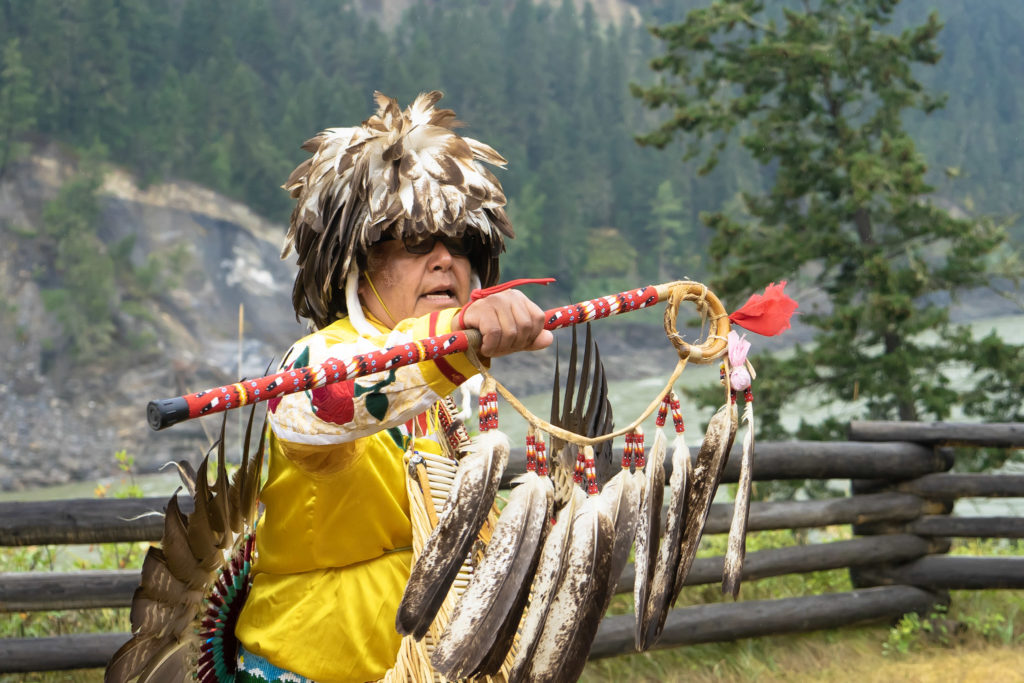 Shop Local
Whether you're buying goods to take home or perishables to feed hungry adventurer appetites, shopping local is important to supporting the communities you travel in and near. The BC Farmers' Market Association is a great resource to scout out local farmers' markets in the region and all over BC. You'll also find fruit stands throughout the region and local shops selling goods locally around the Gold Rush Trail.
Offsetting your trip
Calculating your carbon impact can be easily done with Canadian non-profits like Offsetters. It's a great way to give back to initiatives that help protect the world we play in. Consider offsetting your road trip and/or flights through this program or another of your liking.