An inland temperate rainforest, North America's deepest fjord lake, an abandoned boomtown, fishing, wildlife viewing, gold rush history… do we have your attention yet? Road-tripping around Likely connects backcountry and front-country gems into one incredibly scenic, quiet, remote, and off-the-beaten-path road trip. It's part of Leg 9 on the Gold Rush Trail, which is a 10-leg journey that starts in New Westminster and ends at Bowron Lake Provincial Park. Each part of this journey is unique in its own right, but this road trip tour truly stands out from the rest.
The Cariboo Mountains are famous among skiers, hikers, climbers, and adventurers of all types; they offer a wild splendour of remote yet accessible elements that combine most of what BC is known for all into one expansive and uncrowded wilderness. There are lots of things to do on this route from Likely to the Cariboo Mountains, so let's jump into some of the best!
Inland Temperate Rainforest
Cariboo Mountain Provincial Park is unique in that it's sandwiched right in the middle of two other incredible parks; Wells Gray and Bowron Lake Provincial Parks! All three parks combined collectively account for 760,000 hectares of protected playgrounds and feature some of what BC is known for best – big, old-growth trees. And while in order to see the giants in Cariboo Mountain Provincial Park you must hike in, you can also easily and accessibly walk and camp among the giant cedars of Cedar Point Provincial Park in Likely.
Accommodations in Likely include:
Lakes: Glacially fed & glacially carved
Sculpted in time through the movement of ancient ice known as glaciers, the Cariboo Mountains and its surrounding lakes are an awe-inspiring sight whether it's from an alpine lake above accessed by helicopter or hiking, or the giant Quesnel Lake below. Being the deepest fjord lake in North America at 511 meters deep, Quesnel Lake's surrounding nature is one best experienced by boat. With powerful waterfalls gushing from the dramatic mountains above, excellent fishing, and seemingly endless shorelines and arms to explore, Quesnel Lake is certainly a gem that is yet to be discovered.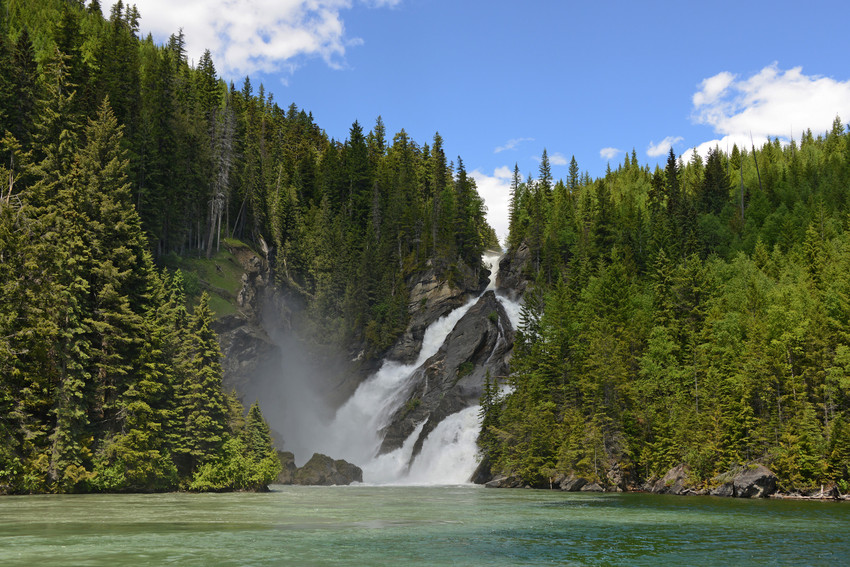 Accommodations and activities along its shorelines include:
Shoreline glamping with Ecotours BC's Glamping with Grizzlies (starting in 2022)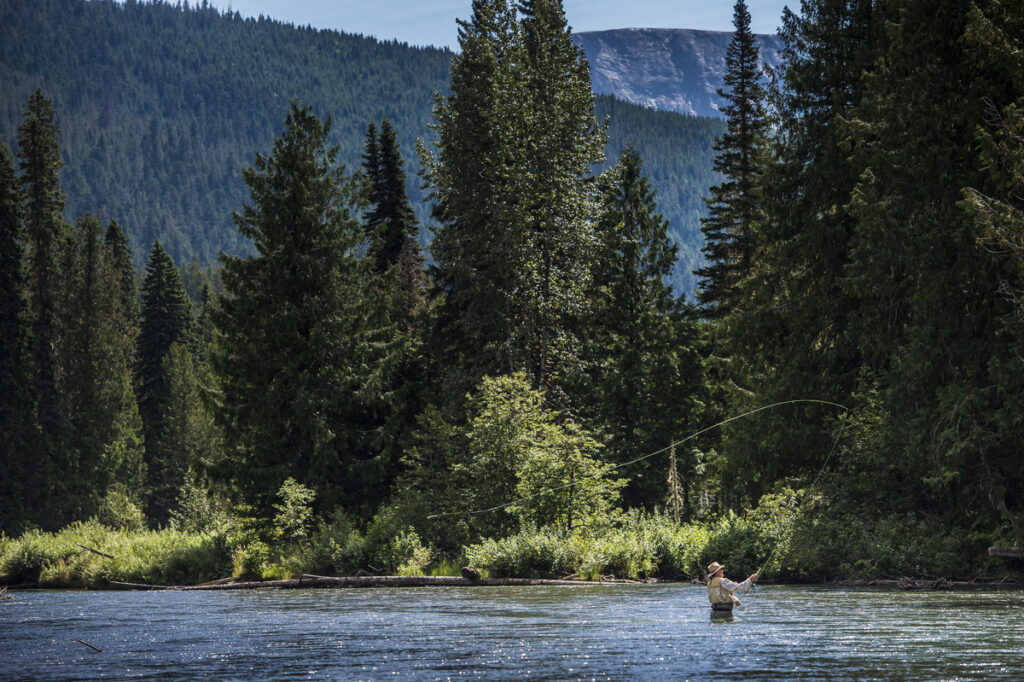 Wildlife Viewing
It's no secret that British Columbia has great wildlife viewing and is world-renowned for its bear viewing. Visitors come to BC from all over the world to witness the majestic fall grizzly viewing as the bears competitively fish along shorelines to feast on spawning salmon to bulk up for the winter ahead. While many think grizzly viewing is only done on the coast, it's a little-known secret that some of the best happens to be here in the interior. While in bear country, numerous other wildlife species make for eventful days in the wilderness. Witness Mountain Caribou, moose, wolves, lynx, fox, and incredible migratory and local birdwatching. Wildlife viewing is expertly done with Ecotours BC.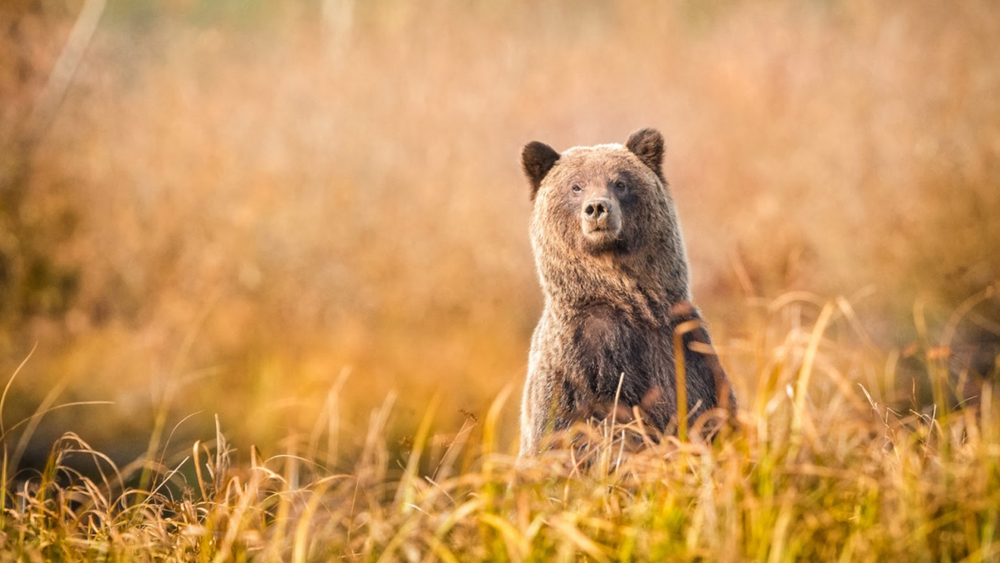 Hiking
As with any wild frontier in British Columbia, the hiking opportunities are ample and endless. Cariboo Mountains Provincial Park is home to incredible alpine and subalpine hiking on relatively unmaintained trails. Ghost Lake is the only vehicle-accessible camping and makes for a great basecamp to Cariboo Mountains Provincial Park. online hiking information for the area can be found on the Likely BC town website, numerous hiking guidebooks also provide reliable offline information before and during your trips. The Cameron Ridge hiking trails are among the most well-known hikes in this area along with the Cariboo Falls and Cariboo Lake. For an ideal place to stay here, consider booking a cabin at Cameron Ridge Bungalows and dine in style at the Chocolate Moose Cafe.
History
We may have saved the best for last in this guide! The Likely region has some of the richest history along the Gold Rush Trail. Start the journey by visiting Quesnelle Forks, an abandoned gold rush boomtown open to visitors and complete with several intact structures, a cemetery, and rusted-out vehicles. Visit what was once the largest placer mine in the world at the Bullion Pit where a hiking trail takes you into the former pit itself and past old machinery.

For additional information on this road trip, check out the Backroad to Barkerville map and more detailed Gold Rush Trail information. Always be sure to plan ahead; this is a well-maintained gravel service road and precautions should always be taken. For more information on how to plan ahead, check out our Know before you go page.