There's no denying that winters in Canada are frigid. And while many of us warm-hearted Canadians have learned to embrace the chill, we all know someone (or maybe it's you!) who's always cold no matter how many layers of clothes they wear! Determined to help everyone enjoy our outdoor activities this winter, here's a cozy and comprehensive list of ways to warm up along the Gold Rush Trail.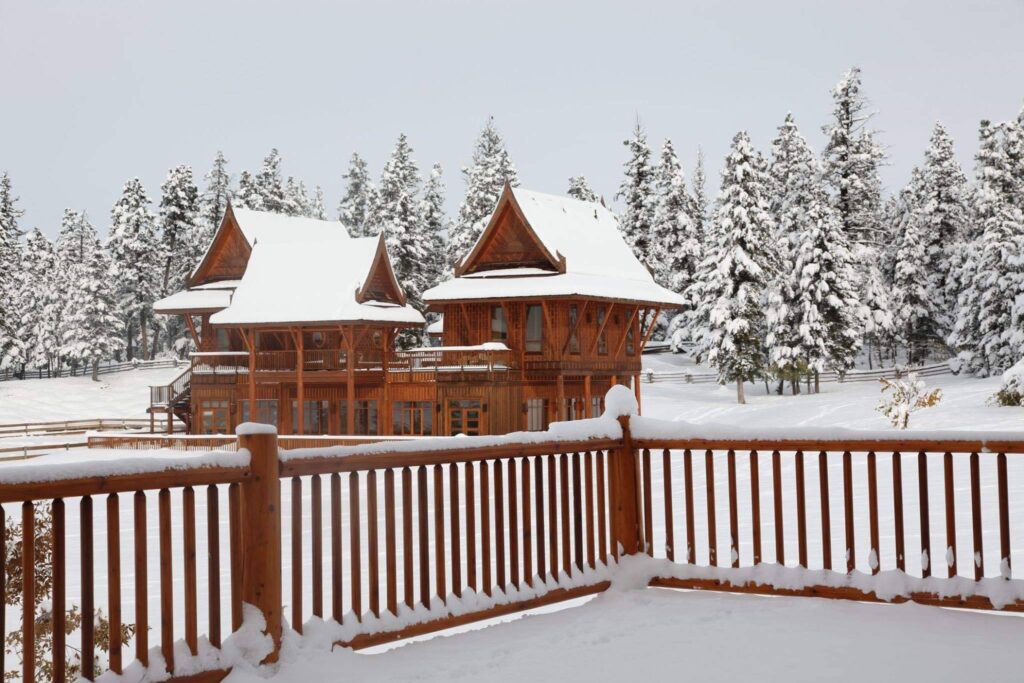 Warming Huts & Lodges
Most of our favourite winter activities, such as skiing and snowshoeing, are daylong excursions and while it's easy to stay warm while moving, our body temperatures drop drastically whenever we stop. This is where the warming hut comes in! Typically featuring a place to store your damp gear, a wood-burning fireplace, and some seating, these lodges are a great way to thaw your fingers, have a snack, and regroup before heading back out for more adventuring. For those with children, this warming time can make all the difference and really determine whether the day is one for the memory books or a cold disaster.
Somewhere that has nailed the art of the warming hut is 100 Mile Nordics in 100 Mile House. With a spacious day lodge, as well as two simple cabins hidden within the forest, you can spend the whole day exploring their 45 km (28 mi) of groomed trails without the worry of getting cold. Williams Lake Cross Country Ski Club also features two warming huts with one by the parking lot and one along the trail. For the alpine skiers and snowboarders, Troll Resort and Mount Timothy Recreation Resort have larger scale day lodges complete with food and drink options as well as enough space to hang out in if you want a longer break.
Cozy Cabins with Hot Tubs, Saunas and Spas
Along with mastering the warming hut, this region is known as cozy cabin capital! There's no better way to stay warm than by staying in a traditional timber chalet with hearty meals, toasty fireplaces, and frosty windows. Imagine wrapping yourself up on the couch with a hot cocoa while you watch ice skaters on the frozen pond outside and snowflakes float down around you. Now, this all probably sounds heavenly and warm enough in itself, but did you know that many of our cabins even offer hot tubs, saunas, and spa services directly on site?!
While Whitecap Alpine has adopted the Scandinavian sauna movement, Echo Valley Ranch & Spa blends classic European and authentic Thai therapies in their two world-class spas. Bralorne Adventure Lodge and Spring Lake Ranch feature on-site hot tubs and our region's top heliski lodges, Tyax Lodge and Silvertip Lodge, both have day spas perfect for warming up after an epic ski day.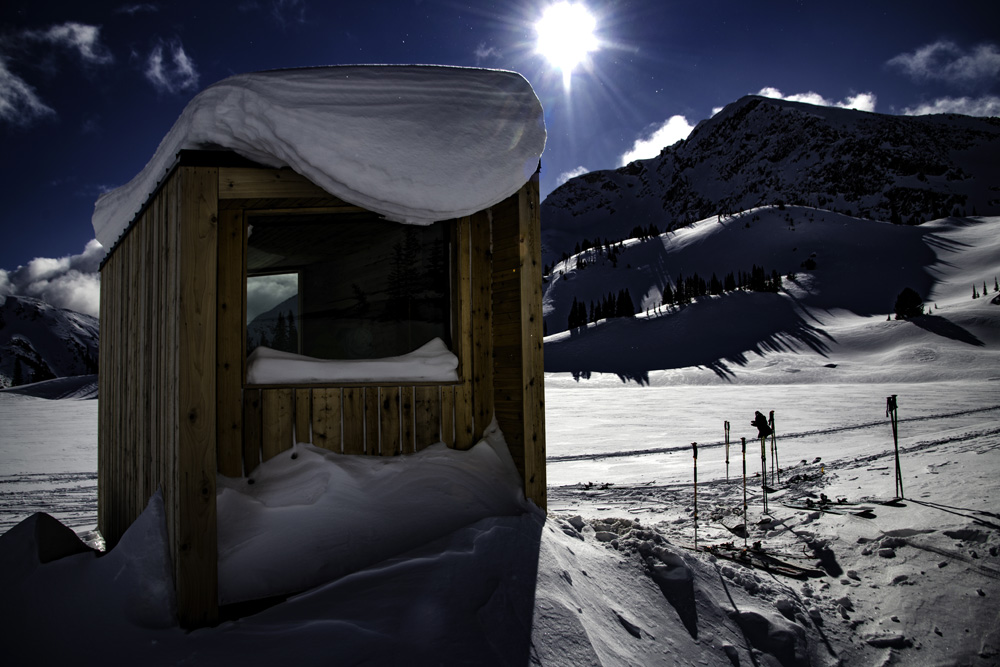 Warm Bites & Decadent Drinks
Another great way to warm up in these cold winter months is to treat ourselves to yummy food and drinks. Whether you're on a winter road trip and need a pit stop "pick me up", or you want a cozy cafe to relax the day away in, the Gold Rush Trail is home to some amazing local businesses whose staff are experts at serving up warm tasty treats and beverages. Some to check out include, Lillooet's Abundance Artisan Bakery, Clinton's The Junction Coffee House, 70 Mile House's Sugar Shack, Williams Lake's Bean Counter Bistro, and Wells' Pooley Street Cafe.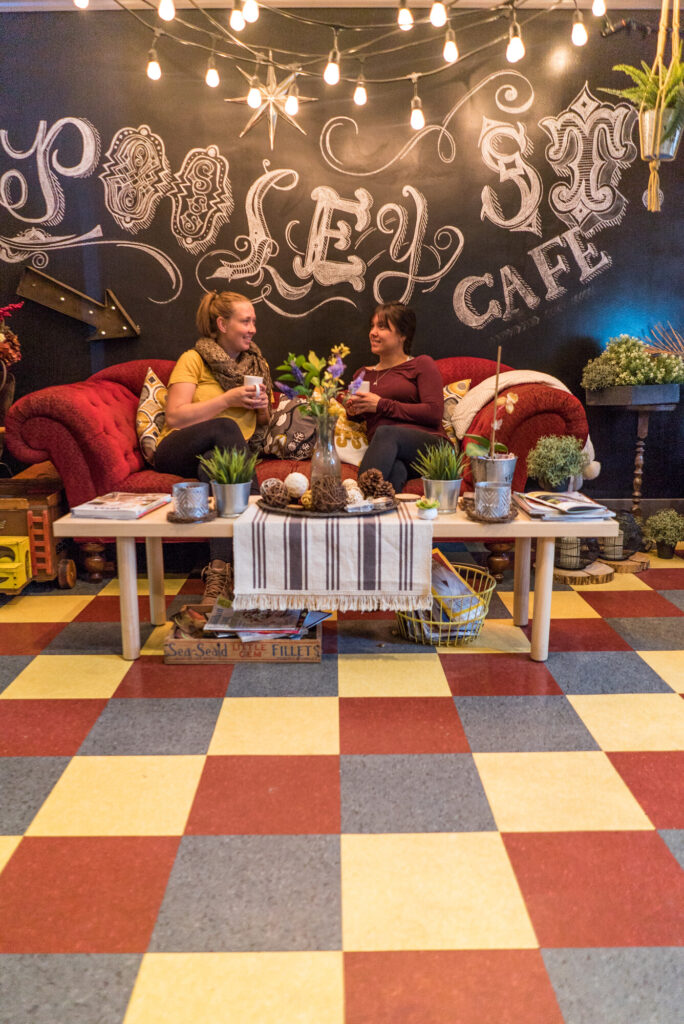 Whether it's warming up by the fire, with a hot cocoa, or in a hot tub, the Gold Rush Trail has you covered. And if it's all of the above (warming up in a wood-fired hot tub with hot cocoa!), we have you covered there too. Enjoy endless winter activities with all kinds of ways to warm up this winter.