Organizing the perfect family vacation that doesn't break the bank can be a challenge. Luckily, the Gold Rush Trail has an array of unique destinations and family-bonding experiences that while close to home, will make you feel like you're far away. From historic gold rush historic sites and eclectic towns to untouched nature; with pristine lakes, unknown provincial parks, forests and mountains, this region is the uncomplicated, uncrowded, and affordable place you've been searching for.
We've rounded up some of the best off-the-beaten-path destinations along the Gold Rush Trail where you can have a great vacation at a great price, all whilst disconnecting from the hustle and bustle of the city. These spots are perfect for a weekend or week-long adventure.
Running north to south, here are 8 places to find affordable family adventures this summer on BC's Gold Rush Trail:
1. BARKERVILLE TO WELLS TO BOWRON LAKE
Wells
Why not begin our list with one of the Gold Rush Trail's most vibrant and artistic communities. Nestled in the mountains, about an hour east of Quesnel lies Wells, a historic small town loved by artists and outdoor enthusiasts alike. Start your visit off with a stroll around town stopping in at local art galleries or taking photos in front of colourful landmarks. Visit the historic Sunset Theatre, a fabulous place to enjoy live music and theatre that was built in 1934! For a little more adventure, the beautiful Bowron Lake Provincial Park is just a short distance from town. Spend the day relaxing lakeside or if you're experienced paddlers, plan a trip on the famous Bowron Lake canoe circuit, an ambitious, expert-level multi-day kayak, canoe and camping experience.
Wells also has an array of mountain biking, hiking and ATV-ing trails to choose from. Lastly, this area is famous for its rich gold rush history, so spend a day or two at Barkerville Historic Town and Site, the largest living-history museum in western North America! With tons of activities and programming for both kids and adults, this is a must-visit for the whole family!
Places to stay in Wells:
2. 150 MILE HOUSE TO LIKELY
Likely
Looking for mountains, lakes and rainforests but don't want the crowds of a busy resort town? Likely is a hidden gem for adventurers like yourselves! Along with the gorgeous Cariboo Mountains at its doorstep, Likely is well known for its incredible wildlife viewing opportunities and Cariboo Gold Rush history. First on your list for things to do is pay a visit to the remote, but crowd-less, Quesnel Lake. Considered the world's deepest fjord lake and the deepest lake in BC, this is an idyllic spot for fishing as well as boating, paddle-boarding, kayaking and canoeing. Next door to Quesnel Lake, rests Cedar Point Provincial Park, a beautiful park full of – you guessed it – ancient cedar trees! With a boat launch, day-use amenities, camping options and the Cedar City Museum that features gold rush history and area information, this is another great spot to spend a warm summer day. If you or the little ones are interested in learning even more about this area's unique history, the nearby Historic Bullion Pit and Quesnelle Forks are two fascinating (and free!) places to explore what life was like in Likely during the 1850s.
Places to stay in Likely: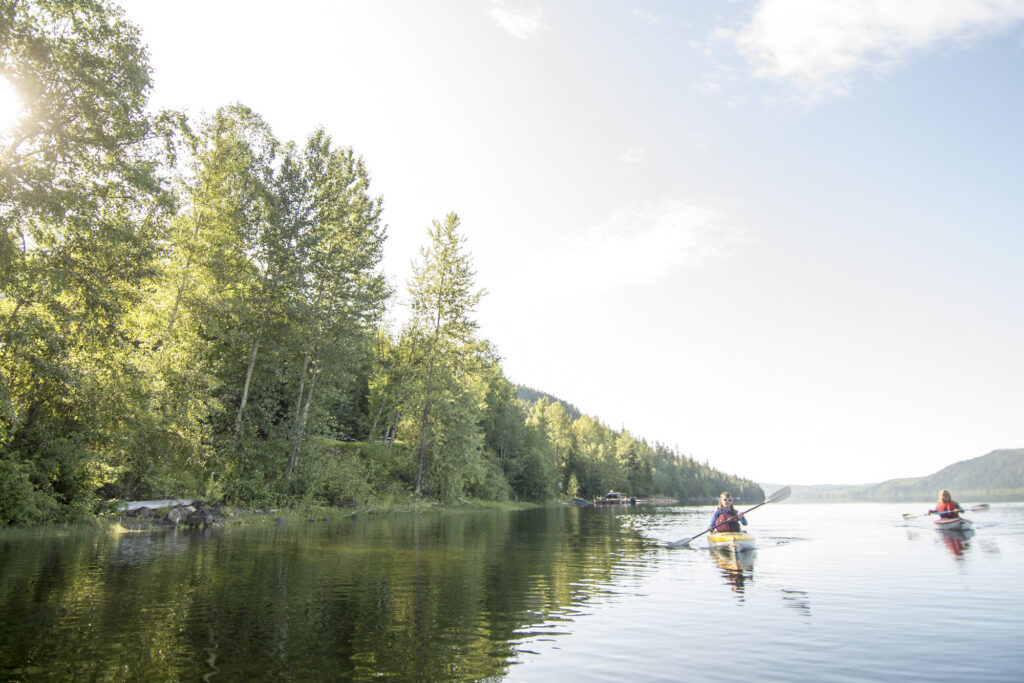 3. 150 MILE HOUSE TO WILLIAMS LAKE TO QUESNEL TO BARKERVILLE
Williams Lake
Next up is Williams Lake, a larger community known for its world-class mountain biking, outdoor recreation and authentic western feel. With a range of beginner to expert mountain biking trails, check out the beloved Westsyde Ridge, Desous Mountain and Fox Mountain. For a slower-paced experience in nature, head to Scout Island situated at the west end of the lake. Here you can hang out at the beach and boat launch, plan a lunch at the dedicated picnic ground or visit the nature house and trails to see a diverse array of birds and small wildlife. Whilst back in town, be sure not to miss the impressive log Tourism Discovery Centre, the First Nations art galleries, the Museum of the Cariboo Chilcotin, and the B.C. Cowboy Hall of Fame! For a truly unique and adrenaline-inducing experience, book a Cariboo Chilcotin Jetboat Adventure. As you journey with your guides down rivers and over rolling rapids, you'll have the chance to learn about this incredible region. Explore the surrounding hoodoos, witness big-horn sheep climbing the rock faces, learn of ancient Indigenous villages, fishing sites and abandoned mines or maybe even see pictographs and petroglyphs as old as 10,000 years!
Places to stay in Williams Lake: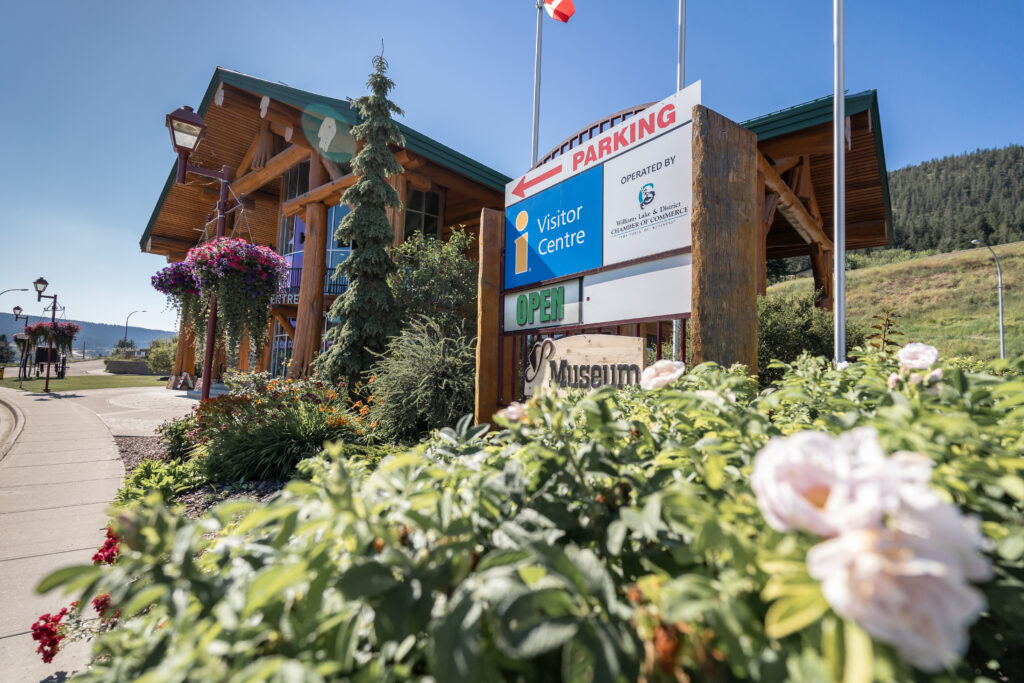 4. HISTORIC HAT CREEK TO CLINTON TO 150 MILE HOUSE
Lac La Hache
About 45 minutes from Williams Lake is the summertime paradise, Lac La Hache. With its 19 km long shoreline, Lac La Hache is one of the most popular lakes along Highway 97. Here, you can live out the quintessential BC summer and spend your days fishing, boating, jet skiing, and relaxing on the water. Bask in the sunshine at Greeny Lake or Rail Lake Recreation Sites, two nearby recreation sites that along with water activities, offer camping and picnicking amenities. If the family needs a break from the Cariboo sun, head to Lac La Hache Provincial Park, a gorgeous Douglas-fir forest perfect for a shaded walk.
Places to stay in Lac La Hache:
Kokanee Bay Resort, Motel Campground
100 Mile House
Along with being dubbed the 'Handcrafted Log Home Capital of North America,' 100 Mile House is the gateway to the Land of Hidden Waters (Highway 24), Canim Lake and Wells Gray Provincial Park, making it a perfect place to begin, end or link up a road-trip. Stop in at the South Cariboo Visitor Centre to see their original heritage stagecoaches on display or visit the adjoining 100 Mile Marsh Wildlife Sanctuary for some family birding. Take in some more of that warm Cariboo summer air on the short but picturesque Bridge Creek Falls trail or bring the kids to the waterpark at Centennial Park. Following an afternoon of splashing, take a stroll through the quaint downtown streets or if you're there on a Friday, make sure to visit the South Cariboo Farmers' Market that runs from May through September.
Places to stay in 100 Mile House: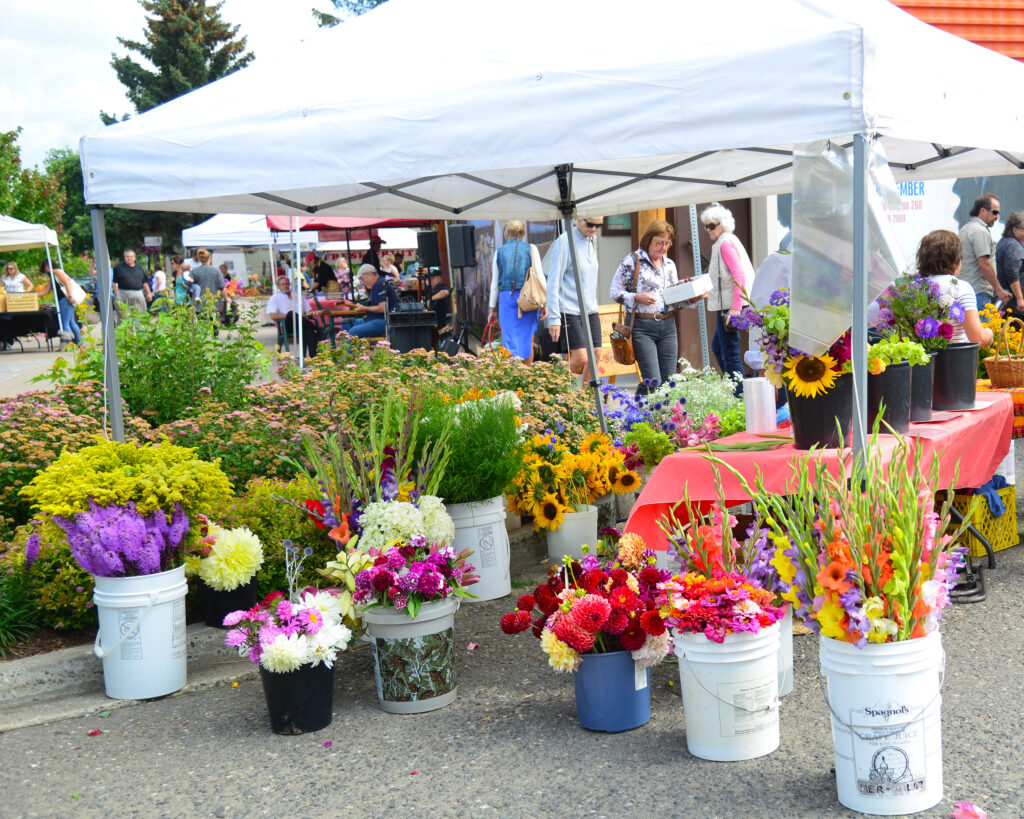 5. LILLOOET TO BRIDGE RIVER VALLEY
Seton Portage & the Bridge River Valley
Rather than one town, this recommendation includes a few stops as each of the small communities here are remote but well worth the visit. The historic rural community of Seton Portage is a great place to start. The Bridge River Valley also features multiple other small towns such as Gold Bridge, Bralorne, Gun Lake, Tyaughton Lake, Gun Creek Road and Marshall Lake. Whether your family are history buffs and want to wander around old ghost towns and abandoned mines, or if you're looking for outdoor activities such as fishing, hunting, mountain biking, ATVing, hiking and hut-to-hut horseback riding, this region is full of unfrequented adventure. To learn more about where to visit and what to do here, visit our Finding BCs Hidden Adventure Hotspot in the Bridge River Valley story.
Places to stay in Seton Portage & Bralorne:
6. LYTTON TO LILLOOET TO HISTORIC HAT CREEK
Lillooet
Nestled between the Coast Mountain range and blessed with warm, dazzling summers, Lillooet is a great spot for a short family getaway. Just about 3.5 hours from Vancouver, the drive to Lillooet is beautiful in itself. Along the route, stretch your legs at the viewpoint overlooking the breathtaking Seton Lake Reservoir and the surrounding Chilcotin Range. Here, you can also walk an interpretive trail that offers information about the Lillooet area. As you will learn, the local St'át'imc (Stat-lee-um) Indigenous peoples have a very prominent place in Lillooet's history and culture and we highly recommend taking this in at Xwisten Experience Tours and Splitrock Environmental. Another way to spend quality time together is to go White Sturgeon fishing in the Fraser River. Known as the dinosaur of the deep, catching and releasing one of these giants will be sure to leave lasting memories (and incredible photos!).
Places to Stay in Lillooet:
7. THE FRASER CANYON-HOPE TO LYTTON
Boston Bar
Last but not least is Boston Bar, a town that got its name from the American Bostonians that flocked to this area during the gold rush. The local Nlaka'pamux (Ingla-kap-ma) Indigenous peoples lived here long before they arrived, however, and you can experience and learn about their culture first hand at the Tuckkwiowhum (Tuck-we-ohm) Heritage Site. You can also visit nearby Mehatl Creek Provincial Park and Nahatlatch River Provincial Park, two scenic parks that rarely see visitors despite their awe-inspiring alpine ridges, wildflower meadows, and towering old-growth forests. For the families looking for a thrilling experience together, this area is also well-known for its whitewater rafting and kayaking!
Places to Stay in Boston Bar:
No matter which part of BC you're starting your family adventure from, each Gold Rush Trail leg has numerous places to find affordable family adventures this summer. Please be sure to always practice safe, respectful, and responsible travel on the Gold Rush Trail. Visit our responsible travel page for more info.