Take to the road and explore a historic trade route while while not having to take much (or any!) time off work and school. A few days of travelling and experiencing sections of the Gold Rush Trail offers a quick and affordable getaway for singles, couples and families who are eager to learn more about British Columbia's rich history. Select your base camp and explore from there!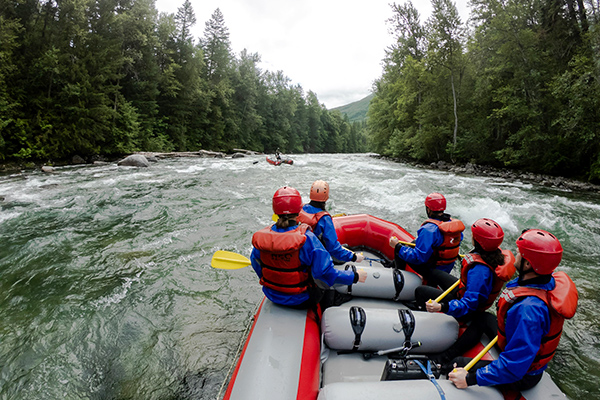 Boston Bar – Whitewater and Indigenous Culture
The Fraser Canyon is home to rushing water, forests and mountains, and, since it's just two hours from Vancouver, you could be on the river Friday afternoon for a weekend of whitewater, yoga and glamping adventure. In addition to rafting, you can find hiking, biking, and kayaking opportunities in spades. The Tuckkwiowhum Campground, owned by Boston Bar First Nation, offers accommodations in nature and a heritage village for exploration and indigenous culture.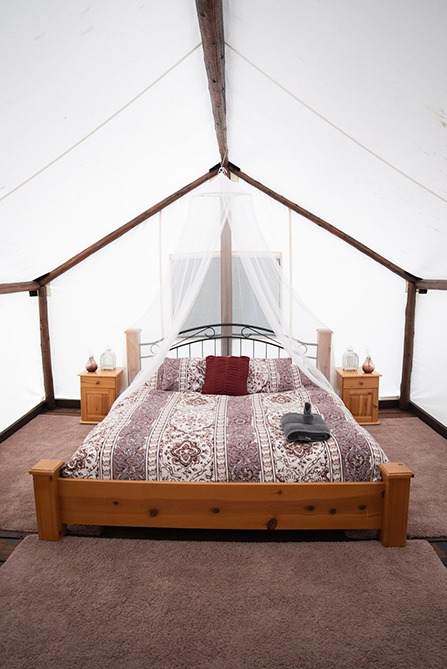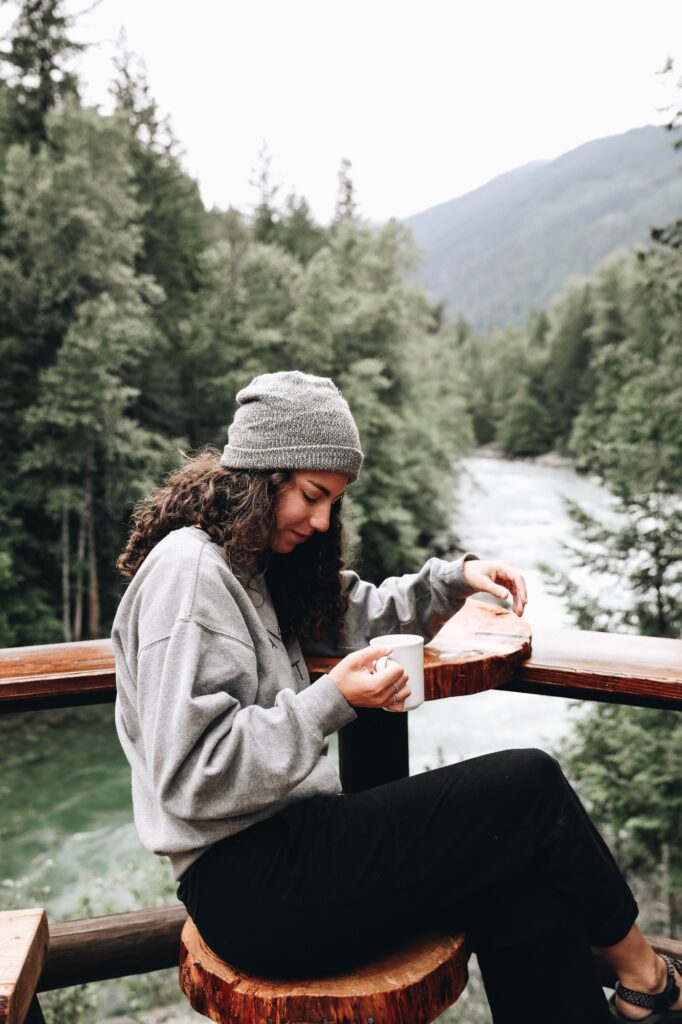 Stay: REO Rafting Resort, Tuckkwiowhum Campground
Play: REO Rafting Resort, Tuckkwiowhum Heritage Village
Clinton to Ashcroft – Parks and Waterfalls
If the outdoors is your primary attraction, then the area between Clinton and Ashcroft is ideal. Dotted with Provincial Parks, discover hiking trails for all abilities. Unique karst (limestone) cliffs and crenellated ridges can be found throughout Marble Range Provincial Park, while Chasm Provincial Park features ancient lava-layered canyon walls in a myriad of colours. The area is home to California bighorn sheep and abundant wildlife. If you enjoy discovering new treasures, then a visit to Clinton's many antique stores is an ideal afternoon activity.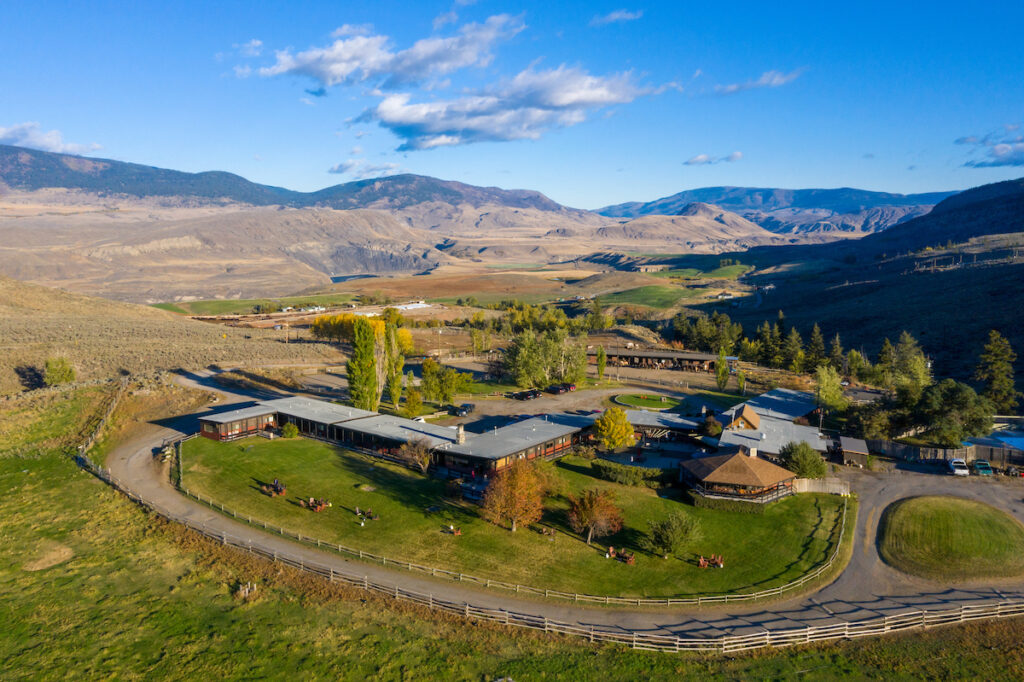 Stay: Sundance Guest Ranch, Ashcroft Motel, Echo Valley Ranch & Spa, Big Bar Guest Ranch
Play: Antiques, Chasm Provincial Park, Marble Range Provincial Park, Blue Earth Lake Provincial Park, Spences Bridge Waterfall (Murray Creek Falls)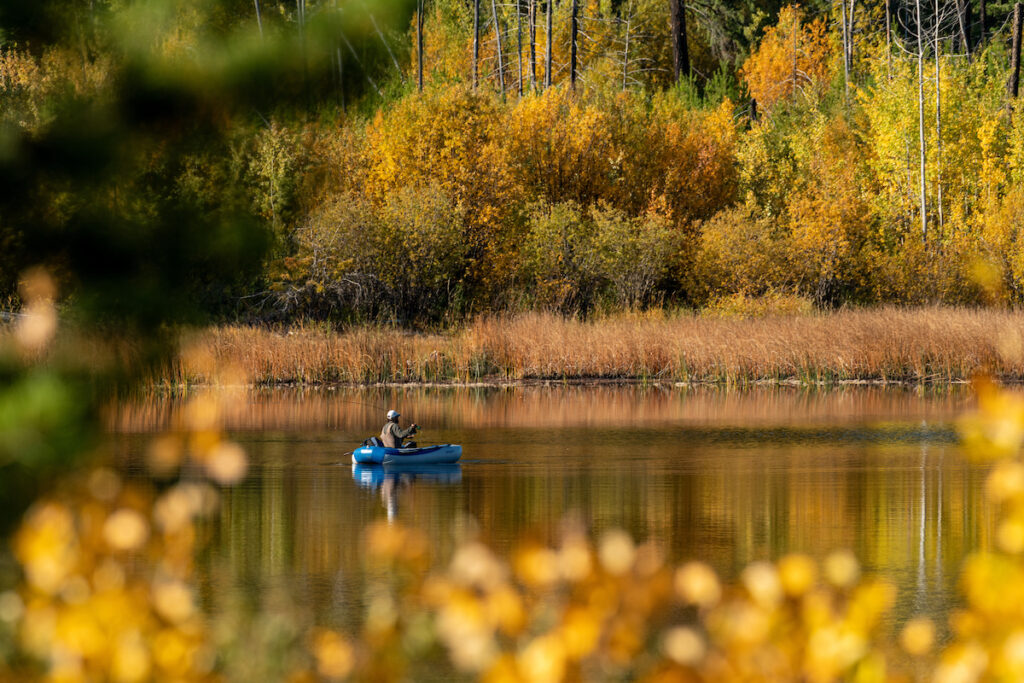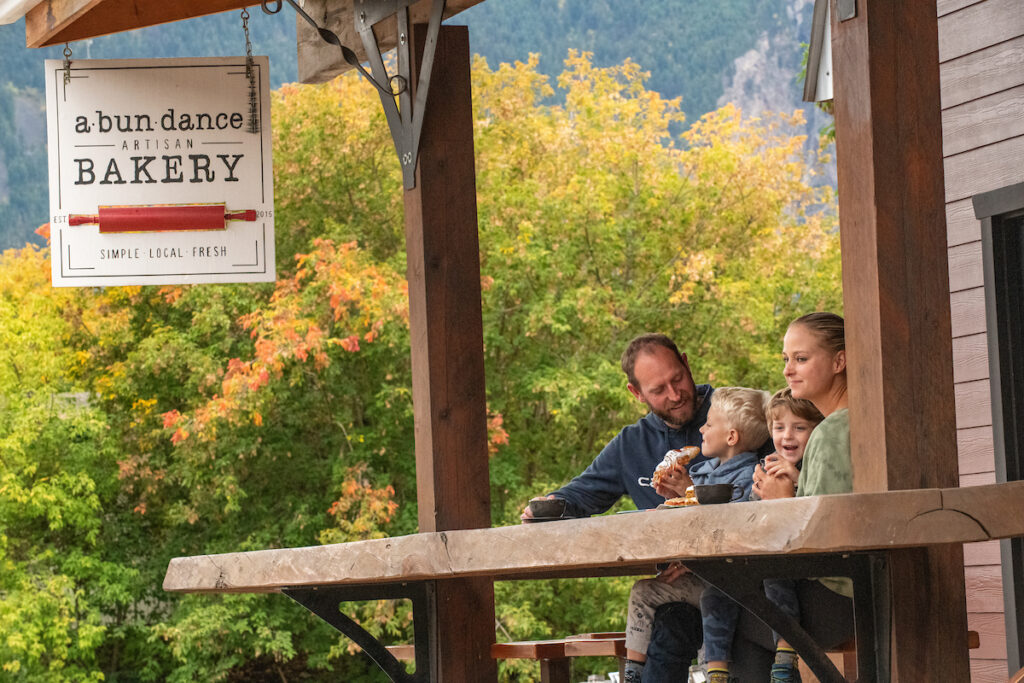 Bridge River Valley – Hidden Adventure Hot Spot
Accessible via Pemberton in the warmer months and Lillooet year-round, the Bridge River Valley is a mere five hours from Vancouver – perfect for a weekend road-tripping getaway. Soar above glacier-capped mountain peaks with a flightseeing tour, or drop into remote lakes for backcountry hiking or mountain biking for a weekend of adventure. A horseback trek is ideal to climb through alpine forests for unforgettable scenery. The area is also home to heritage sites and museums for a leisurely afternoon of exploration.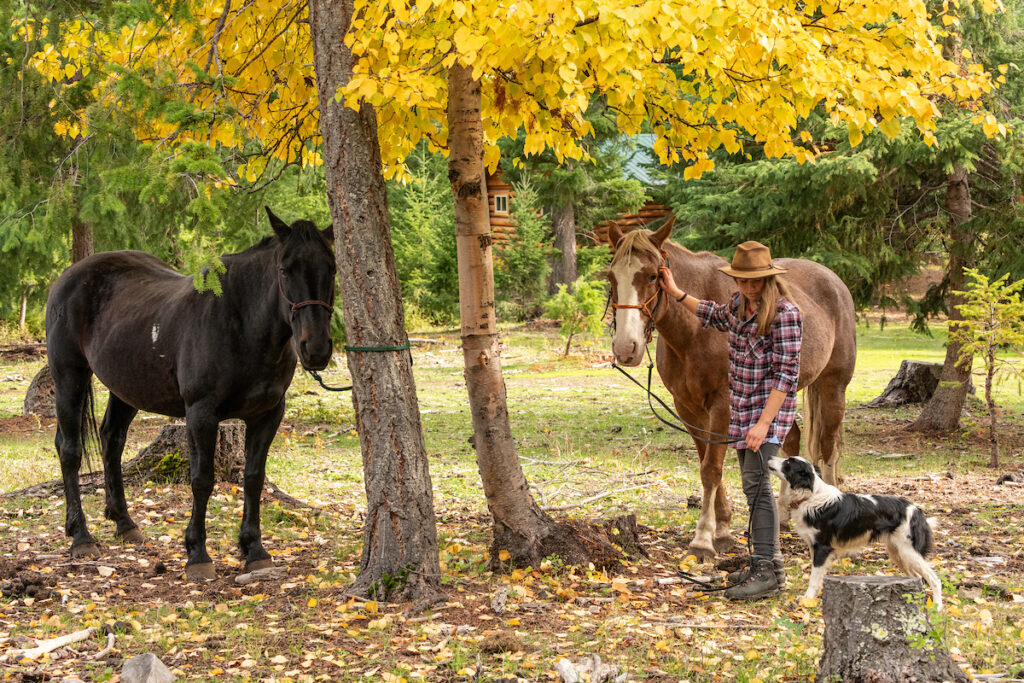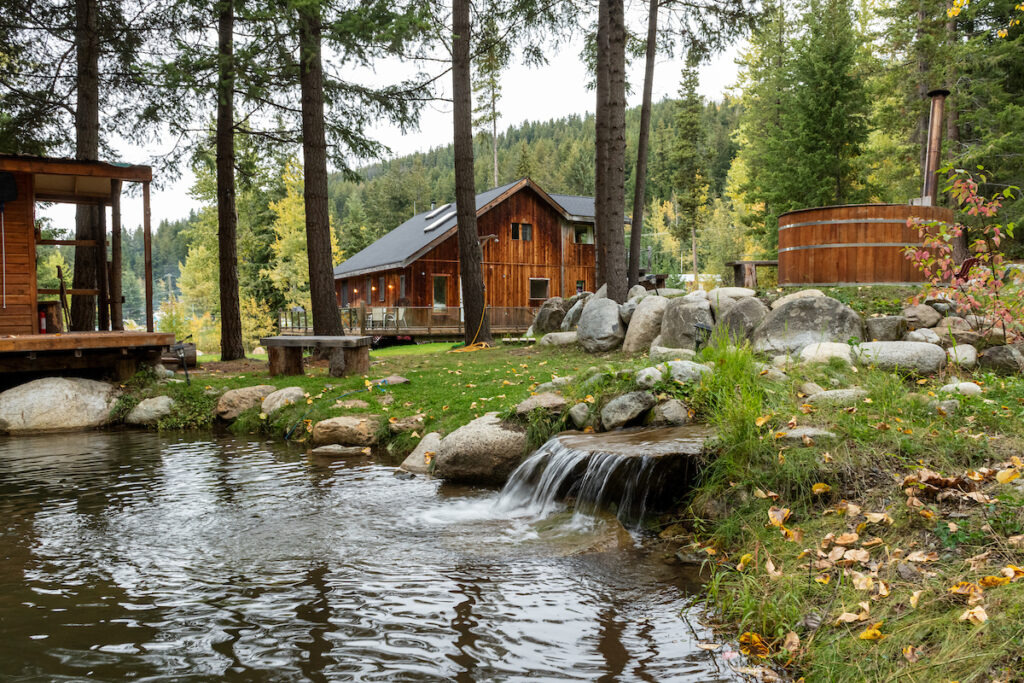 Stay: Lil'tem' Mountain Hotel, Tyax Lodge (only the chalets are available to book during the fall season), Bralorne Adventure Lodge, Chilcotin Holidays
Play: Splitrock Environmental, Abundance Bakery, Tyax Adventures, Seton Portage, Bralorne Pioneer Museum, Haylmore Heritage Site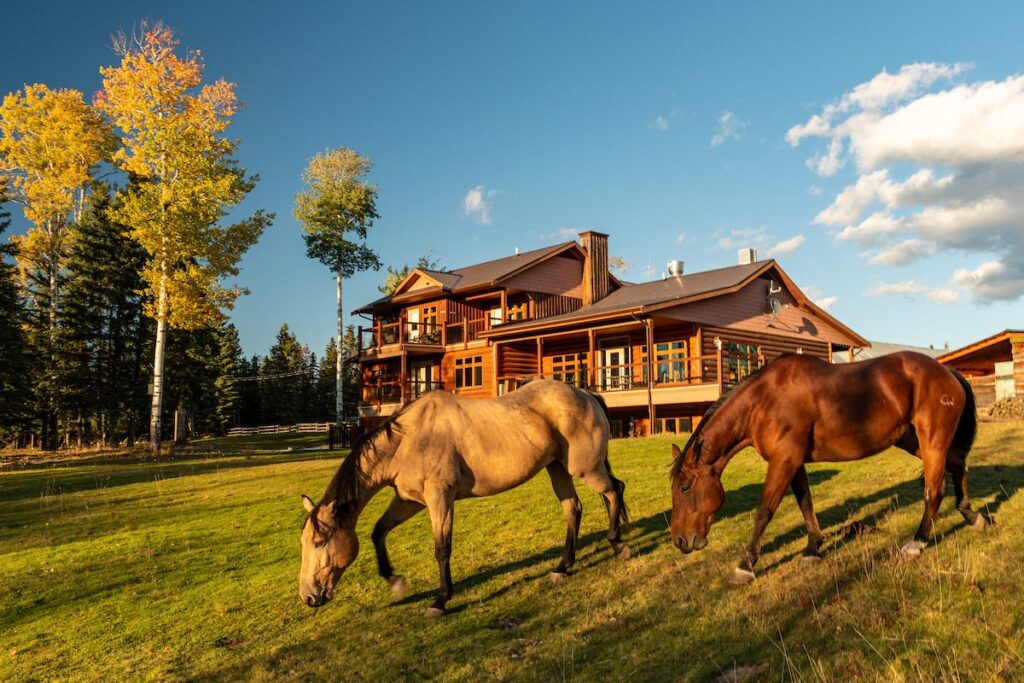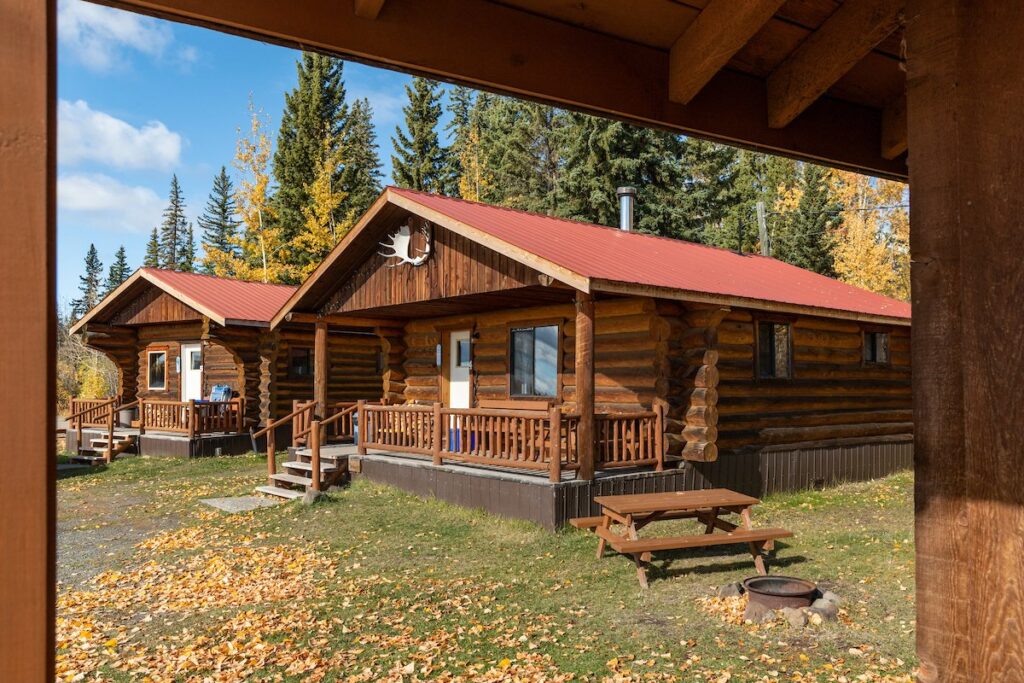 70 Mile House, 100 Mile House & Highway 24 – Lakes and Fishing
Colloquially known as "The Fishing Highway" and the Land of Hidden Waters, Highway 24 offers premium fishing and water activities, plus accommodation options ranging from guest ranches to camping and glamping resorts. Meanwhile, the area between 70 Mile House and 100 Mile House offers access to heritage sites, accessible trails, and farmer's markets to experience history, nature, and farm-to-table freshness all in one afternoon!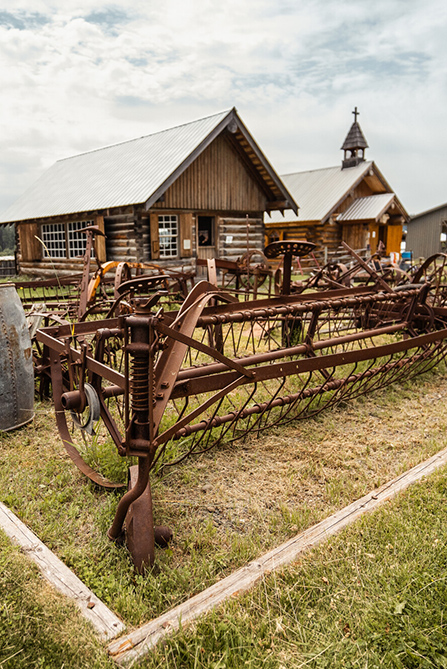 Stay: Evergreen Fishing Resort, Wind and the Pillows B&B and Resort, Ten-Ee-ah Lodge, Spring Lake Ranch, Days Inn 100 Mile House, Westwood Motel, Accolog B&B, Timberstone B&B, Free Rein Guest Ranch, Eagan Lake Resort, Cottonwood Bay Resort, Ruth Lake Lodge, Cariboo Bonanza Resort, Fawn Lake Resort, Loon Bay Resort, Sheridan Lake Resort, Piney Point Resort, Wettstone Guest Ranch, Lac Des Roches Resort, Rainbow Spirit Retreat, Rustic Resort, Meadow Lake Fishing Camp, Kayanara Guest Ranch, Reynolds Resort, Rainbow Resort, South Point Resort, Canim Lake Resort, Hathaway Lake Resort, Moosehaven Resort & Campground, Sulphurous Lake Resort, Graham Dunden Guest Ranch and B&B, Flying U Ranch, Watch Lake Lodge
Play: The Sugar Shack, 108 Mile Heritage Site, South Cariboo Farmer's Market, 108 Golf Resort, Lone Butte Fishing Adventures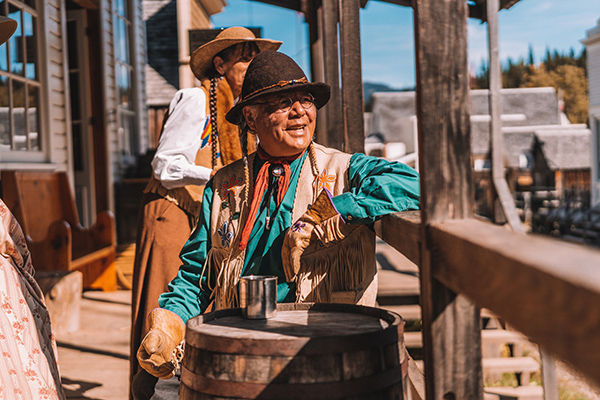 Likely to Barkerville – Gold Rush Trail Circle Route
Likely to Barkerville is not just full of Gold Rush History; it can also take you into some secluded, peaceful and scenic regions along the Likely-Barkerville Back Road (8400 Road – open May to September), winding through the Cariboo Mountains and inland temperate rainforest. Waterfalls, lakes, and trails beckon along the way to Barkerville Historic Town & Park, where you'll experience history in action.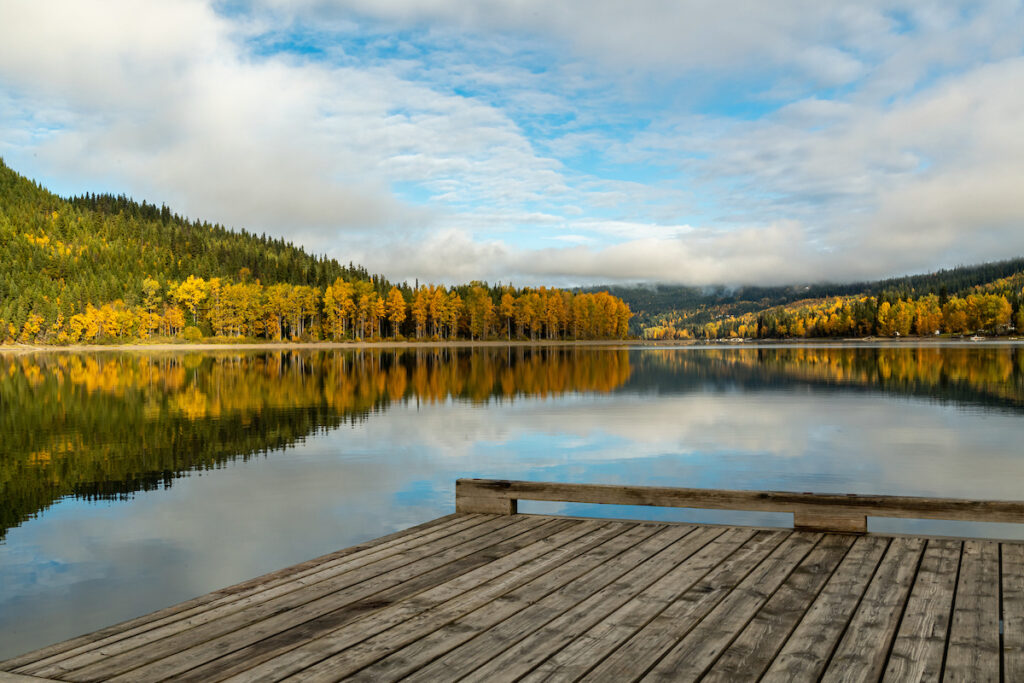 Stay: Alamo Hospitality, Likely Lodge, High Country Inn, Lakeview Acres at Morehead, Cameron Ridge Bungalows, Northern Lights Lodge
Play: Barkerville Historic Town & Park, Ecotours-BC, Mountain Spirit Outfitters, Cariboo Canoe & Kayak Rentals
Looking for more weekend getaways? Fun family adventure is just around the corner, try a guest ranching experience or treat yourself to a glamping getaway – all while sticking close to your home base with a microvacation along the Gold Rush Trail.