Immerse yourself in Indigenous culture along the Gold Rush Trail, home to the story keepers of this place and the original custodians of this land
Gold is not the only treasure found on the trail. The rich history of civilizations, diverse cultures, languages and traditions that came before us also come to life along the way. Indigenous culture can be seen woven into the fabric of the trail and experienced by visitors in multiple ways. Indigenous rodeos and pow wows offer visitors a chance to munch on fresh, hot bannock and slurp hooshum, a traditional dessert made from whipped Soopolallie (also known as Soapberry) berries. For art aficionados, many of the galleries along the trail feature the works of local Indigenous artists. Indigenous heritage sites offer interpretive and informational tours, as well as traditional culinary experiences (be sure to book in advance).
Know before you go: Many experiences are open seasonally and hours are subject to change. We encourage everyone to respect cultural sensitivities, be patient and plan ahead prior to their travel plans. Please be sure to check online or call before visiting to ensure availability.
INDIGENOUS NATIONS & BANDS
Prior to visiting, it is important to acknowledge that the Gold Rush Trail lies on the traditional, ancestral and unceded territories of 6 prominent Indigenous nations. These are the Kwantlen at Fort Langley; the Stó:lō (STOH-lo), from the Fraser Valley and into the Fraser Canyon, the St'át'imc (stat-lee-um), from southwest of the Fraser; Nlaka'pamux (ing-khla-kap-muh) of the southern Fraser Canyon; the Carrier, who occupied the sub-boreal northern area of the Cariboo Chilcotin and the Secwepemc (shi-huep-muh-k), whose historical lands lie east of the Fraser River.
HIGHLIGHTS & EXPERIENCES
Kwantlen First Nation Cultural Tours and Fort Langley National Historic Site – Fort Langley
For countless generations, the Kwantlen (kwant-len) People and other local neighbouring Indigenous communities lived in villages along the lower Fraser River. They have also been a large part of the history of Fort Langley, a fur trading post that opened in the early 1800s by the Hudson's Bay Company. When visiting the Fort Langley National Historic Site, join a cultural walking tour to learn about Kwantlen First Nation's rich history, traditional knowledge, stories and songs. You can even stay overnight in a Parks Canada oTENTik, one of which represents the heritage of Kwantlen First Nations. Find more information here.
Stó:lō Tours – Chilliwack
Stó:lō (STOH-lo) territory is found within the Fraser Valley and runs into the Fraser Canyon. During a Stó:lō Tour, you'll have the chance to meet the people, learn Hal'qeméylem place names, view cultural artifacts, support traditions through oral storytelling, walk through the Coqualeetza grounds, and explore newly installed educational kiosks, shops and traditional artwork at their interpretive centre and longhouse. Visit their website for more details and for contact information.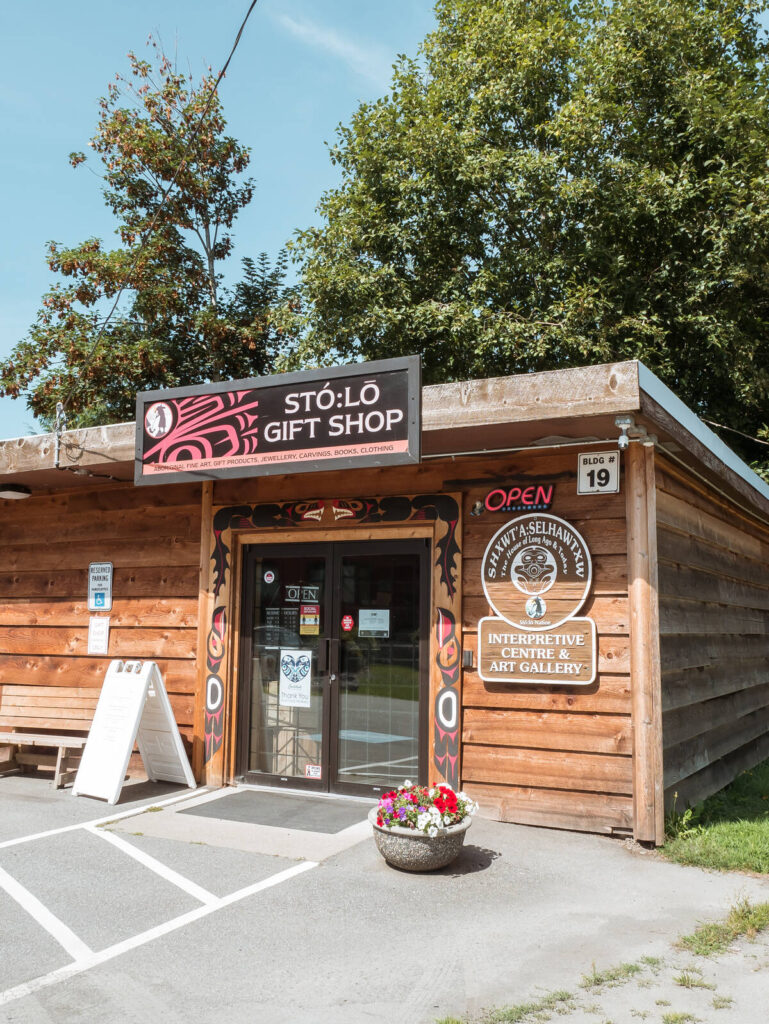 Tuckkwiowhum Village – Boston Bar
Another Indigenous experience that cannot be missed is Tuckkwiowhum (Tuck-we-ohm), which in the local language translates to "great berry picking place." The Tuckkwiowhum Heritage Village offers you a chance to walk amongst Nlaka'pamux (Ingla-kap-ma) culture and history with a guided tour. Learn how they built their homes, preserved food, and how their people lived before and after European settlement in the traditional territory. Your tour guide will take you on an exciting journey through time as you view the original structures and share in the rich Nlaka'pamux culture. You can even have traditional food prepared for your group (must be organized prior to visiting.)
Stein Valley Heritage Park – Lytton 
'Q'əmcín Two Rivers Remix Festival – Lytton
'Q'əmcín 2 Rivers Remix is a free outdoor festival featuring contemporary Indigenous music and culture at 'Q'əmcín (Lytton) on Nlaka'pamux territory. It is aimed at fostering a new grassroots sound that empowers Indigenous people. For 2023, the event dates are July 7-9. Please see their website for more information. 
Xwisten Experience Tours – Lillooet
Located in St'at'imc (Stat-lee-m) Traditional Territory, Xwisten Experience Tours is open from June to September and offers award-winning guided tours of the traditional Bridge River fishing grounds. Situated at the confluence of the Fraser and Bridge Rivers, every summer the Xwisten (Hoysh-ten) peoples dip-net for sockeye salmon. While visiting, join community members as they share with you their village site, fishing rocks, and even show you a salmon drying and prepping demonstration. To complete the tour, partake in a delicious salmon BBQ or try some homemade bannock from the onsite Bearfoot Grill.
Splitrock (Sekw'el'was) Environmental – Lillooet
The St'at'imc (Stat-lee-m) Traditional Territory is also home to Splitrock Environmental, an award-winning Indigenous business that specializes in ecological stewardship, environmental monitoring, native plant propagation and ethnobotany. Learn all about their environmental services and restoration work by visiting their gift shop and native plant nursery or by partaking in a local foraging and conservation walking tour.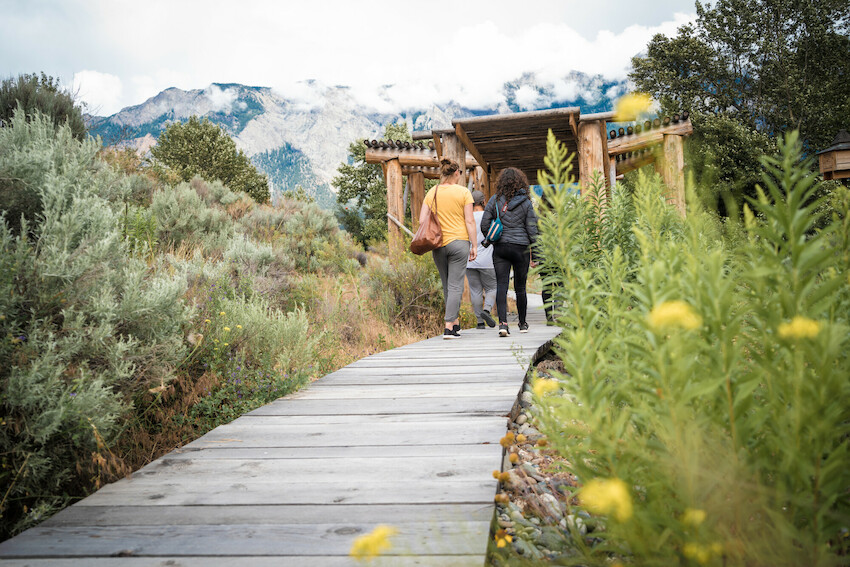 Historic Hat Creek – Cache Creek
Historic Hat Creek is a National Historic Site that preserves and shares both the colonial and indigenous history of British Columbia. It was here that Secwepemc (shi-huep-muh-k) Peoples followed a nomadic lifestyle for thousands of years. While at the site, you can visit the Indigenous Exhibit constructed by local Stuctwesemc (Stluck-tow-uhsen) People from the Bonaparte Reserve. Enjoy interpretative tours as well as reconstructed traditional shelters, hunting and fishing gear, a pithouse, and cook pits. Visit their website for more details.
Xatśūll Heritage Village – Soda Creek
The Xat'sull Heritage Site (Hat-sull) is a national, award-winning Indigenous heritage village located in Soda Creek, BC. The village sits perched above the mighty Fraser River, a location that has proven vital to this community's past and present. Whilst there, join Secwepemc (shi-huep-muh-k) members and village elders in storytelling, educational wilderness walks and salmon lunches. Although not traditionally part of the Secwepemc culture, the site is also home to teepees that you can book ahead of time for overnight stays. These are designed to teach visitors about the diversity found among Indigenous groups throughout the country.
Barkerville Historic Town & Park – Barkerville
Despite its focus on colonial, gold rush era history, Barkerville is located in the shared ancestral territories of the Dakelh (Da-kelh) and Secwepemc (Shi-huep-muh-k) Peoples and evidence of early Indigenous settlement in the region dates back over 10,000 years! Whilst here enjoy Indigenous site tours, demonstrations, historically themed vignettes and discussions, one-on-one costumed interpretation, and special events.
Learn more about these Indigenous Cultural Experiences and more here.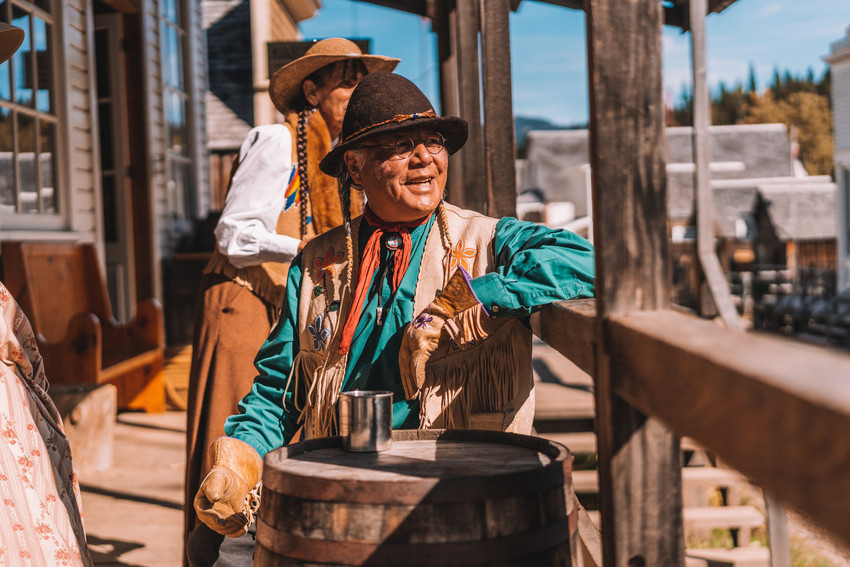 RESPONSIBLE TRAVEL
There is no better way to understand and respect Indigenous culture, history, protocols, language, and traditions than by learning from the communities themselves through Indigenous tourism experiences. It's important to understand that each Indigenous nation contains their own language dialect, traditions, stories and cultural practices that are at different stages of preservation. Many ways of practicing traditional culture and identity have been lost over time or through colonial suppression. Some traditions, practices, and stories are closely held for members of the community and not for tourists. However, if you are invited or able to participate in any part of Indigenous culture, the experience is both rewarding and personally revealing. Just as you would when you travel abroad, lead with your curiosity and respectfully ask questions; ask for common names and pronunciations (this is actually polite and encouraged). It's better to try than to not try at all. Often, we learn about how these lands have always been their pantry, medicine cabinet, and their home, and we learn how we too can care for Mother Earth and each other. Being stewards of the land has always been the Indigenous way of life.
Learn more about how to be respectful of community & culture on your journey in this guide.