Viewing options range from roadside sightings and alpine excursions to fully guided viewing tours
Backcountry pack-horse trekking, canoe tours through pristine lakes, and wildlife viewing opportunities that will send you home with stories in excess, the Gold Rush Trail is overflowing with opportunities to experience the very essence of the wild outdoors. B.C. is rated one of the planet's top three grizzly bear viewing destinations, with one of the more significant populations native to the northeastern Cariboo plateau. More than just grizzlies, birdwatchers will have to keep their hawk-eyes open as the region is home to numerous species. Keep your eyes peeled as you travel the Gold Rush Trail and you may have the chance to see wildlife including: deer, moose, California bighorn sheep, mountain goat, black bear, grizzly bear, cougar, lynx, bobcat, wolf, coyote, eagles, trumpeter swans, grouse and the list goes on!
Not an animal tracking expert? No worries! Along the trail you'll find eco-tour guides, outfitters, and naturalists that jump at the opportunity to take you out and explore while doing their best to ensure everyone has a great time with minimal risk to humans, wildlife, and natural habitat. These highly experienced, certified guides also provide expertise on where and when to find specific species, as well as viewing options that help facilitate the ideal experience for each guest.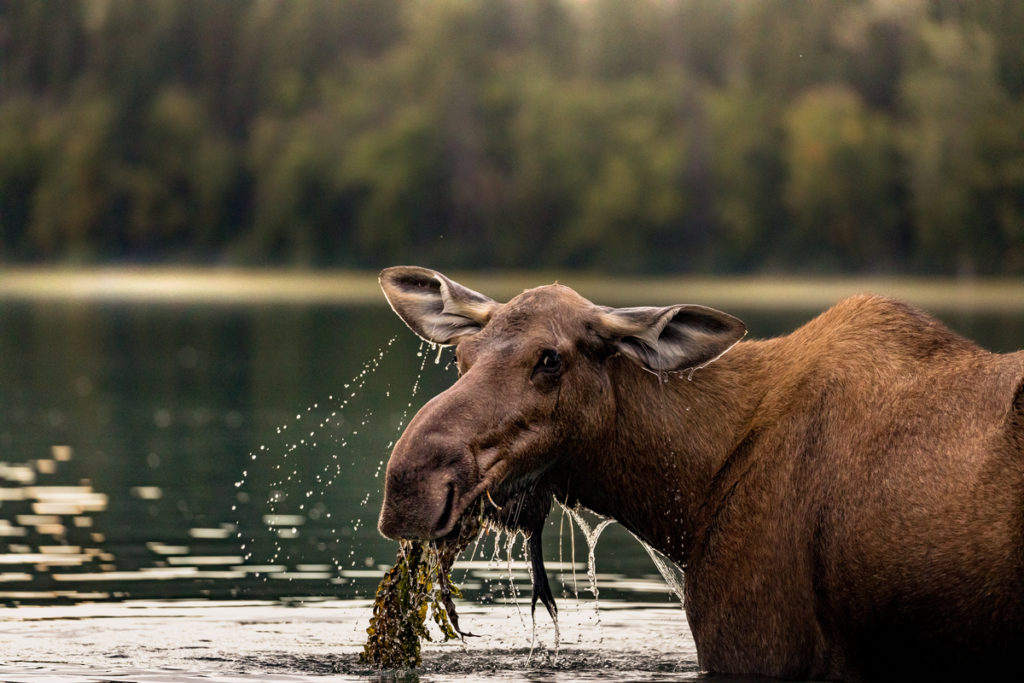 The Pyna-tee-ah Lodge/Ecotours BC tucked away in the historic town of Likely on the Quesnel River specializes in wildlife viewing tours for the region and features various options based on the creatures you desire to see most. Don't forget the camera as your guides lead you through the picturesque Cariboo mountains, even during the winter months. Or, if you're looking to explore the relatively untouched ranges of the South Chilcotin mountains, check out Chilcotin Holidays. Offering guided tours on horseback, set out on single or multi-day excursions that will leave you refreshed and provide an opportunity to truly escape from it all.
Harrison Mills, in the Fraser Valley, boasts the Fraser Valley Bald Eagle Festival which is hosted during three weekends a year in mid-November which attracts folks from the area and beyond with families, friends, and cameras in tow. Another festival worth checking out is the Horsefly Salmon Festival that takes place in the grass-roots community of Horsefly, located along the backroad to Barkerville. If you're interested in learning about salmon and their spawning habits while enjoying music and the crisp September air, this festival is the place to be. With so much vast wilderness to explore, the Gold Rush Trail is bursting at its seams with wildlife viewing and educational opportunities.