The terrain and quality trail systems offer distinct, unique experiences that encompass river valleys, rugged canyons, mountain peaks, logging roads, steeps, ramps and single-track ridges.
Many in the North American mountain-biking community consider this region the "unofficial mountain biking capital of Canada," with unlimited riding for leisure bikers and adventure-seeking free riders. It's possible to spend an entire summer here without setting a wheel in the same place twice, many of these trails and communities have uncrowded trails, friendly locals and a long biking season. Indeed, Red Bull's 2012 feature film 'Where the Trail Ends' showcases the world's top free-rides, with James Doerfling of Williams Lake, in search of virgin terrain in five countries around the globe – including the canyon walls of the Cariboo Chilcotin Coasts' Fraser and Chilcotin rivers.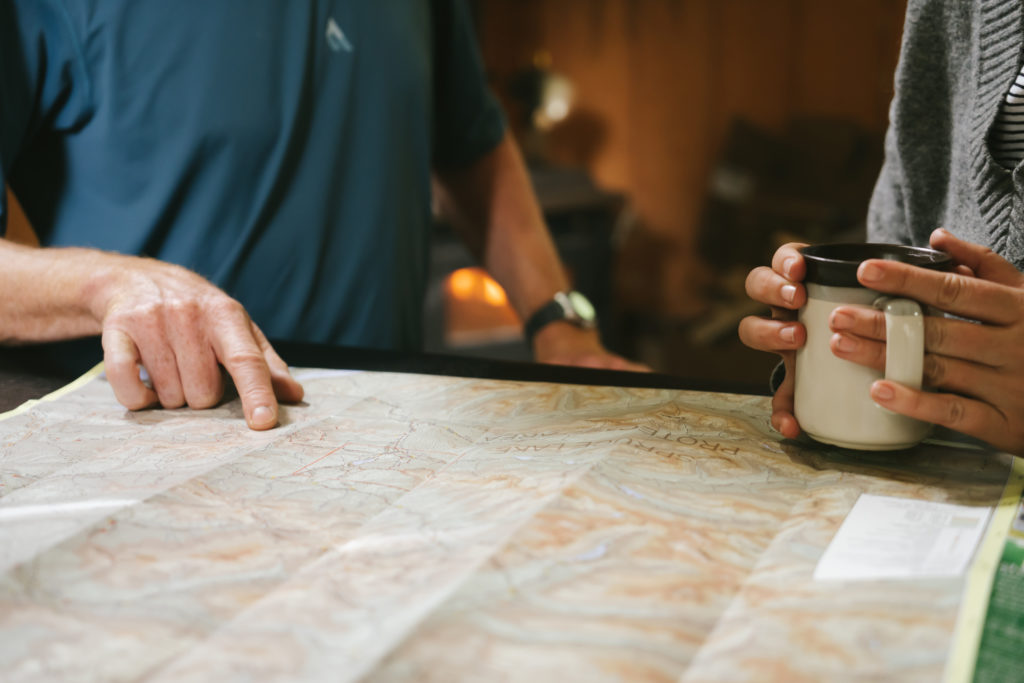 In the South Chilcotin, Spruce Lake has epic grassland riding through alpine and sub-alpine meadows, skirting spectacular freshwater lakes in the South Chilcotin Mountains Provincial Park. There are broad valleys and ridges with interconnecting trail systems and over 200 km/ 124 mi of trails through broad valleys, alpine meadows and ridges offer an excellent variety of loop trips of varying difficulty and distances for hikers, horse riders and mountain bikers. Visitors to this park will have an outstanding wilderness experience. The classic 26km/16mi single-track Gun Creek Route gains elevation through a conifer forest mixed with aspen and cottonwood. Also popular are the South Tyaughton Lake's 28 km/17 mi Taylor-Pearson loop and the 44 km/27 mi High Trail Loop into Windy Pass. Adventurous backcountry mountain-bikers can opt to go for a guided or unguided float plane or helicopter drop or a packhorse-assisted trip. Park visitors should familiarize themselves with proper trail etiquette when there are multiple trail users. Cyclists must yield to all other trail users and hikers yield to horses.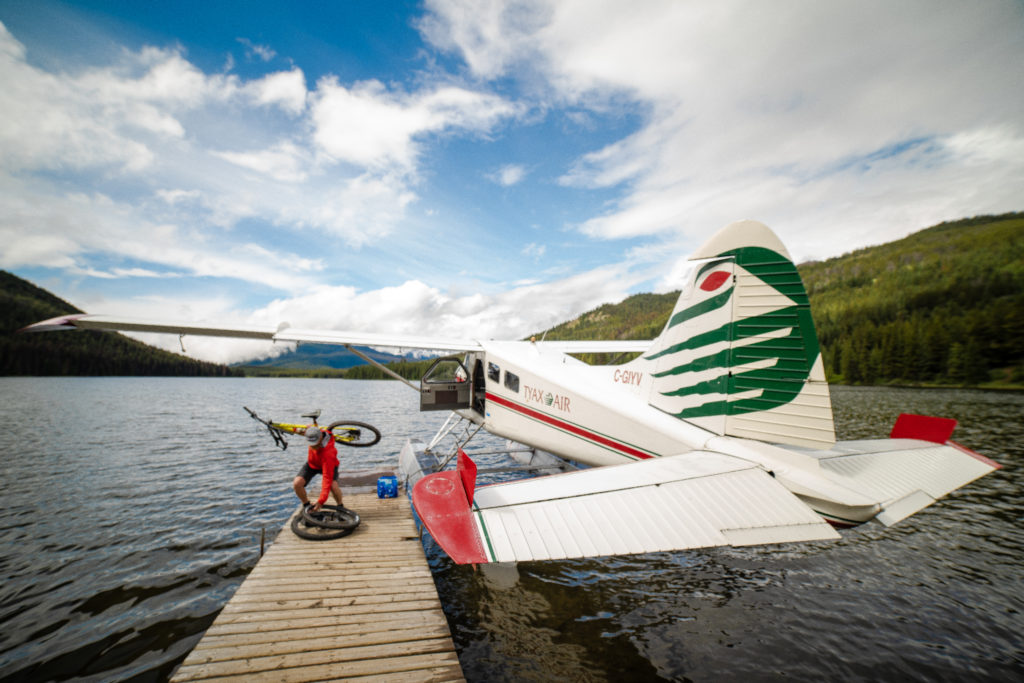 The 100 Mile House area has hundreds of kilometres of marked and unmarked backcountry trails crisscrossing the plateau, with trails accessible around 108 Mile Ranch and from downtown. Trails beginning at Centennial Park take mountain bikers up a ski hill, and provide easy access to routes in the nearby hills. On the 99 Mile trail network south of town, riders can opt to stay on the trails or venture off onto single track for more amazing riding. This area appeals to all skill levels and age groups.
Quesnel biking buffs call "Pins" route a " flowy" ride, with amazing views of Baker Creek and the hoodoos that dot the valley floor. Quesnel Adventure Skills Bike Park includes a freestyle section, pump track, kid's area and features that challenge riders of all skill levels. Completed in 2019, the Wonderland trail complex is located just east of Dragon Lake, near Quesnel, and has a stunning view of the water from the trailhead. The accessible yet still challenging bike trail of Mucho Oro is a 1.9 km/1.2 mi machine built trail is suitable for beginner and intermediate riders, but also can also be enjoyable for the most skilled mountain biker. It winds from side to side across the hill overlooking Dragon Lake, with berms and rugged wooden features located intermittently.
The Wells-Barkerville area offers some of the most extraordinary trails in B.C., from gentle boardwalk trails through quiet wetlands to day-long mountain expeditions in stunning alpine terrain. As well, Bike Magazine refers to Williams Lake as North America's "Shangri-La of mountain biking." The 200-plus tracks and trails around the city offer the choice of tackling technical loops; or "Aflo," the Lake City's most popular trail due to its awesome, flowy banked turns, or hours of exploring on many easy-riding trails. The city's downtown Boitanio Bike Park covers more than 4hec/10ac and is the largest of its kind in B.C.'s Interior, with six major jump lines, flow trails, log work and a pump track and drop zone.