From the bottom of the ocean and lakes to the tallest cedar and into the sky, British Columbia is undoubtedly blessed with some of the most diverse types of wildlife in the country. Along the Gold Rush Trail, we also share our land and waters with wildlife who have called it home long before us. Local Indigenous peoples have held significant meaning to the land and wildlife here for millennia; even longer than some of these animals have roamed these lands themselves. BC is wild, and much of that wildlife tends to hibernate in winter–except for a beautiful and brave bunch, and Ecotours BC knows where to find them.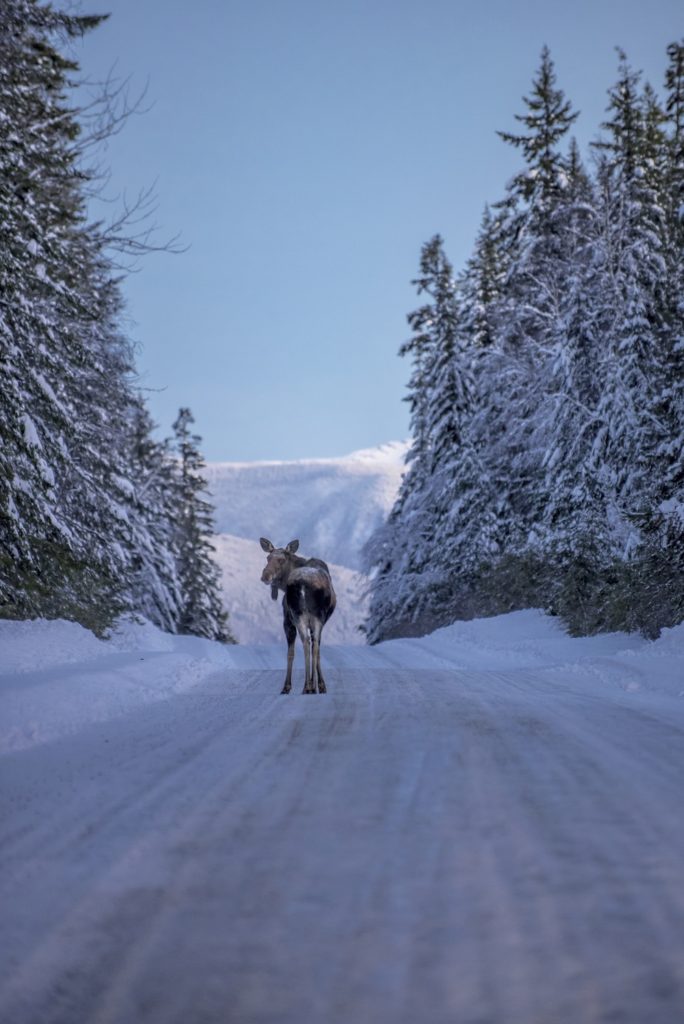 Ecotours BC calls a small town in the Cariboo Mountains home, and that place is Likely, BC. Arguably one of the best small-town hidden gems in the Cariboo, Likely has an unlikely amount to offer those who visit. In the summertime, visitors enjoy some of BC's best bear viewing and fishing and boating on lakes and rivers literally on Likely's doorstop. Did you know the deepest fjord lake in the world is found here? Quesnel Lake is set amongst stunning mountains deep in a glacial fjord that paints a picture more similar to something out of Norway or New Zealand compared to anything you've seen in Canada. The nearby Quesnelle Forks ghost town makes for an eerie yet very Instagramable walk. The former Gold Rush boomtown was a major supply centre and once home to over 2,000 residents but today–is home to none. All this combined with hiking, hunting, biking, and log cabin accommodations like the ones at Morehead Lake Cabins & Campsite are uniquely why this destination is so great year-round.
Come winter, the accommodations in Likely (including the Likely Lodge and High Country Inn) are still open and welcoming everyone. And so are the snowmobile trails, snowshoeing adventures, nearby skiing, and winter wildlife viewing. Let's also not forget the beauty of relaxing at a cabin in the woods without an agenda at all.

Ecotours BC packages winter wildlife viewing, snowshoeing, accommodation, and food with drinks with their cozy Pyna-tee-ah lodge. Winter wildlife is abundant in the trees, sky, and on the ground making for a photographers dream! Birds include owls, hawks, eagles, swans, Barrow's Golden and a host of songbirds like chickadees, wrens, pine siskins, and redpolls. Out here, also try your luck at wildlife tracking and winter wildlife viewing while possibly spotting moose, wolf, lynx, deer, Mountain Caribou and members of the weasel family including marten, mink, fisher and if you're lucky–the elusive wolverine.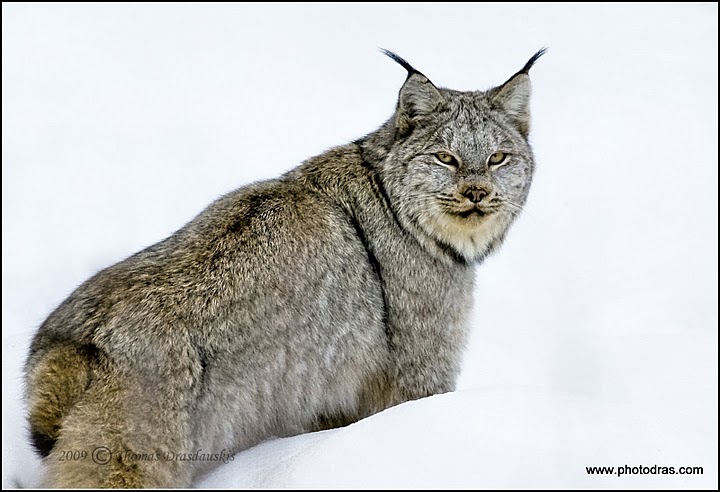 Take a day off of wildlife viewing and drop a line in the water while ice fishing for wild trout and look up each night at a night sky untouched by light pollution while hopefully visited by the Northern Lights.

The Cariboo Mountains in their winter beauty create the perfect backdrop for an off the beaten path adventure. Discovery of nature in a unique and truly Canadian destination like this provide the perfect place to find new elements of the wild alongside friends and family that you won't find anywhere else in BC.