September arrives and suddenly you realize there are still more BC adventures you have left to check off! This list may include wildlife viewing, hiking, paddling, fishing, standing amongst old-growth forests, or discovering a part of BC's history you might never have known about before. And while many people start to wind down and settle in for fall, you are different. Like the prospectors and explorers of gold rush times before, you don't hang up the boots and call it a season, you see this as your last chance to get out into another part of BC before the snow arrives. To take advantage of warm fall days, find (a different type of) gold amongst the vibrant foliage and go somewhere totally new to you. Welcome to one of BC's hidden adventure hotspots through Likely and the Cariboo Mountains!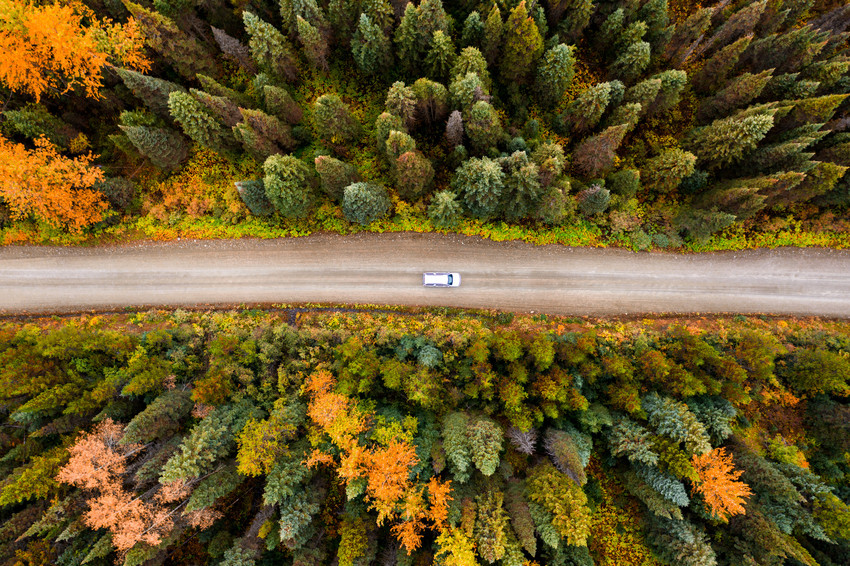 Likely
Located within the Traditional Territory of the Secwépemc (suh-Wep-muhc) Nation, Likely is a community packed with both history and adventure. The Cariboo Gold Rush of 1859 brought thousands of people to the area and today it is one of the few surviving towns from this period. Likely is surrounded by numerous water bodies in the area, including Horsefly Lake, Ghost Lake, Crooked Lake and Quesnel Lake, which is considered the world's deepest fjord lake and the deepest lake in BC!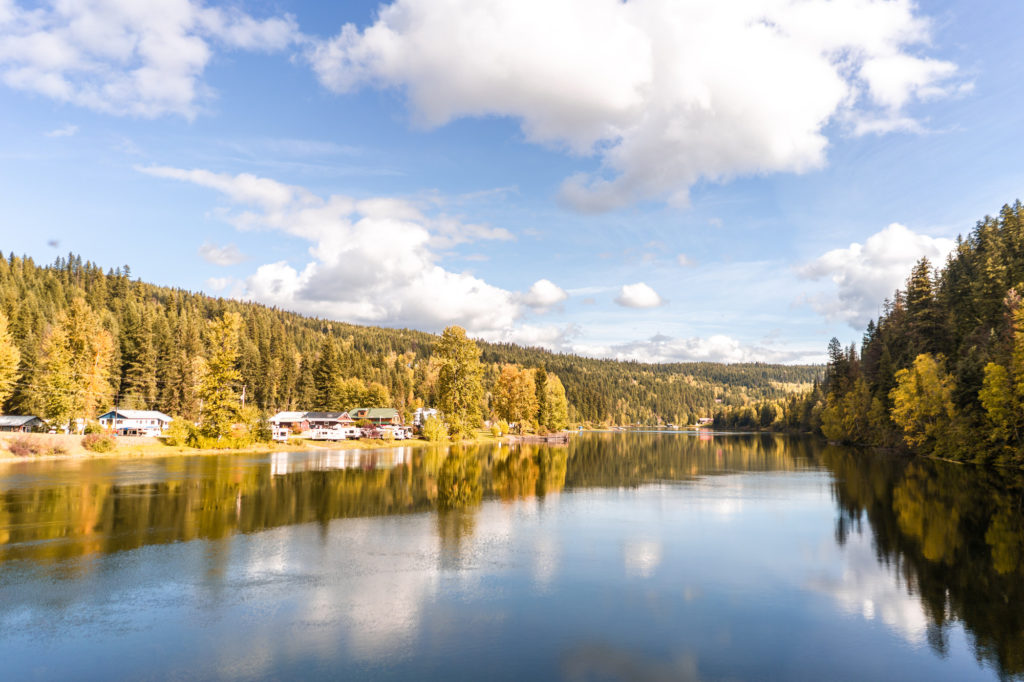 Wildlife viewing & fishing
Along with its lakes, Likely is known for its exceptional wildlife viewing and fishing opportunities. The most rewarding way to experience these activities in a responsible way is through a guided tour. Not only do guided excursions have the potential to aid sustainable wildlife management efforts but they also support local residents and provide you, as the guest, with memorable and localized experiences.
EcoTours-BC is a wonderful example of this. Located right in Likely, EcoTours-BC offers a plethora of guided adventure packages, including their signature The Bear WhispererTM experience. During this exclusive experience, you'll get the chance to watch as grizzlies prepare for their long winter hibernation, feasting on the spawning salmon that are abundant along the Quesnel River. And as majestic as they are, bears aren't the only feature of EcoTours-BC's experiences. Join the naturalists on one of their birding tours and discover how this region sustains 250 different species of birds. To also learn about EcoTours-BC's winter tours, check out our 'winter wildlife viewing in Likely' article. 
For an all-inclusive, world-class fly fishing experience, make sure to check out Northern Lights Lodge located close to the outflow of Quesnel Lake. With autumn packages that include cozy accommodations, home-cooked meals, equipment, non-angler add-ons, and exceptional guides, you can count on this being one of the best fishing experiences in BC. September and October are also known as trophy time, an amazing time to visit as you get the opportunity to cast amid the spectacle of the spawning Sockeye. This area is home to one of the largest salmon runs, along with some of the largest Rainbow and Bull Trout in the world! At Northern Lights Lodge, not only will you have the opportunity to fish amongst friends and see the other wildlife that call these rivers home but you'll gain a deeper understanding of this region and how rugged, unique, and untamed it truly is.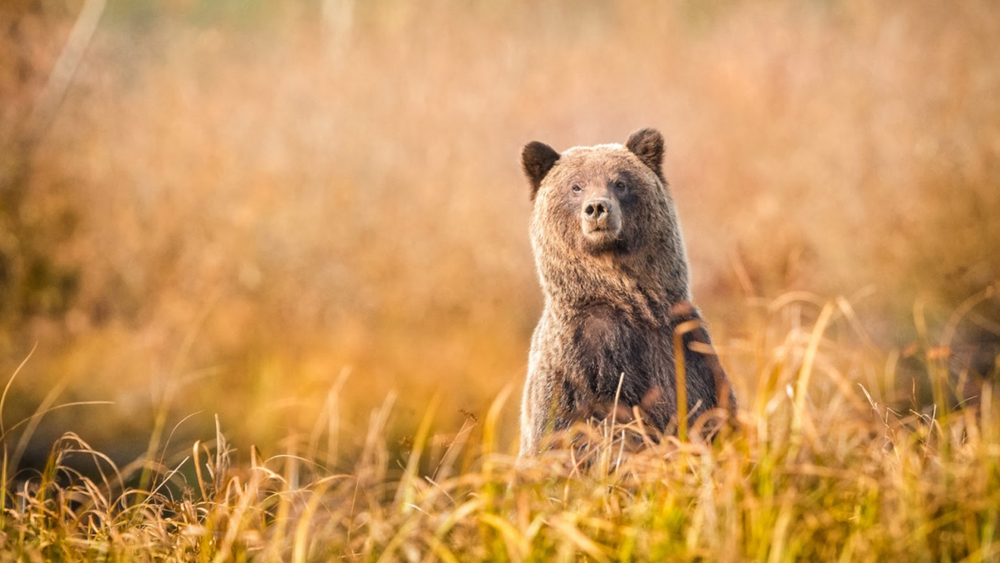 Along with the wildlife viewing and fishing experiences in the area, there are ample accommodation options and opportunities for activities such as fall camping, history tours and paddling. Nestled on the east side of Quesnel Lake is the remote Silvertip Lodge and Heli-Skiing. This 14-acre lakefront property is home to a luxurious A-frame lodge that serves as a base for their incredible backcountry heli-ski tours in the Cariboo Mountains. Booking for the winter season is happening right now and for more on this, check out our '4 ways to ski the Gold Rush Trail' article.
For fall camping options, the Cedar Point Campground at Cedar Point Provincial Park is a great option, along with Morehead Lake Cabins and Campsite resort situated on the picturesque and relaxed Morehead Lake. Here you can spend your days quadding or dirt biking on the local recreation trails, wildlife viewing and even boating or kayaking on the lake!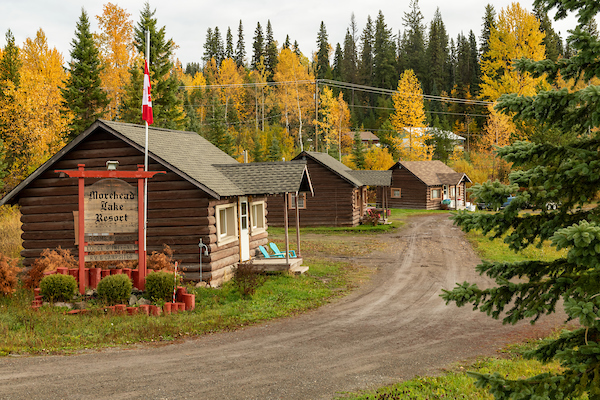 If you're a history buff, check out the Historic Bullion Pit, once one of the largest placer gold mines in the world. Additionally, Cedar City Museum and Info Centre located in Cedar Point Provincial Park features displays and artifacts from the surrounding gold rush boomtowns as well as information regarding more recent mining and logging operations around Likely. Another stop that is perfect for a moody fall adventure is Quesnelle Forks, once a bustling gold rush hub and now an abandoned ghost town. Located 13 km from Likely, you can take a self-guided wander through original log cabins, a heritage graveyard, as well as the campground and trails along the Quesnel River frontage.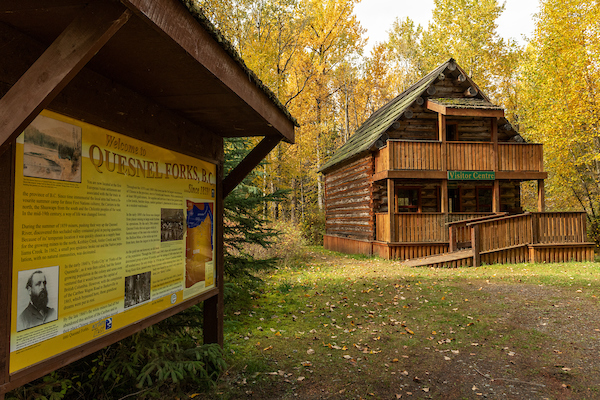 Ladies Creek Rec Site/Cariboo Lake
About a 35-45 minute drive northeast of Likely, you'll find the stunning Cariboo Lake, which is actually not a lake but a wide swollen part of the Cariboo River–an ideal place for fishing! This time of year you'll find some incredibly large wild stock Rainbows, Lake Char, Kokanee and Dolly Varden. There is also boating, as well as access to the Cariboo River Provincial Park. Despite the misleading name, everyone is welcome to camp at Ladies Creek Recreation Site, a user-maintained and non-fee campground located on the east side of the lake.
Cameron Ridge/Ghost Lake
Another hidden treasure located 1.5 hours northeast of Likely, is Cameron Ridge and Ghost Lake, a rugged wilderness area with spectacular scenery. Here, you'll find the Cameron Ridge Hike which is a 14km beginner-level but breathtakingly beautiful trail that climbs up to a Quesnel Lake lookout and passes through ancient forests, subalpine meadows and snowy peaks. You can also choose to spend the day paddling on Ghost Lake or viewing the scenic Matthew River Falls or Ghost Lake Falls. Vehicle access camping is available directly at Ghost Lake but be prepared as it's small and entirely user-maintained. For a cabin option, spend the night at Cameron Ridge Bungalows, a hidden oasis in the heart of the Cariboo Mountains. With a wood-burning hot tub overlooking the epic glacier, mountain, lake and fall foliage scenery, we can't think of a better way to end a day of autumn exploring. Choose to stay in one of their cozy front-country cabins or if you're looking for a more remote option, stay in their exclusive cabin on Ghost Lake that is only accessed by boat or floatplane! They also offer guided trail rides, hiking trips, wildlife viewing, and canoe excursions.
Instead of preparing for your own hibernation this fall, why not extend the summer and venture into the BC destination you've been missing? This time of year promises exceptional wildlife viewing, gorgeous fall colours and best of all, no crowds! For more information about these areas and others, head to our Leg 8 – 150 Mile House to Likely and Leg 9 – Gold Rush Circle Route pages. As always, please be sure to always practice safe, respectful, and responsible travel on the Gold Rush Trail. Visit our Know Before You Go page for more info.