Renowned for its coastal climate, the fertile fraser valley, arid canyons, grasslands and an inland temprate rainforest
The Gold Rush Trail offers one-of-a-kind pasture-raised meats, craft beer, locally grown hops, birch syrup, the freshest veggies, baked bread and pastries, regional wines, honey, artisan crafts and so much more. Farmers, specialty producers and ranchers along the Gold Rush Trail welcome the chance to share the art, science and dedication involved in raising livestock and growing crops, including their efforts to maintain sustainable farm and ranch ecosystems featuring healthy soils and free-range pasture lands. Many tourism operators along the Gold Rush Trail source food locally and open their barn doors so visitors can appreciate the fine art of "farming with the season" while sampling and purchasing local delicacies.
Shopping at BC Farmers' Markets is your quickest route to fresh, local, in-season food and artisan goods direct from the people who produce them.

– The BC Farmers Market Trail
BC Farmers' markets along the gold rush trail
We recommend visiting one of the diverse farmers' markets, farm markets, roadside stalls, farms, u-picks or stores that sell locally produced food located along the Gold Rush Trail. Check out the BC Farmers' Market Trail to help your trip planning and learn more about the passionate growers, makers and bakers you'll find at farmers' markets along the Gold Rush Trail. We invite you to visit all of our strong and vibrant communities rooted in farming, fresh, local food along the Gold Rush Trail.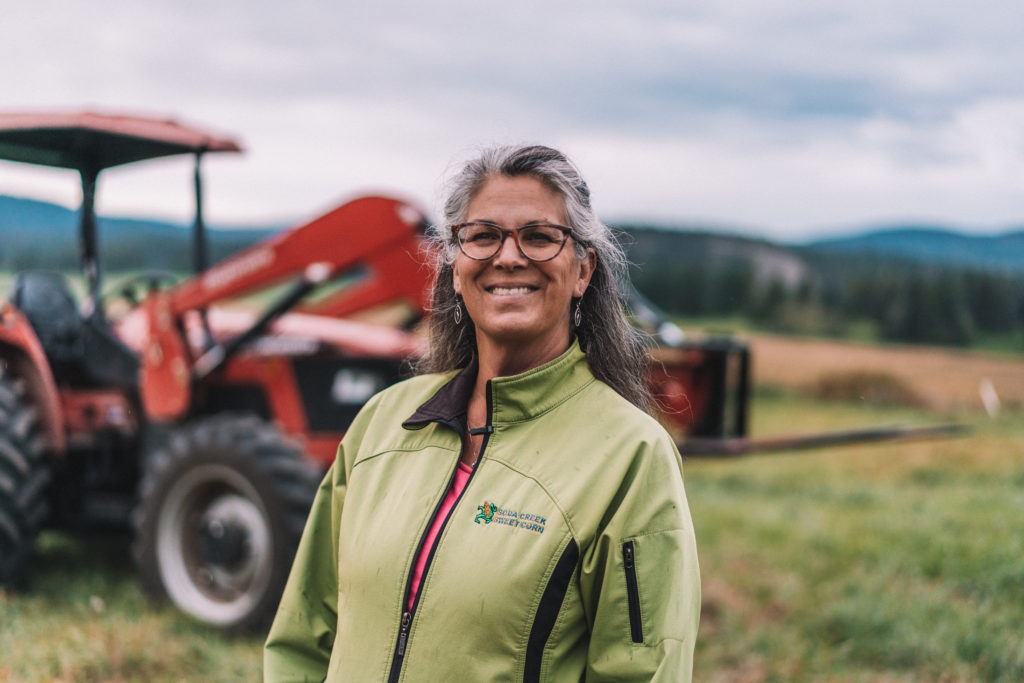 As you travel from New Westminister to Hope through the Fraser Valley, you will travel through one of BC's most fertile valleys and most agriculturally active areas where grapes, strawberries, blueberries and cranberries and so much more grow in large quantities. When in the Fraser Valley be sure to check out the Regional Circle Farm Tour, which is a self-guided journey through the many unique agri-tourism destinations that can be found in the Fraser Valley. Visitors will delight in the stunning countryside where you can explore berry farms, find out all about the workings of a dairy farm and shop for 'fresh and local' food at the many farm-gates and at Farm and Country Markets all within close proximity to Vancouver and the lower mainland.
In the Fraser Canyon the saying goes, "add water to this sun-drenched land and you can grow anything", this is proven by the abundant orchards, vegetable growers and ranch lands. When travelling through the Fraser Canyon, be sure to visit Siska Traditions at the Siska Band office to purchase wild harvested products including jams, jellies, syrups, teas, soaps, healing salves and arnica oil. The community of Lytton has become a destination for organic and heirloom production with the Two Rivers Farmers' Market being a popular draw for the community and tourists alike. The market pays homage to the region as an important trade site dating back more than 10,000 years and features everything from traditional wild-crafted Sxusem (soapberry) and Mecekw' (blackcap raspberries), to grass-fed local beef, and the best fresh bannock.
The Lytton and Lillooet area is up and coming in terms of grape production and B.C. Grapegrower's have been conducting test vineyards for several years. The vines at Fort Berens Estate Winery in Lillooet dig deep into soil enriched by 150 years of melon, tomato and alfalfa production – a factor, perhaps, in why the winery continues to make the headlines. Since 2012 the B.C. vineyard has won many gold, silver and bronze medals at international competitions, including at the prestigious Los Angeles International Wine and Spirits Competition. The newest addition to the Lillooet wine scene is Cliff and Gorge Vineyard located on the Historic Texas Creek Ranch located 18 km south of Highway 99. Another Gem in the area is Splitrock (Sekw'el'was) Environmental, which is tucked away in the community of Sekw'el'was (Splitrock) near Lillooet. Take a stroll on the beautiful boardwalks surrounding the salmon spawning channels, stop by their native plant nursery or buy ethno-bontanical products in their store and deepen your understanding of the environment around you. Beyond the wonderful Farmers Market in Lilooet, you can find lots of options to purchase locally produced food.
For over 150 years, produce grown in Spences Bridge has been world-renowned from Widow Smith apples to giant potatoes and tasteful tomatoes. This area's agricultural heritage continues to flourish with locally grown vegetables and fruits sold at stalls beside the highway, in town, and at wayside shops. A visit to the historic Widow Smith Packing House will add some flavour to your stop. As you follow the Thompson River From Spences Bridge to Ashcroft and Cache Creek, both known for its rich soil and long growing season, you will find farm markets selling everything that is in season from melons to potatoes to tomatoes. Two of the largest farm markets in the area are Desert Hills Ranch Farm Market and Horsting's Farm Market.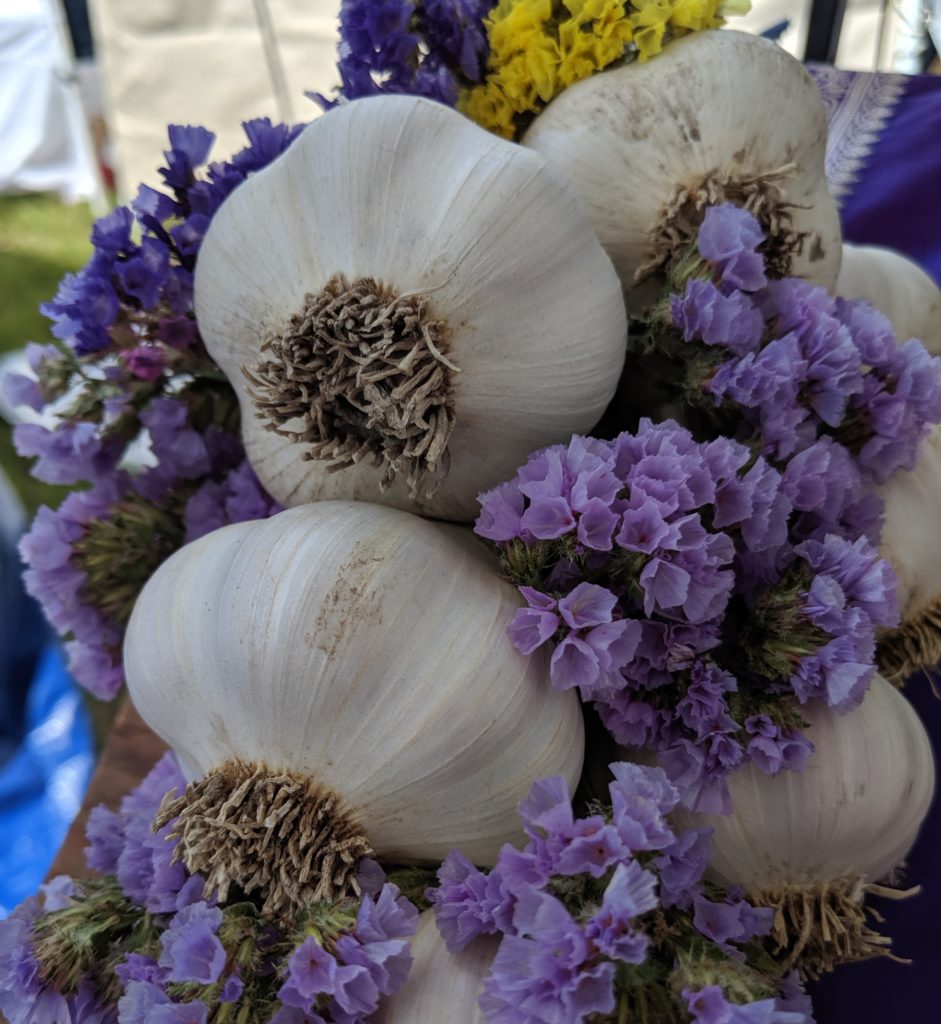 In Forest Grove, near 100 Mile House, you can visit Big Rock Ranch, a small sustainable farm that provides heritage, free-range eggs, chicken, pork and locally grown veggies. They also offer a Tiny House B&B for guests. The central to north Cariboo has many ranchers and farmers located on the benches above the Fraser River and feature such delicacies as the Marguerite and Soda Creek areas' sweet corn on the cob and plenty of fresh u-pick veggies. From July through October, don't miss the unique experience of the Cariboo Corn Maze at the Australian Ranch on Hwy. 97. In the North Cariboo, organic producers entice with the uniquely sweet taste of birch syrup tapped fresh from the tree, including a novel birch syrup BBQ sauce.
In Quesnel, the Long Table Grocery is a must stop on your journey north. They are a locally-owned independent food hub that provides sustainably sourced and locally-rooted food produced by 40 proud North Cariboo farmers and food producers. The Long Table Grocery also operate a low-waste cafe and host cooking workshops and community based food events throughout the year.
The cultural and historical diversity of this corridor is also proudly showcased in the trail's culinary experiences. From traditional Indigenous and cowboy campfire cuisine to tastes of Eastern Asia, the culinary offerings of these small communities remain somewhat undiscovered. Fueled by a strong agricultural community focused on sustainable growing and heirloom varietals, exciting new flavours are always on offer. The fresh culinary perspective gained by exploring regional flavours can be further honed by visits to agricultural fairs and festivals. The South Cariboo Garlic Festival in Lac la Hache features a Master Garlic Chef Cook-Off, while Lillooet's popular Apricot Tsaqwen (cho-com) Festival gives a nod to the local Indigenous culture. Many local fairs showcase 4-H competitions highlighting the rewards of raising livestock and growing crops while acquiring life skills. Mentored by local ranchers and farm producers, children between the ages of 9 and 19 years "Learn to do by doing" with projects on beef, horses, lambs, hogs, sewing, mechanics, photography, bees, gardening and more.