Whether you're a full-blown foodie or just someone who's sick of boring bagged sandwiches and fast food while on the road, these are some of the best places to pull over and feast while road tripping BC's Gold Rush Trail.
Step back in time and enjoy a leisurely few hours at the Kilby Historic Site. After you've explored the 1906 General Store Museum, the heritage Post Office and the Manchester House Hotel, stop by the Kilby Cafe and enjoy a soup, sandwich, or incredible homemade pie in the quaint home-style café, featuring 1900s music and a cozy atmosphere.
Indigenous-owned and operated out of Chilliwack, Stó:lō Bannock is an eye-catching red and black food truck offering delicious home-cooked bannock dishes. Often on the road at different events and locations, check their Facebook page to see where you find them along your journey through the Fraser Valley.
Despite the name, there's nothing muddy about this family-run cafe, espresso bar and ice cream shop. Since 1993, Muddy Waters Cafe has been offering Harrison locals and tourists alike exceptional food and drinks. The best part… the beachfront patio overlooking Harrison Lake!
Next time you're in Hope or on your way through the Fraser Canyon, skip the fast food restaurants and stop by Hope Mountain Cafe. 5 things we love about this place: all-day breakfast, exceptional coffee, an aesthetically pleasing ambience, plenty of indoor and outdoor patio seating, and an extremely diverse food menu with tons of gluten-friendly, vegetarian, and vegan options.
Along with tasty beers, ciders, and wine, Hope's Mountainview Brewing Co. offers more than just yummy drinks and a fun ambience. Conveniently located just off the highway, stop by the industrial-style taproom and dog-friendly patio, where you'll find a long list of comfort food bites. PS. the flatbreads are our fave!
Somewhere Else Cafe is an affordable, truckstop-style cafe with large portions and friendly service. An ideal stop if you also need gas, the cafe is located on Highway 1 just after Hope in the picturesque Dogwood Valley.
Old Towne Inne Chuckwagon Bar & Grill
With vintage western-inspired decor, the Old Towne Inne Chuckwagon Bar & Grill offers over 21 types of burgers along with an all-you-can-eat soup station and other comfort food meals. Just want to stop in for a drink? Pull up a stool at the saloon bar!
A true hidden gem in the small community of Spences Bridge, The Packing House is a heritage coffee house with an oasis of an outdoor patio. Amongst the raving TripAdvisor and Google reviews, there are compliments on the charming decor and kind, small-town service.
Located at – you guessed it – the junction of Highway 1 and 97 in Cache Creek, Junctions Coffee House is a small yet trendy cafe serving up the freshest coffee and bread. If you need a pick-me-up while on the road, we highly suggest supporting this local business.
Horsting's Farm Market is a family-owned and operated, fully operational produce farm spanning over 85 acres near Cache Creek. Along with a farmer's market where you can purchase fresh produce to go, they also have a garden centre along with a bakery & cafe where you'll be treated to farm-to-table cuisine.
Bearfoot Grill at Xwisten Experience Tours
Located in Lillooet on the St'át'imc (Stat-lee-m) First Nations' traditional Bridge River fishing grounds, enjoy an award-winning guided tour of the archeological Xwisten Experience Tours village site, fishing rocks and take in a salmon drying and prepping demonstration. Whether you partake in the tour or not, be sure to at least stop by and try some homemade bannock from the onsite Bearfoot Grill.
The Kitchen at Fort Berens Estate Winery
Even if you weren't planning on stopping in Lillooet, a farm-fresh wine-paired lunch at Fort Berens Winery's seasonal restaurant is an absolute must! Soak up the breathtaking vistas from the patio while you dine on ever-changing fresh and locally sourced meals creatively dreamed up by Chef David Schuk, who, with 25 years of culinary experience, has worked in some of Vancouver's finest restaurants. Fort Berens even won 3rd best small winery in Canada for 2022!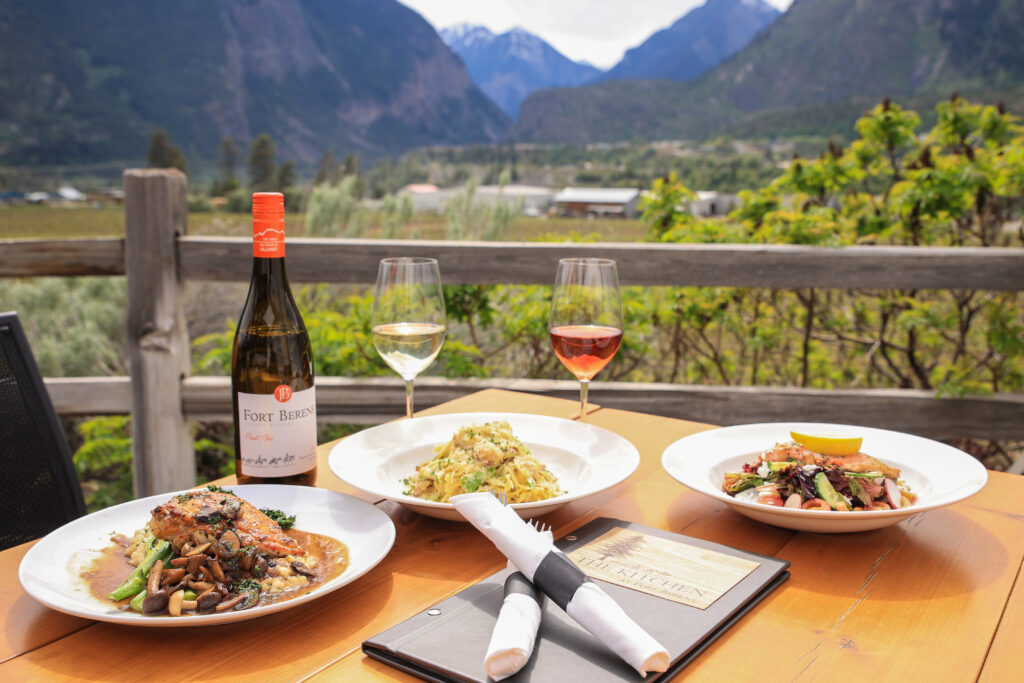 Abundance Artisan Bakery and Cafe
For all your coffee and baking needs, whether it's savoury or sweet pastries, cakes, pies, tarts, rolls, seasonal treats, or freshly baked bread, head to Abundance Artisan Bakery. If the cozy ambience or aromatic smells inside are just too delicious for you, head out onto the patio and soak up the spectacular mountain views of Lillooet.
Locally sourced and impeccably delivered, dining at Tyax Lodge is a 5-star experience. With a changing menu that is contingent on their on-site garden and local suppliers, you'll be pleasantly surprised with the creative culinary options. And if the food alone isn't enough to convince you to visit, maybe their expansive outdoor patio overlooking the lake will.
More than just a cozy tea house, Ashcroft's UniTea Cafe & Lounge doubles as a licensed live music venue showcasing talented musicians from all over the province. Stop by for a wide variety of drinks plus Mexican, Greek and comfort food dishes. You can also order takeout online here.
What's more fun than a 50s-themed diner?! From the funky authentic decor to the jukebox music, both kids and adults alike will have a blast at Slim Jim's Diner. Located in Ashcroft, Slim Jim's offers up some hearty home-cooked meals, all served with a smile!
If you're looking to combine an attraction with your meal stop, definitely pay a visit to Historic Hat Creek Ranch. Not only does the Ranch offer you a rare opportunity to explore the original buildings and learn the stories of the Gold Rush travelers of the 1860s, but the large restaurant and sundeck paired with their yummy breakfast and lunch menu is the perfect place to grab a bite. Please note that they are closed Wednesdays & Thursdays, and are also a seasonal operation running May 1st to September 30th annually. 
Calling the small but mighty town of Clinton home, The Junction Coffee House roasts some of the best coffee found along the trail. The perfect place to stop and stretch your legs after a day of driving, wander around the cute town while you sip on something satisfying from Junction.
The Sugar Shack
Located directly off the Highway just after 70 Mile House, the Sugar Shack is THE place for authentic Quebec-inspired food in the South Cariboo! Try their mouth-watering poutine, smoked meat sandwich, or stock up on maple syrup and other delicacies for your journey ahead. You can learn more about the story of the Sugar Shack here.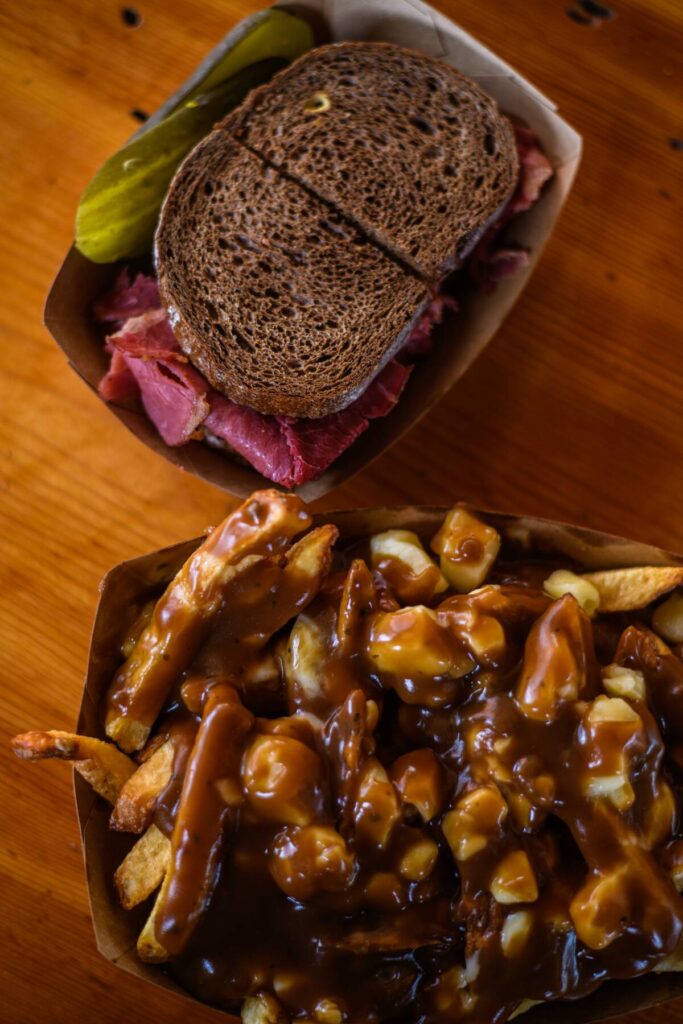 With two separate locations in 100 Mile House, just 8 minutes from one another, Farrier Pub and The Eatery both have exceptional menus and offer relaxed but sophisticated dining experiences in the South Cariboo. Stop by for a happy hour drink and delicious meal.
If you're travelling the Gold Rush Trail on a Friday, be sure to attend the South Cariboo Farmers' Market in 100 Mile House. Along with a great variety of vendors, you'll find live music and delicious local food. The market runs from 9am-2pm throughout the summer until September.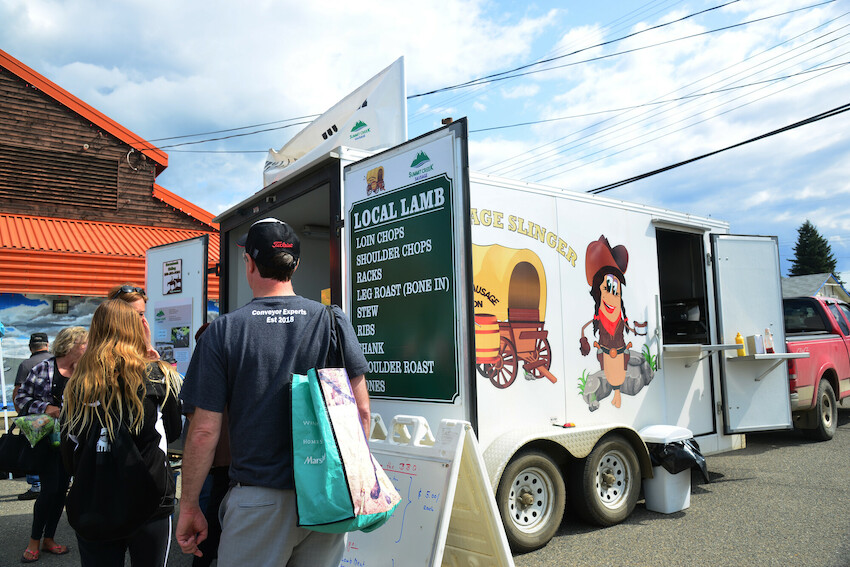 Described as the most cheerful place in 100 Mile House, stop by Rise And Grind Coffee House for all of your cozy cafe needs. With freshly baked goods and delicious coffee, it's far better than a drive-thru!
Rusty Iron Coffee Co. is a gorgeous log cabin coffee shop with stunning views of 108 Mile Lake. Located beside the 108 Mile Heritage Site, we highly suggest stopping here after checking out the site. Sip while you savour the views and their cozy log cabin decor.
Happening every August in Lac la Hache, the South Cariboo Garlic Festival is the go-to place for all things garlic. With live music, kids entertainment, vendors, and "Garlina" the mascot, it's sure to be a "Stinkin' Good Time!"
For craft beer brewed in the heart of Cariboo Country, visit Fox Mountain Brewing Co.. With German-influenced beers and a mostly Mexican-inspired cuisine, this Williams Lake watering hole is a must-stop if you're in the area.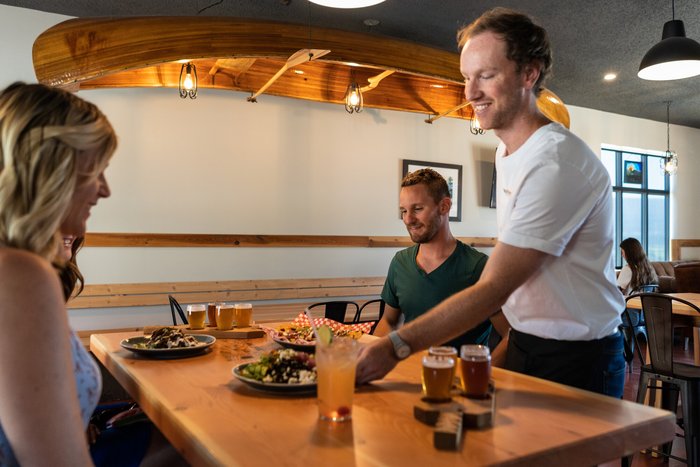 Locally famous for its HUGE portions, Gecko Tree Cafe is a Williams Lake breakfast and lunch staple. With a bohemian and artsy ambience, plus attentive and friendly service, be sure to swing by (but check their hours before doing so).
Open Monday through Friday, The Bean Counter Bistro is another locally owned coffee shop that is worth the visit. Connected to the Williams Lake library, this is a great spot to connect to WIFI if you need to catch up on any emails between driving.
Taking place September 9th through 11th, celebrate all things agriculture and community at the Quesnel Fall Fair. With fun family competitions, vendors, and rabbit and horse shows, it will be a weekend of wholesome farmers' market-type fun.
With its name inspiration coming from Barkerville Historic Town & Park and the area's legendary gold prospector, Billy Barker, Barkerville Brewing Co. in Quesnel is a must for beer lovers. An entirely gold rush-themed brewery, from the decor to the beer names and even the local ingredients, this brewery not only provides visitors with yummy beer and a welcoming atmosphere but also gives a taste of this region's gold rush history.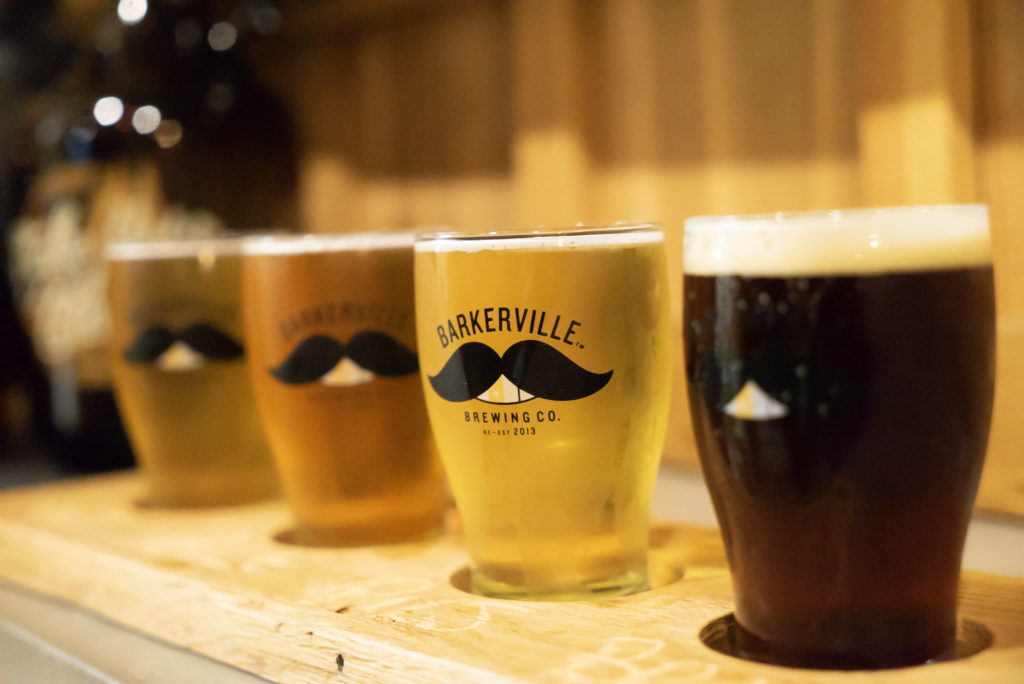 Whether you decide to stay the night or not, a visit to The Wells Hotel is a great choice. Choose from their Pooley Street Cafe which cooks up delicious locally sourced meals with meats smoked on-site and artisan breads from Barkerville's Goldfields Bakery, or visit their on-site pub that is stocked with more than 50 different kinds of beer as well as western Canada's largest privately owned Single Malt Scotch collection, with over 300 different varieties on the shelf. Together, The Wells Hotel is a must-stop for great eats with a relaxed vibe.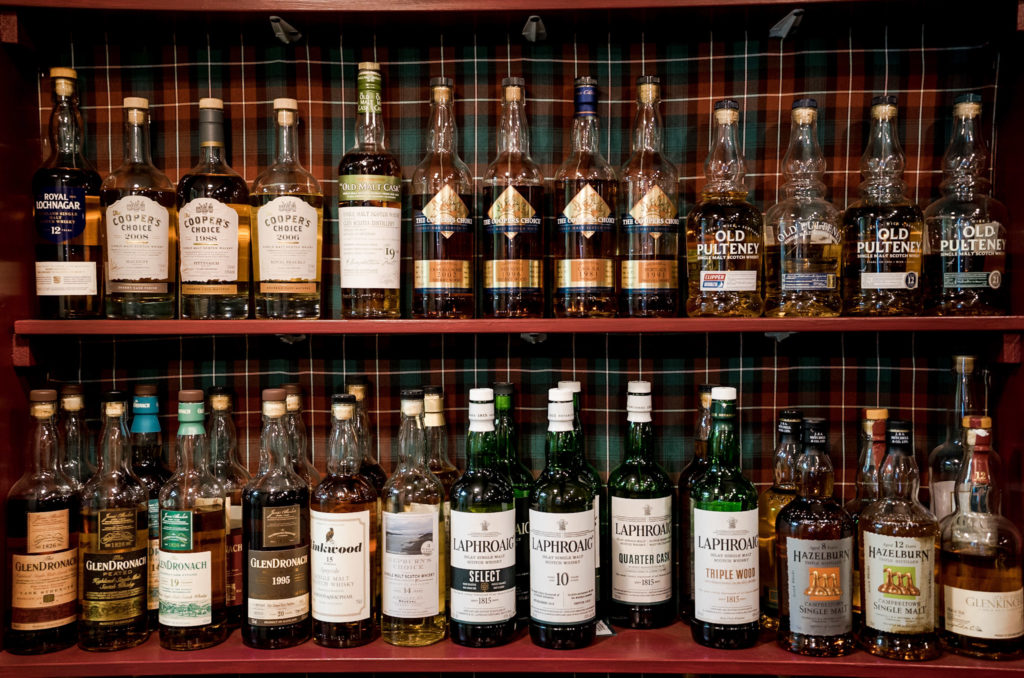 Ideally perched on the edge of Jack of Clubs Lake along the Barkerville Highway, Jack o Clubs Taco Club serves up delicious and authentic Mexican food. Treat yourself to a taco, burrito, cinnamon-y sweet churro or ice cream. Top it off with a refreshing glass of fresh squeezed lemonade while enjoying nature and Wells' famous, scenic lake. Please note that this is a seasonal operation only running until September.
Barkerville Historic Town & Park
You're sure to be hungry after spending the day (or 2!) exploring Barkerville Historic Town & Park. Thankfully, there are 4 unique food options to satisfy your cravings. If you're wondering where the aroma of sourdough and fresh baking is wafting from, head to Goldfield Bakery. For something a little heartier, the Wake-Up Jake Restaurant offers a full menu of old-style favourites including breakfast, lunch and supper as well as children's specials. For authentic Chinese food, the Lung Duck Tong Restaurant is a must! And finally, if it's sweets that you're after, House Hotel Coffee Saloon has exceptional root beer, ice cream, and other goodies, including Barkerville Brewery beer on tap. Please note that these establishments are only open until September 11th, 2022.