Travel Info
Distance

~

48 km

/

30 miles

Gravel Road

Suggested Trip Time

1-5 Days
STOPS ON THIS LEG OF THE GOLD RUSH TRAIL
Experience one of the world's most spectacular canoe routes
After exploring and experiencing the history, arts and culture in Barkerville Historic Town & Park and Wells, you can take a 35 km/21.7 mi trip on a gravel road to Bowron Lake Provincial Park, a vast spread of land that stretches across the western part of the Cariboo Mountains. Bowron Lake was at one time called Bear Lake, but its name was changed in the early 1900s to Bowron Lake after John Bowron, Barkerville's first gold commissioner. This area is filled with rugged, glaciated mountains, wildlife, crystal clear lakes, sandy beaches, wetlands, waterfalls and the world-renowned Bowron Lake Canoe Circuit. It is not uncommon for paddlers to see animals like beavers, bears, moose and otters feeding along the waterways, and the Bowron River estuary is a birdwatcher's paradise.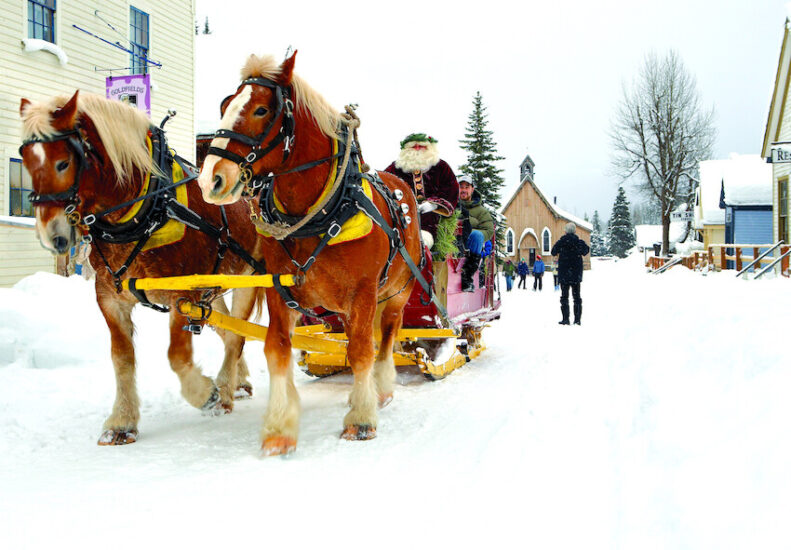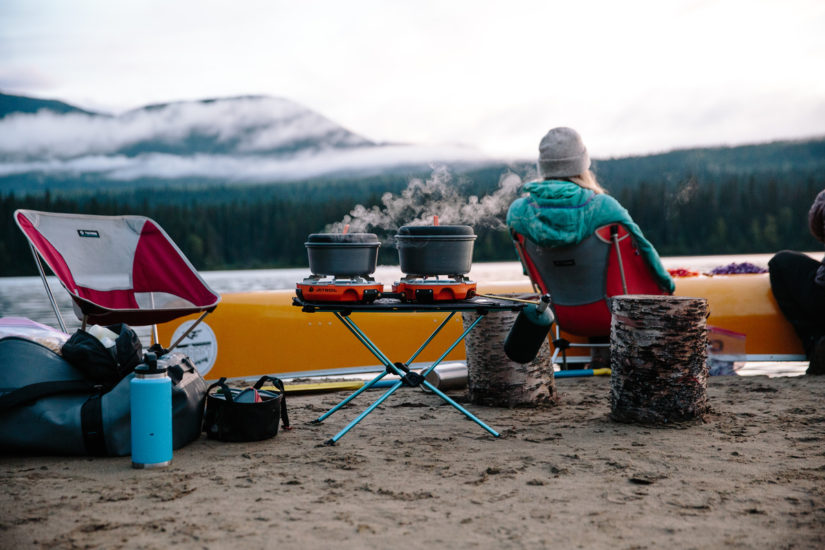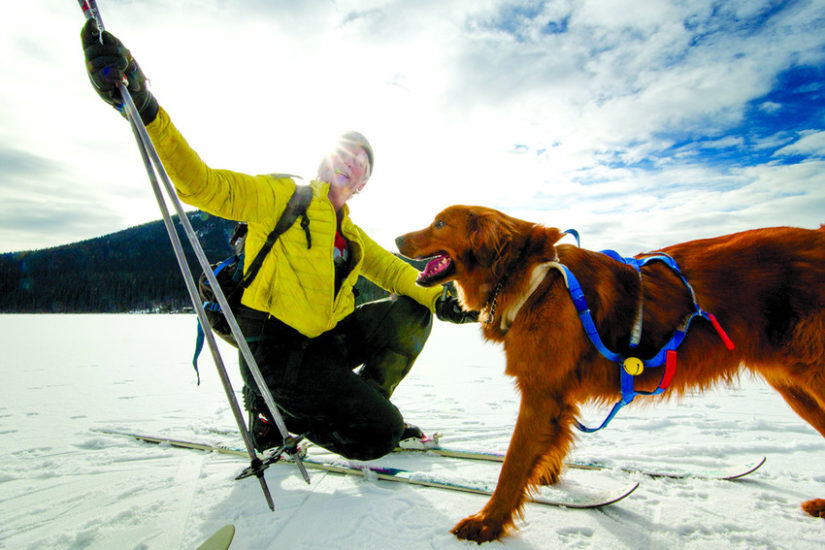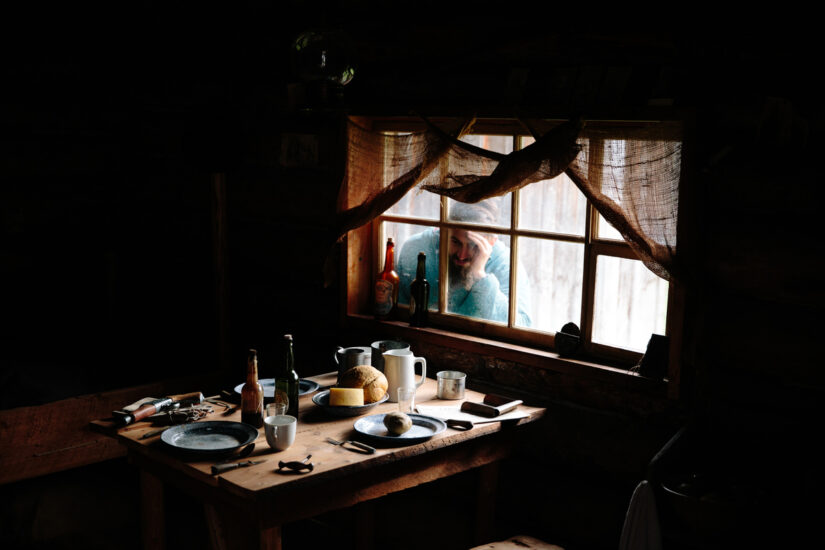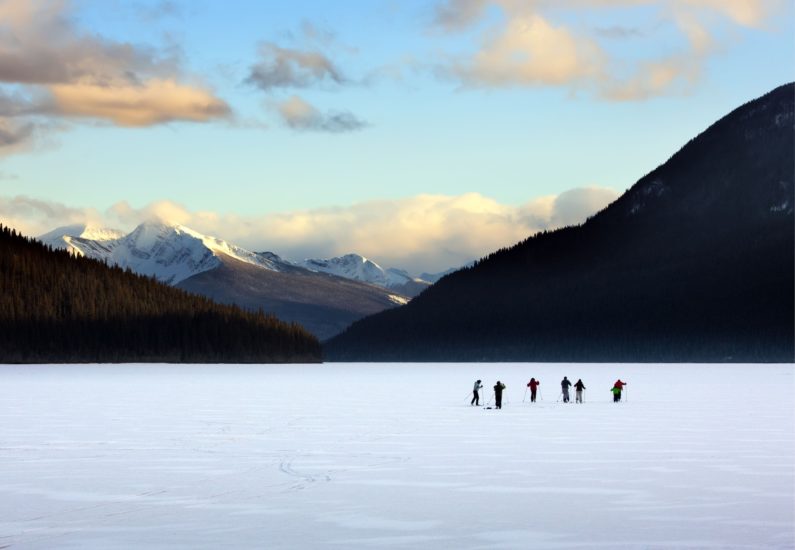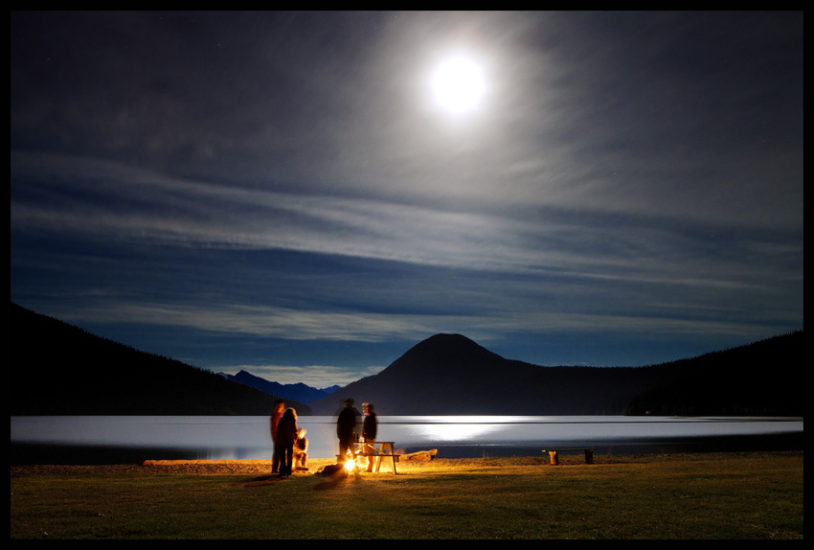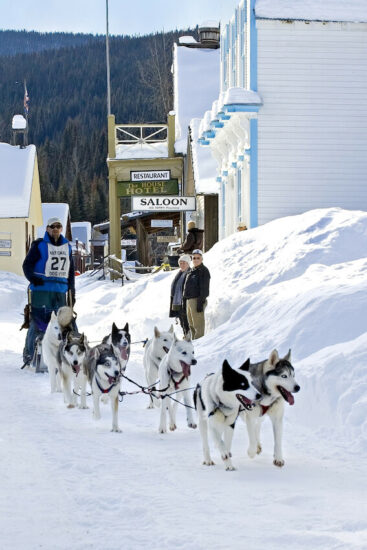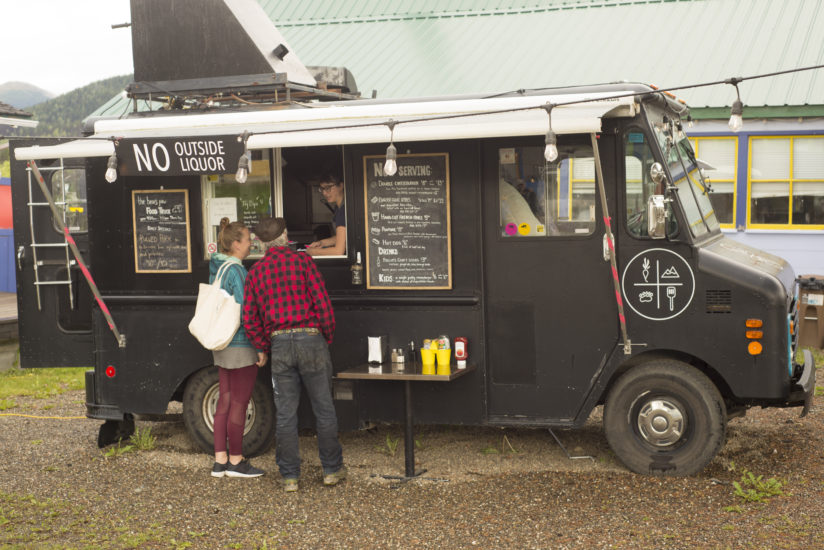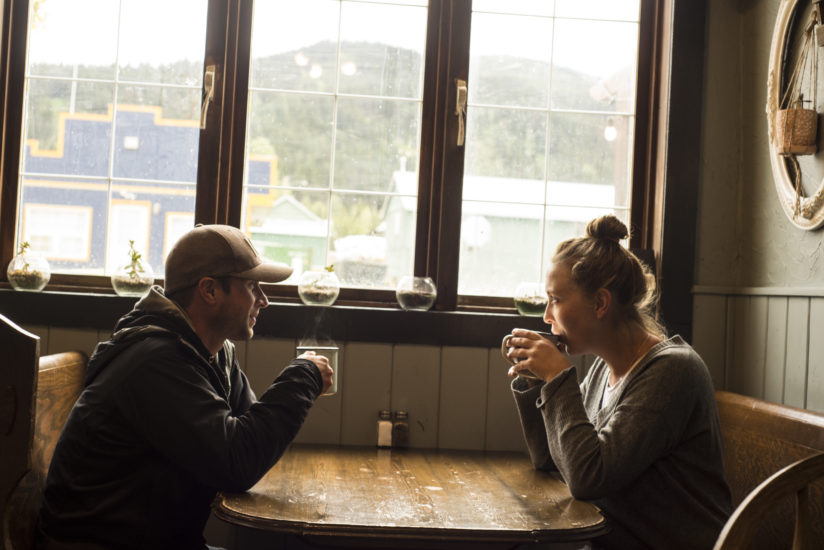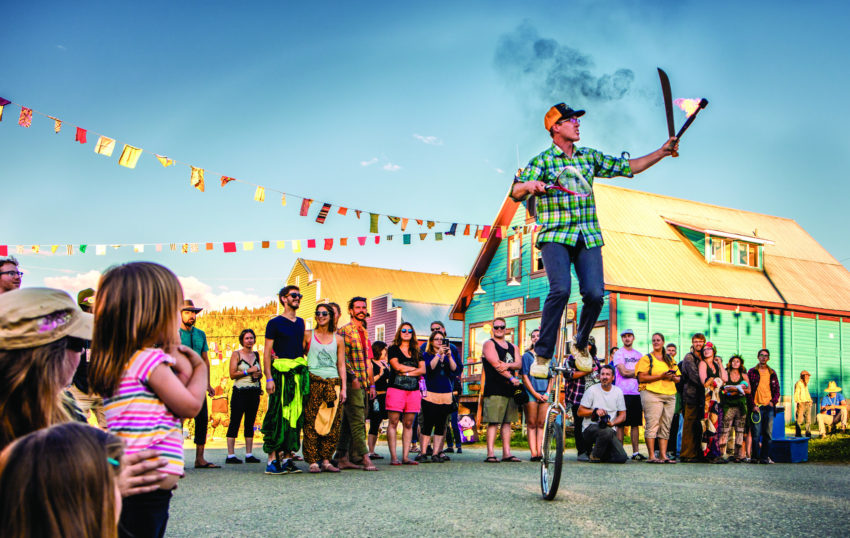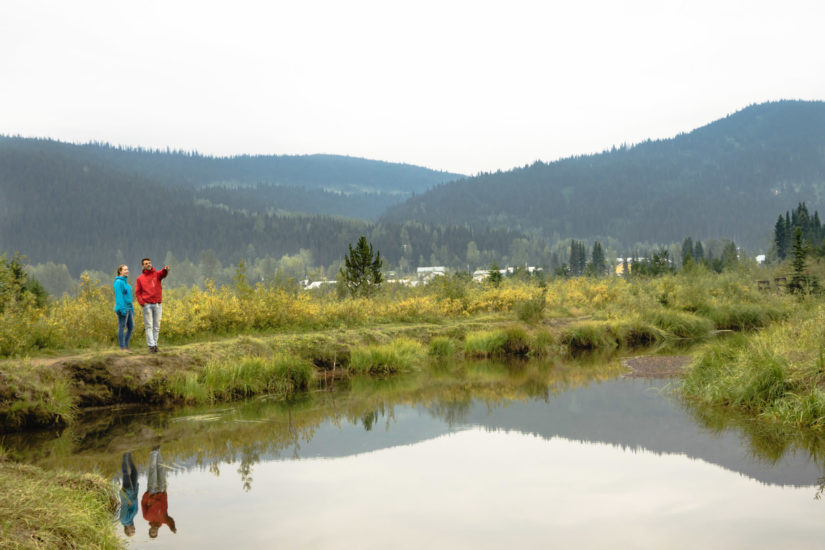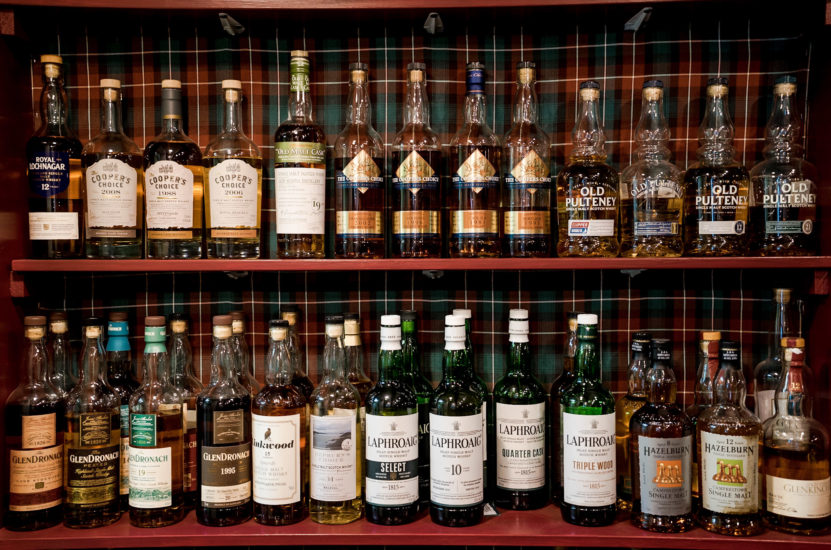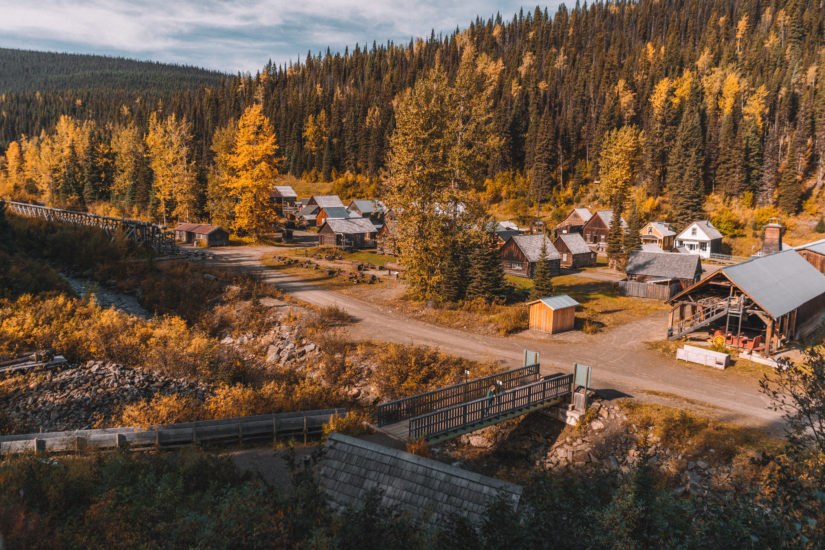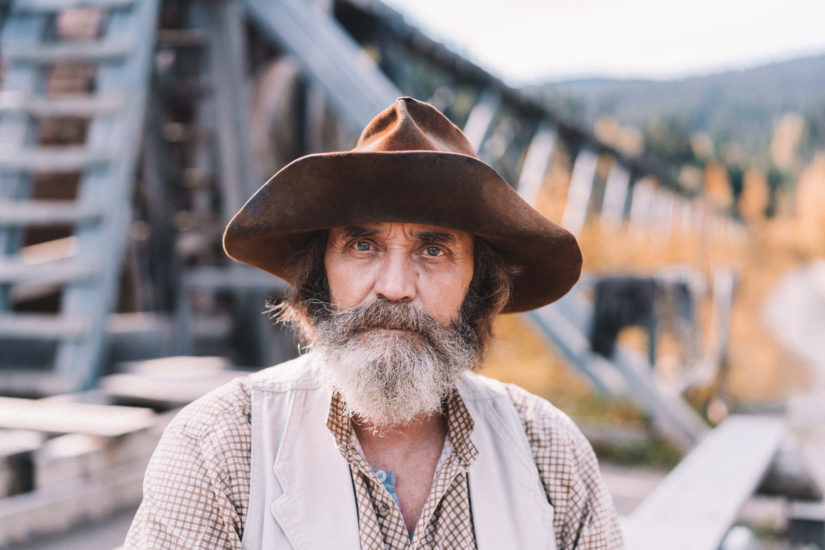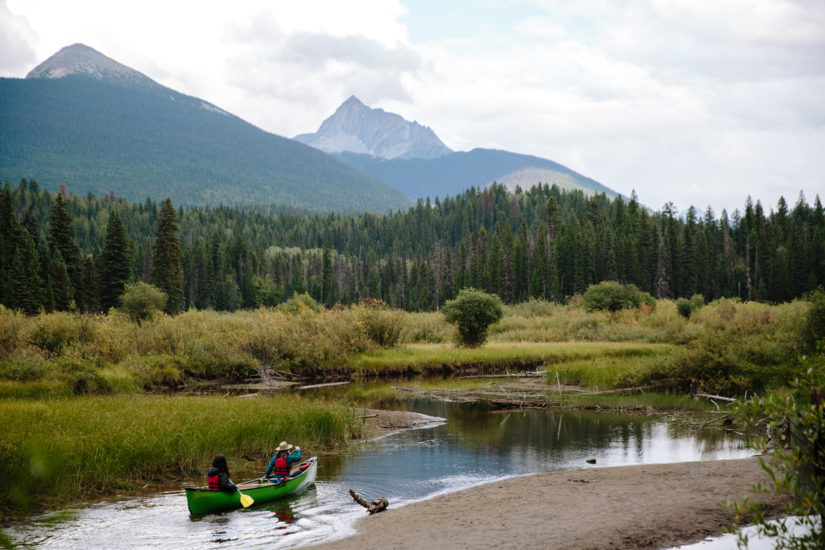 Wells
Located within the Traditional Territory of the Dakelh and Secwépemc Nations
The mountain town of Wells was built as a company town for Fred Wells' Gold Quartz Mine when the promise of more gold gave many an opportunity to escape the great depression in 1927 with the population reaching over 4000 people in the 1940s. With fewer than 300 year-round residents in Wells today, many of its heritage buildings have been restored, including the Wells Hotel and the Sunset Theatre, where you can enjoy live music, live theatre and concerts all through the summer. Other architectural landmarks sport rainbow colours in a nod to the town's vibrant arts scene. Wells is a small but diverse town nestled in the mountains and is a centre for artists and outdoors enthusiasts. During all four seasons, outdoor enthusiasts can enjoy the excellent trail systems available for mountain biking, hiking, cross-country skiing, snowmobiling and ATV-ing or head to nearby Troll Mountain for some downhill skiing.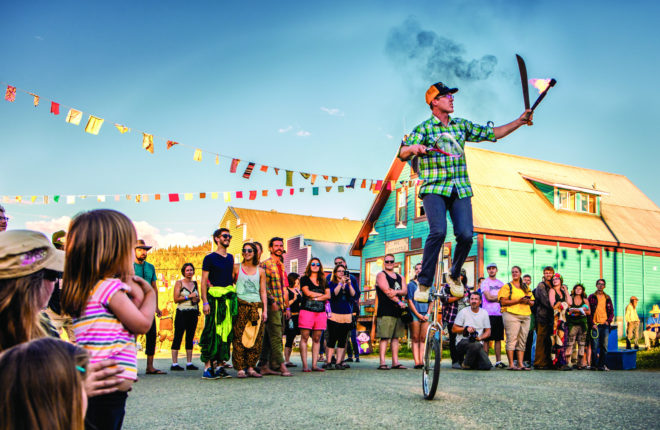 Barkerville Historic Town & Park
Located within the Traditional Territory of the Dakelh and Secwépemc Nations
You have reached the El Dorado of the gold rush, where on August 17, 1862 Billy Barker's legendary gold strike on Williams Creek triggered a multi-billion-dollar industrial revolution that literally built and shaped British Columbia. Gold fever spread like an epidemic when news of the strike filtered out, bringing fortune seekers from around the world into the remote wilderness. Now a Canadian National Historic Site, Barkerville Historic Town & Park is British Columbia's best known heritage destination and the largest living-history museum in western North America, where exciting seasonal events and fun-filled daily activities await. Barkerville is located in the shared territory of seven Indigenous Nations and includes 125 restored buildings on display with knowledgeable historic interpreters guiding you through Barkerville's rich history through storytelling, activities, interactive lessons, theatrical performances, gold panning, stagecoach rides and more! It definitely takes more than one day to get the full experience at Barkerville. Be sure to check out their website for all the exciting programming, seasonal events and special programming.
Absorb an in-depth understanding of the gold rush history, Barkerville, and the colourful characters of years past by attending one of the enlightening and entertaining town tours, hosted by Barkerville's historical interpreters. The tour is highly recommended for first-time visitors.
Take in daily programming that shares the diverse gold rush stories and history from multiple perspectives. From the Confederation Rally, an authentic classroom session, cemetery tour, courthouse trials, Chinese cultural sessions, indigenous storytelling, blacksmith and printing press demonstrations, shows at the Theatre Royal, mining and waterwheel presentations you will leave enriched from all of the authentic and diverse programming Barkerville offers.
Participate in an Indigenous Cultural session and learn more about the indigenous stories and history in the area.
Enjoy a fascinating tour of one of Canada's oldest Chinatowns where you can learn about the life of Chinese miners and merchants in Barkerville and how their culture was maintained and adapted to the rugged land of the Cariboo.
Stay in one of the B&B's located right in Barkerville that will take you back in time to the hey-day of the Cariboo Gold Rush.
In the winter thrill seekers can try out the exhilarating Shamrock Tube Park, experience a Victorian Christmas or take in the historic Gold Rush Trail Sled Dog Mail Run.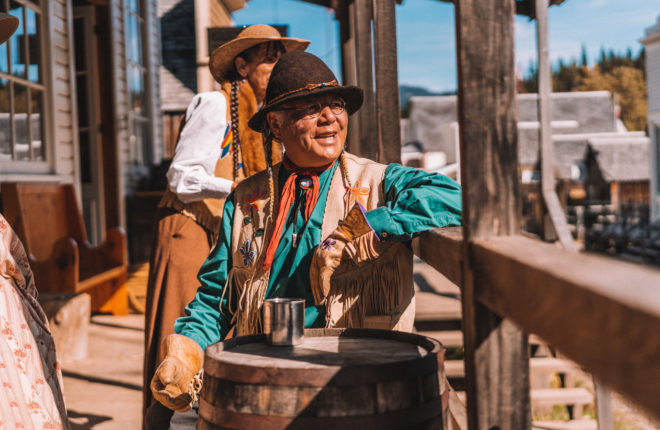 Bowron Lake Provincial Park
Located within the Traditional Territory of the Secwépemc and Dakelh Nations
Bowron Lake Provincial Park is a large wilderness area situated on the western slopes of the Cariboo Mountain Range. The world-renowned Bowron Lake Canoe Circuit encompasses a 116 km/72 mi chain of lakes, waterways and connecting portages. It is recommended that those who attempt the circuit have some wilderness canoeing experience. The park has tremendous diversity in topography and vegetation. The rounded hilltops of the Quesnel Highlands on the west side of the circuit have a unique character quite different from the imposing Cariboo Mountains on the eastern and southern sections of the circuit.
The water conditions for paddling include wide wind-swept lakes, fast-flowing rivers and even some whitewater. You should have some paddling experience before embarking on this trip. Booking a local guide is a good idea. This wilderness canoe trip takes from 6 to 10 days to complete, depending on your time frame and skill level. For those looking for a shorter trip, the west side of the circuit can be paddled in 2 to 4 days. Reservations are recommended and come prepared for a wilderness experience.
Bowron Lake Park also has a very pleasant 25 unit drive-in campground. The campground is located near the Registration Centre a short distance from Bowron Lake itself. There are also a few short walking trails nearby.
Bear River Mercantile offers the 'Multi-B' Package to suit your needs "B" for Beds, "B" for Breakfasts, "B" for Burgers & "B" for Boats (canoes) and they also house the Bowron Lake Museum full of artifacts and interpretive displays.
In the winter, the Bowron Lake area is filled with snow-covered vistas with only non-motorized sports allowed within the park boundaries such as snowshoeing, x-country skiing and dog sledding.