If there's anything longer than this province's gold rush history, it's our list of exceptional craft breweries and wineries. When the gold prospectors, miners and settlers rushed to this region beginning in the 1850s, their watering holes undoubtedly looked quite different than the ones we visit today, but the act of sharing stories and laughs whilst enjoying a beer, wine or cider hasn't changed. This region's unique mix of landscapes and climates can largely be thanked for the vast variety of boozy beverages we get to enjoy. Even though the majority of us that travel the Gold Rush Trail now are not prospecting for gold, we are often searching for wholesome experiences and local tastes, and just like the gold in centuries past, the Gold Rush Trail offers it in plenty!
Stretching from New Westminster to Barkerville, here's a sippable 14-pack list of some of our favourite breweries and wineries. Cheers!
1. Another Beer Co., New Westminster
Since the late 1800s, New Westminster has been a hub for beer brewing thanks to large draught companies like Labatt. Now that these large plants have mostly moved on, the craft beer industry has taken on its role of providing the bustling beer scene here. Opened in 2019, Another Beer Co. is dedicated to providing cool vibes and an ever-changing lineup of delicious brews. With an open-concept, warehouse-style taproom and modest patio, Another Beer Co. is not just another brewery… despite the name.
Other honourable mentions in New Westminster include Steel & Oak Brewing Co. and Pacific Breeze Winery.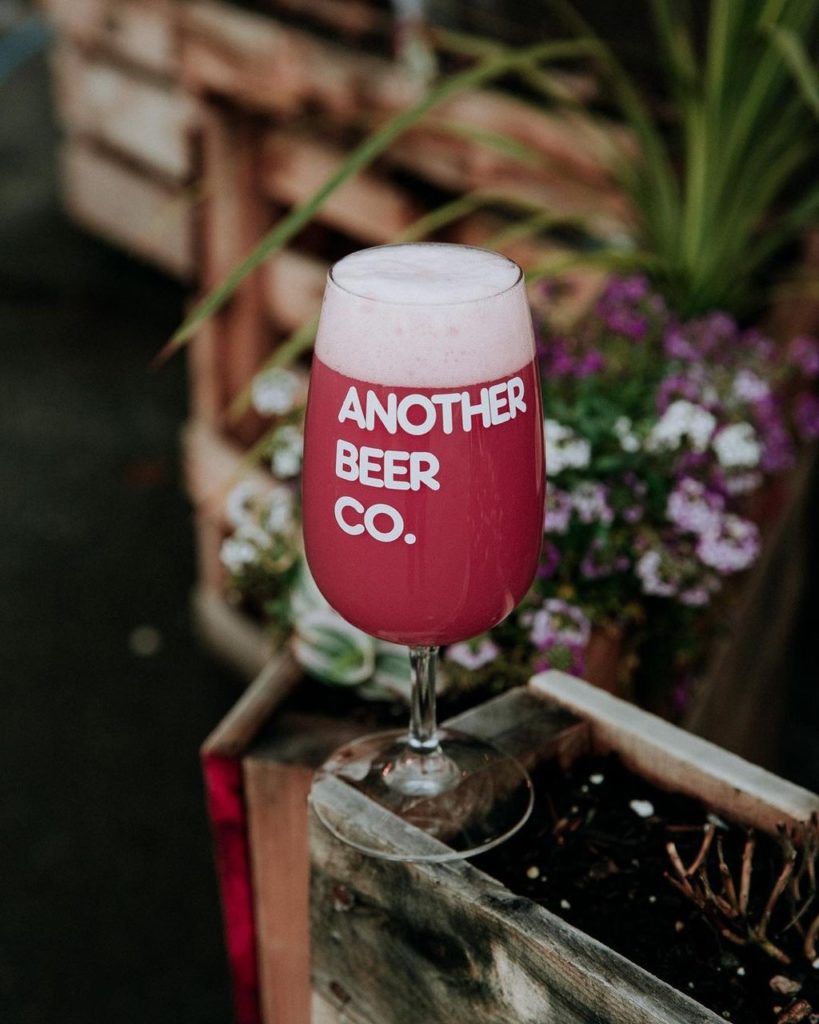 2. Smugglers Trail Caskworks, Langley
If you're a fan of the moody Pacific Northwest style or brewery names with a story, Smugglers Trail Caskworks in Langley is for you. Inspired by the stories of smugglers that travelled this route during the gold rush, this brewery features award-winning beers with gold rush-era related names such as Black Gold and Wedgehead. Whether you're visiting for the history or just the tasty brews, bites and beguiling atmosphere, Smugglers Trail Caskworks is a must-visit!
Other honourable mentions in Langley include Camp Beer Co., Trading Post Brewing Company, Dead Frog Brewery, Farm Country Brewing, Locality Brewing, and Five Roads Brewing Co.
3. Field House Brewing, Abbotsford
With two locations (the second being in Chilliwack), you know Field House Brewing has got to be good. Maybe it's their warm and cozy tasting room that has people raving about it, or perhaps it's their yummy canteen comfort foods? While those most definitely play a factor, we'd have to say their 3000-square-foot Beer Lawn is what keeps us coming back year after year. With an outdoor stage and lots of community music events , plus delicious beers that explore every style, make sure to add Field House to your list if you haven't already been!
Other honourable mentions in Abbotsford include Ripples Estate Winery (they make blueberry wines!), Singletree Winery, Old Abbey Ales, Loudmouth Brewing Co., and Ravens Brewing Company.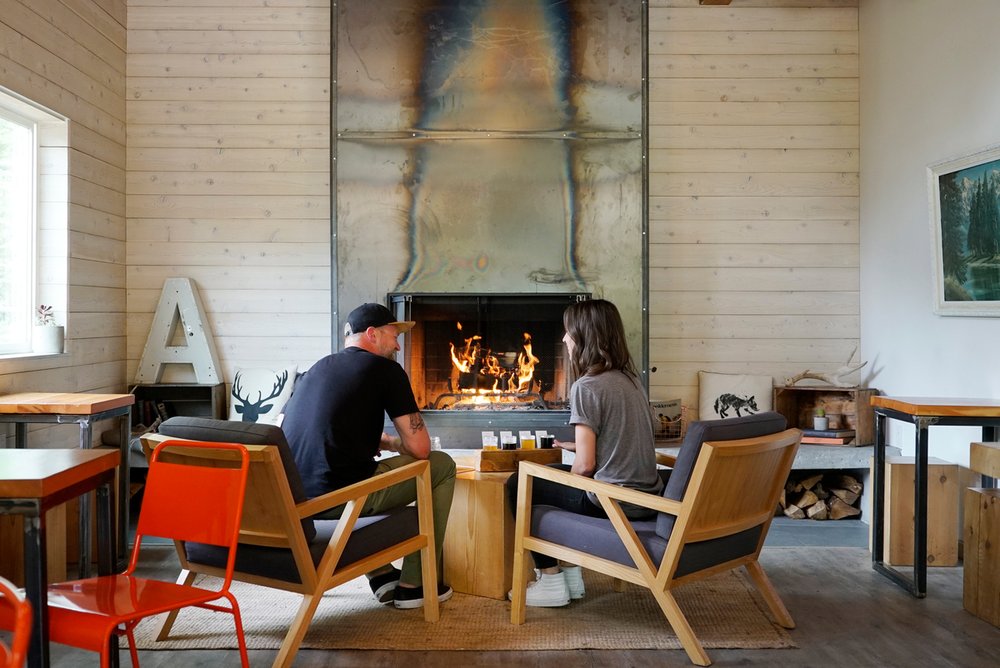 4. Farmhouse Brewing Co., Chilliwack
Established in 2020, Farmhouse Brewing Co. truly embodies the concept of farm to glass. Located on 11.5 acres of land in the gorgeous countryside of Chilliwack, they even grow their own barley on-site. Along with a solid lineup of core beers, they have an elegant tasting room, heated patio and large outdoor picnic area complete with fire pits. While you can obviously visit in any weather, Farmhouse Brewing is a dreamy place to visit on a sunshiny day.
5. Whispering Horse Winery, Chilliwack/Yarrow
Like many of the businesses in the area, the name of Whispering Horse Winery was inspired by the history of the land. Initially a working ranch owned by the current owners' grandparents, this family-owned boutique winery is built within the existing walls of their beautiful old riding arena. Along with a feel-good history and country charm, the winery specializes in sparkling wines, as well as crisp, aromatic whites and rosés. They use 100% estate-grown grapes and traditional methods like hand-labelling and corking their bottles to provide a vineyard to bottle experience.
Other Chilliwack honourable mentions include Sidekick Brewing (opening October 2022), Old Yale Brewing, Bricklayer Brewing, Flashback Brewing Company, Lake Bottom Cider, and Field House Brewing's second location.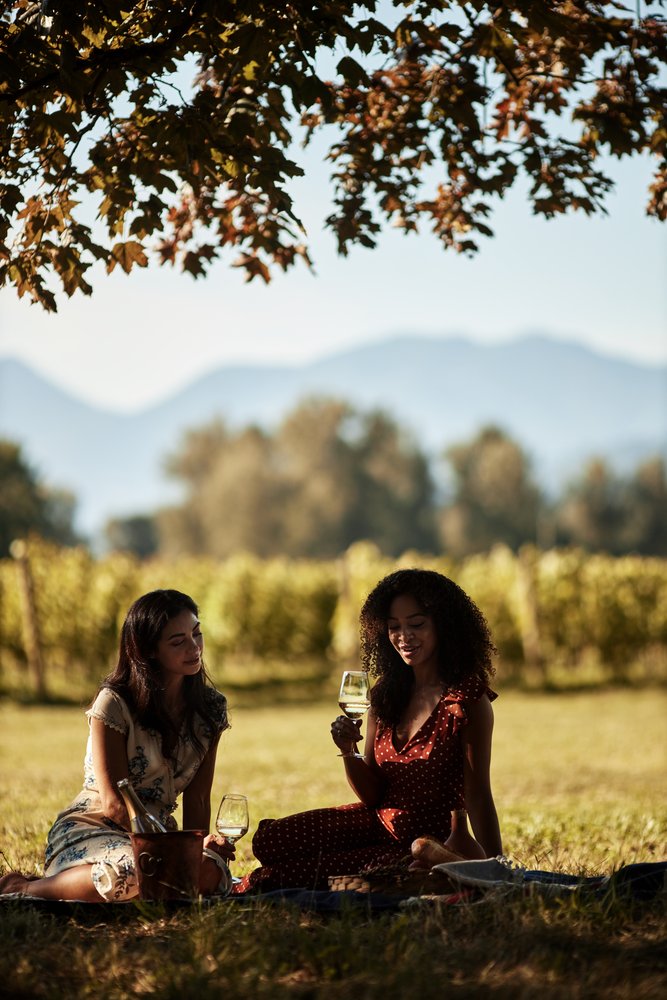 6. Foamer's Folly Brewing Co., Pitt Meadows
Located on the Highway 7 route of Leg 1, Foamers Folly Brewing Co. is found in the quaint city of Pitt Meadows. Despite being the only brewery found here, don't be folly (see what we did there?) and skip it as it's one of the most adventurous breweries on the BC Ale Trail. This establishment features over 20 rotating taps, yummy food and many different canned and bottled beers to take home. With loads of board games, a spacious patio and fun beer names like Yada Yada, Mom Beer, and Dad Beer, Foamer's Folly Brewing Co. is also a must-visit!
Other honourable mentions along Highway 7 include Silver Valley Brewing, Maple Meadows Brewing Co. and Ridge Brewing Company all in Maple Ridge.
7. Mountainview Brewing Co., Hope
This brewery opened at the end of 2020, but it hasn't taken them long to become a staple in the town of Hope. Mountainview Brewing Co.'s modern and industrial style taproom sits perfectly juxtaposed against the natural surrounding mountains. And that's not their only connection to the mountains – all of their beers are brewed with fresh mountain water. Whether you're a local or just passing through on your Gold Rush Trail road trip, support this new local business and stop in for a beer, merch and one of their signature pretzels.
8. Fort Berens, Lillooet
Founded in 2009, Fort Berens Estate Winery is a true pioneering story. After moving from the Netherlands to fulfill their dream of opening a winery in Canada, the owners fell in love with the Lillooet valley for its rugged and raw landscape. Despite the lack of grapes here when they made the move, today they have 38 acres of vineyards and a spectacular winery facility to showcase their award-winning wines. Enjoy their scenic patio with a local farm-to-table menu in the summertime or visit their tasting room year-round. To learn more, watch our The story of Fort Berens Estate Winery Gold Rush Trail storyteller episode.
9. Lillooet Cider Co., Lillooet
Located at Fort Berens Estate Winery, Lillooet Cider Co. is a new local cidery offering small-batch apple and apricot ciders. This region is known for its incredible fruit and Lillooet Cider Co. is working with local orchards to take advantage of this. While they don't currently have a tasting room, you can visit their site to pre-order 2023's creations.
10. Lillooet Brewing Company, Lillooet
The newest brewery on our list, Lillooet Brewing Company is a brand new establishment that is sure to soon be a favourite. What makes this brewery unique is that they are focusing entirely on ingredient origins. They aim to empower Canadian farmers, craftspeople, wild foragers, beekeepers, and others who source food from the land to provide them with their inspiration to make localized and organic beer. Not only that but the beer names are all inspired by Lillooet's wildlife!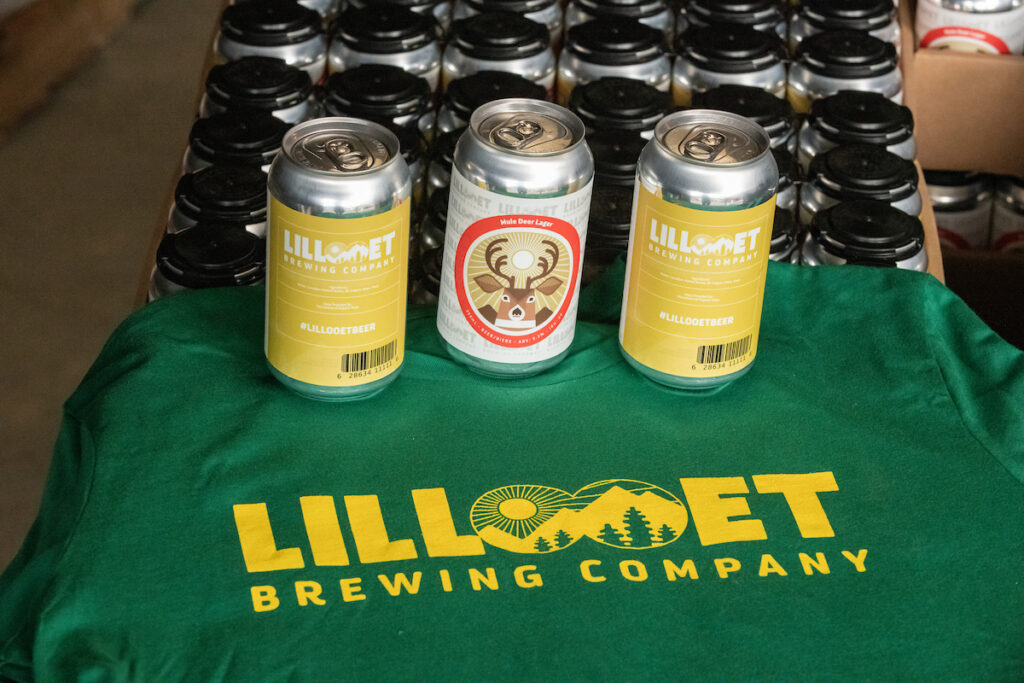 11. Cliff & Gorge, Lillooet
Just over 20 minutes from Lillooet, hidden between, you guessed it – cliffs and gorges, rests Cliff & Gorge Vineyards. This winery offers completely natural and unadulterated wines, meaning that they let the land decide and alter the fantastic flavours and aromas you'll experience. Loved for their incredible service, try a picnic-style tasting on their beautiful property amidst the valley.
12. Cask & Cleaver, 100 Mile House
While the breweries do get a bit more sparse out this way, the quality doesn't thanks to Cask & Cleaver in 100 Mile House. With a Nordic/Viking-inspired theme, this relaxed tasting room and restaurant is perfect if you're travelling through the area or staying directly in town. In terms of drinks, they offer delicious small-batch craft beer, along with BC wines, and cider.
13. Fox Mountain Brewing Co., Williams Lake
If you're looking for craft beer brewed in the heart of Cariboo Country, Fox Mountain Brewing Co. is the place for you. The brewery features a laid-back west coast design and a spacious patio. With German-influenced beers and a mostly Mexican-inspired cuisine, this new Williams Lake watering hole is a must-stop if you're in the area.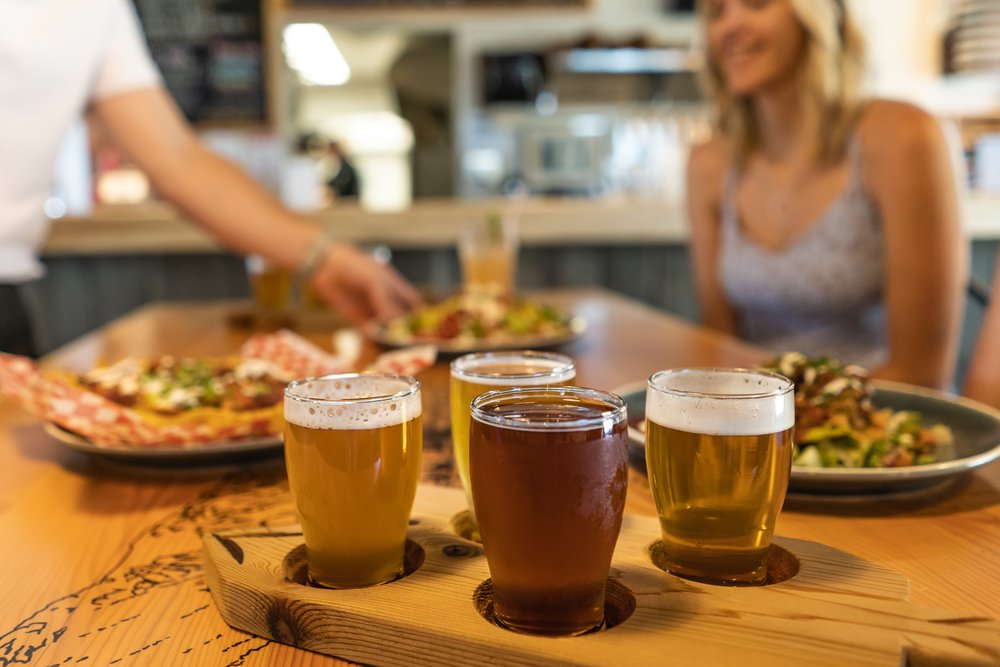 14. Barkerville Brewing Co., Quesnel
With its name inspiration coming from Barkerville Historic Town & Park and the area's legendary gold prospector, Billy Barker, Barkerville Brewing Co. in Quesnel is well worth the drive north. An entirely gold rush-themed brewery, from the decor to the beer names and even the local ingredients, this brewery not only provides visitors with yummy beer and a welcoming atmosphere, but also gives a taste of this region's gold rush history. Their liquid gold has even won four Canadian Brewing Awards and six BC Beer Awards since opening in 2014.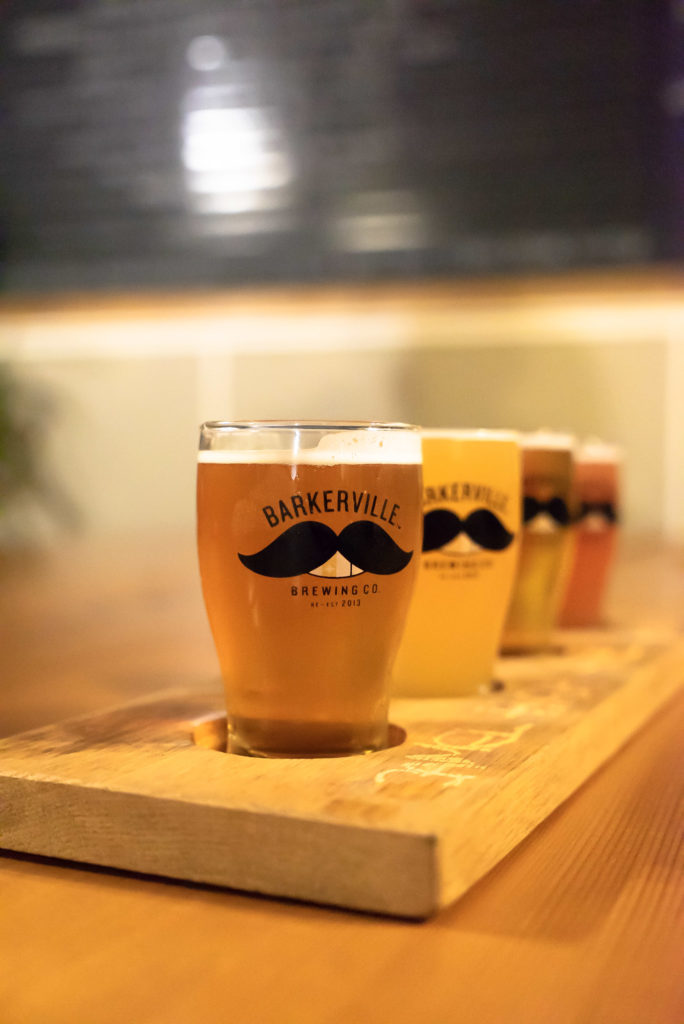 So there you have it, a 14-pack of liquid gold stops to add to your Gold Rush Trail road trip. Plan your trip at goldrushtrail.ca/journey and add these to your checklist!