During the fall, gold takes on a whole new meaning along British Columbia's Gold Rush Trail. Cozy cabins and epic adventures coupled with vibrant amber and scarlet trees create the perfect photography opportunities while wildlife roams the mountainsides gathering what they need before winter sets in. The Gold Rush Trail is a hidden gem amongst British Columbian adventure routes, despite its vast historical significance, proximity to Vancouver, jaw-dropping scenery, and exceptional adventure experiences. If you've been looking for a moody fall road trip on the doorstep of nature, then this is it.
Route Summary:
The Gold Rush Trail is almost 2,000 km (1,200 mi) in total, however, it can be broken down into many smaller itineraries depending on your time frame and activity preferences. While you could spend multiple weeks exploring the trail in full depth, 3-5 days is a recommended trip duration for a fall adventure here. You can find a simplified breakdown of the full road trip route here.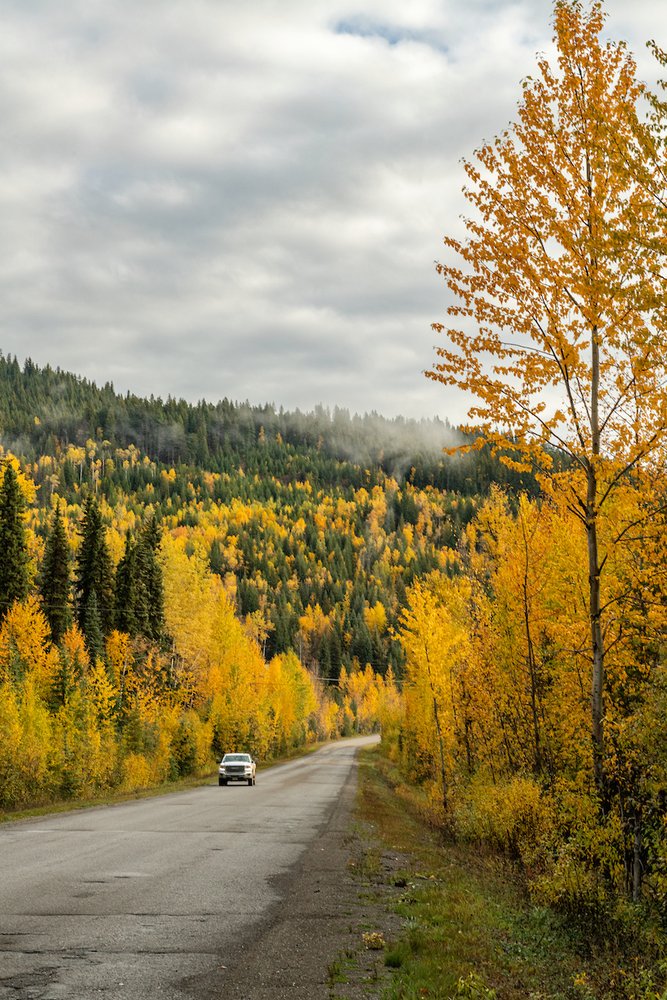 1. Culinary Experiences & Harvest Events
This time of year, the countryside is brimming with potential and locals are working together with the land to create something magical. There's no better way to get in the cozy fall spirit than to experience harvest along the Gold Rush Trail. One way you can do this is by visiting one of the fall markets and farm tours within the Fraser Valley. If you're visiting September 10th or 11th, the Williams Lake Harvest Fair is a fun fall event or plan your trip around the Quesnel Farmer's Market/Harvest happening on the first three Saturdays of October. For obvious reasons, one of our favourite autumn experiences is learning about the wine-making process during a fall tasting or tour at Lillooet's award-winning Fort Berens Estate Winery or Cliff and Gorge Vineyard.
2. Hiking
This region is home to some of the most spectacular mountain ranges in the world and in turn, some challenging hikes. There are also some friendlier routes for those looking for a more laid-back path. For a view that outweighs the hike difficulty, a must is the Seton Lake Lookout trail. Not only will you be greeted with fall foliage, but also a fabulous view of the Duffy Lake bend and turquoise water of Seton Lake. Some other popular spots for fall hiking and walking along the Gold Rush Trail include: Cascade Falls Regional Park, Likely, Cameron Ridge, Quesnelle Forks, Canim and Mahood Falls, the Bridge River Valley, and South Chilcotin Mountains Provincial Park.
You can find more info on our Hiking page.
3. Wellness
We all love summer but if you're anything like us, you're a little burnt out (in more ways than one!) from a busy season of travel, work, and socializing. Fall is the perfect time to take a step back and relax a little before the rush of winter. One way to do this is to seek out wellness experiences to add to your itinerary. Examples of this along the Gold Rush Trail include a luxurious spa experience at Echo Valley Guest Ranch, a forest canopy yoga retreat at Reo Rafting & Yoga Resort, a spa getaway to Harrison Hot Springs Resort, or a secluded escape to the Bridge River Valley's Bralorne Adventure Lodge where you can combine adventure with fully catered meals and a private sauna and wood-burning hot tub.
Note: REO Rafting, Glamping & Yoga Resort was impacted by the Nahatlatch Valley wildfire in 2023. Please visit the REO Rafting Glamping & Yoga Resort website for current operation updates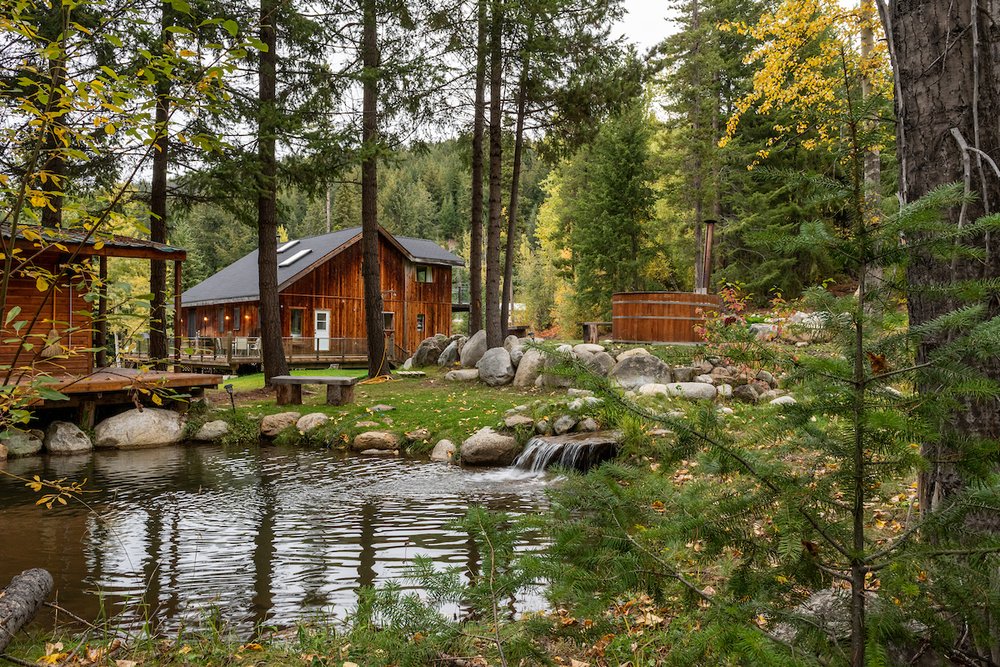 4. Paddling & Boating
Being on the water is the best way to witness the grandeur of the fall scenery around you and luckily the Gold Rush Trail is teeming with lakes and waterways to explore by kayak, canoe, paddleboard, or motorized boat. Some ideal lakes for autumn colours include Canim Lake, Quesnel Lake (the world's deepest fjord lake and the deepest lake in BC), Tyaughton Lake, Horsefly Lake, and the Bowron Lake Canoe Circuit (only possible until the end of September). Learn more here.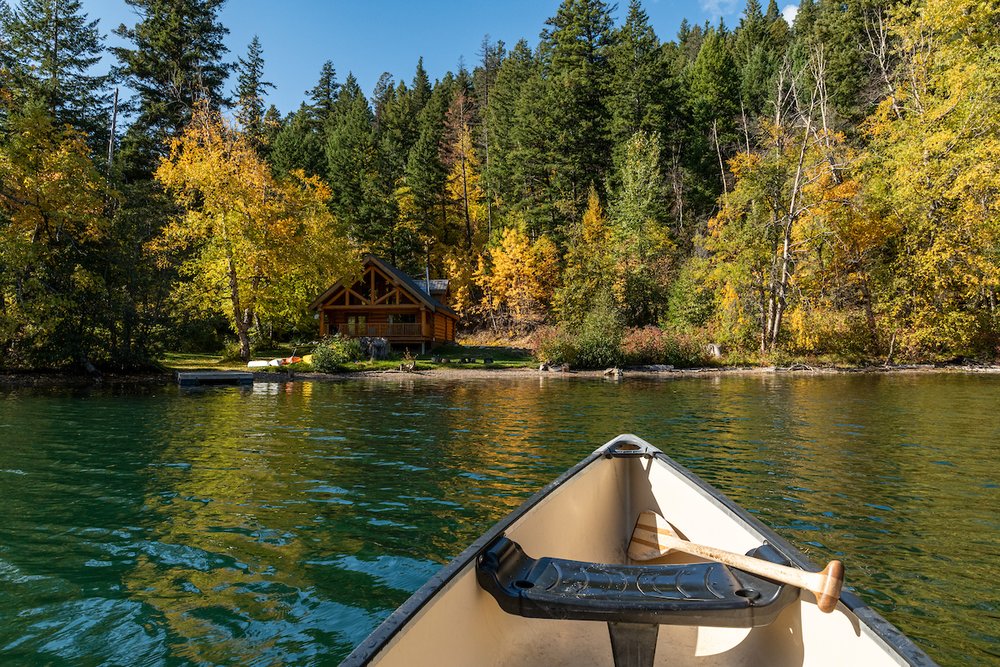 5. Fishing
If you'd prefer to use a rod over a paddle, the lakes and rivers here have no shortage of fish. Angling is possible on hundreds of the lakes and rivers along the Gold Rush Trail and in some places you can expect to be one of the only people you'll see all day. Amongst some of the favourite lakes to fish are Cariboo Lake, Dragon Lake, and any of the hundreds of accessible lakes within the Land of Hidden Waters on Fishing Highway 24. For an all-inclusive, world-class fly fishing experience, book a stay at Northern Lights Lodge. September and October are known as trophy time, an amazing time to visit as you get the opportunity to cast amid the spectacle of the spawning Sockeye. Learn more by reading A fall road trip finding wildlife, adventure, vibrant colours & history in BC's Cariboo Mountains.
6. Cozy Cabins
Nothing best expresses fall and the warm, sheltered feeling we all crave this time of year than a cozy cabin. Fortunately, the Gold Rush Trail is British Columbia's unofficial cozy cabin capital and offers these in abundance. Can you picture it now?! Wrapping up in a puffy scarf and oversized flannel next to a crackling fire and sitting at the window of a log cabin in the wilderness! Find our coziest cabins listed here and plan your getaway!
7. Mountain Biking
If you're a mountain biker but are unsure if you should bring your bike, let us convince you otherwise. This region is home to world-class and diverse trail systems that take you past lakes, streams, glaciers, forests, deserts, and wildlife. Riding during the fall season means comfortable temperatures, golden light, and fewer riders on the trails. Top mountain biking areas here include: the Bridge River Valley, South Chilcotin Mountain Provincial Park, 100 Mile House, Williams Lake, and Wells. Learn more by visiting our Mountain Biking page.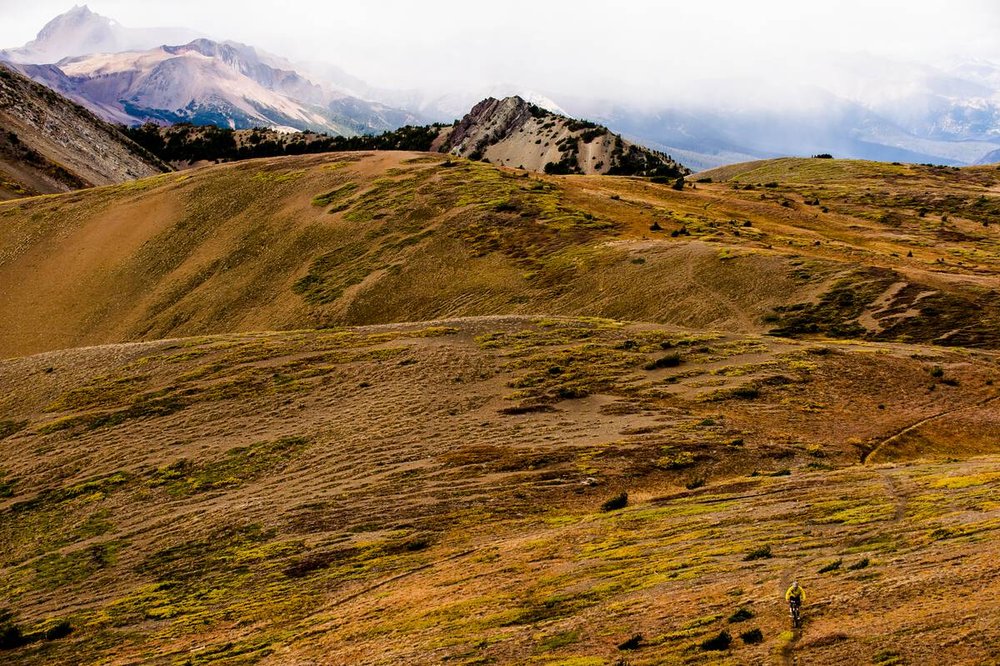 8. Horseback Riding
Back in the gold rush days, much of this region was used for trading routes. Today, these very same trails are used for adventurers seeking day trips and multi-day rides into the backcountry. Local outfitters like Chilcotin Holidays can assist by offering wilderness trail rides, and there are also many guest ranches that offer unique autumn accommodation options. Experiencing the region on horseback is another spectacular way to experience the beauty of our autumn scenery.
9. Off-Road Adventures
If you'd rather trade the four-legged transportation for wheels, many of the landscapes out here are ideal for dual-sport motorcycling, dirt biking, quading and side-by-side adventures. Follow undeveloped trails created in the gold rush days, as well as tracks created by local mining and forestry industries. You can find a list of trails and more information on Bridge River Valley Trails, Wells Wheels ATV Club, Gold Rush Snowmobile Trail, and ATVBC Ride Guide. Please respect signage indicating non-motorized zones and know the alpine riding regulations. Many trails are designated multi-use so please use caution, expect to encounter horses, mountain bikes and hikers and always follow trail etiquette.
10. Wildlife Viewing
Fall is one of the best seasons to spot wildlife in this region. Whether it be for migration, hunting, or food gathering before their winter slumber, animals are on the move this time of year. As you travel the Gold Rush Trail, keep your eyes peeled for wildlife such as: deer, moose, California bighorn sheep, mountain goat, black bear, grizzly bear, cougar, lynx, bobcat, wolf, coyote, eagles, trumpeter swans, grouse, and a variety of bird species. For your best chance, stay at Siwash Lake Wilderness Resort and try their self-guided birding experience. Cameron Ridge Bungalows near Likely also offers their own guided wildlife viewing experiences. Learn more by reading A fall road trip finding wildlife, adventure, vibrant colours & history in BC's Cariboo Mountains.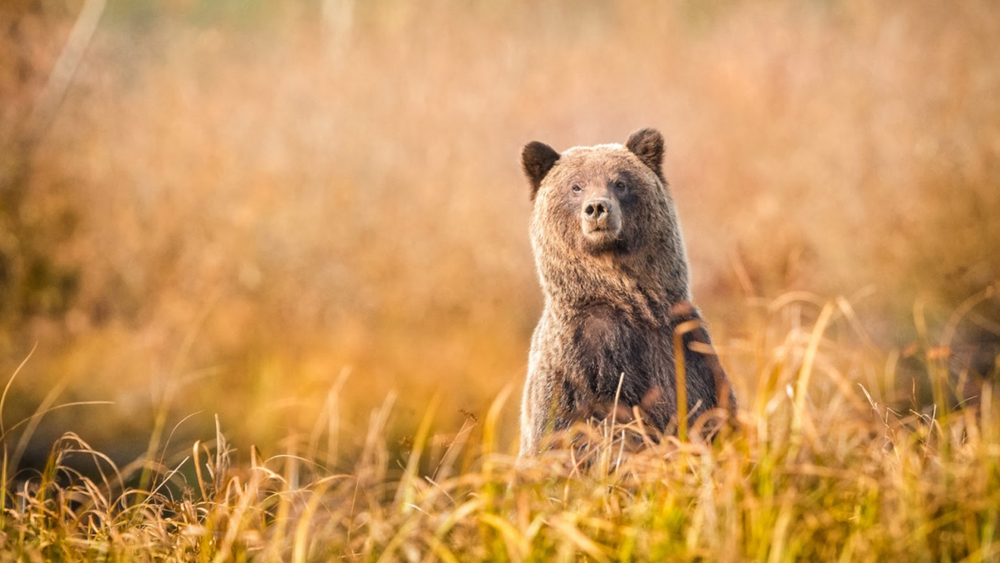 For information regarding safety and responsible travel, visit Know Before You Go and AdventureSmart. Please also remember that this land lies on Traditional Indigenous Territory. We encourage you to learn about the land you are visiting and to do so with a soft footprint, respecting those who came before you and also respecting the wildlife that calls this area home.